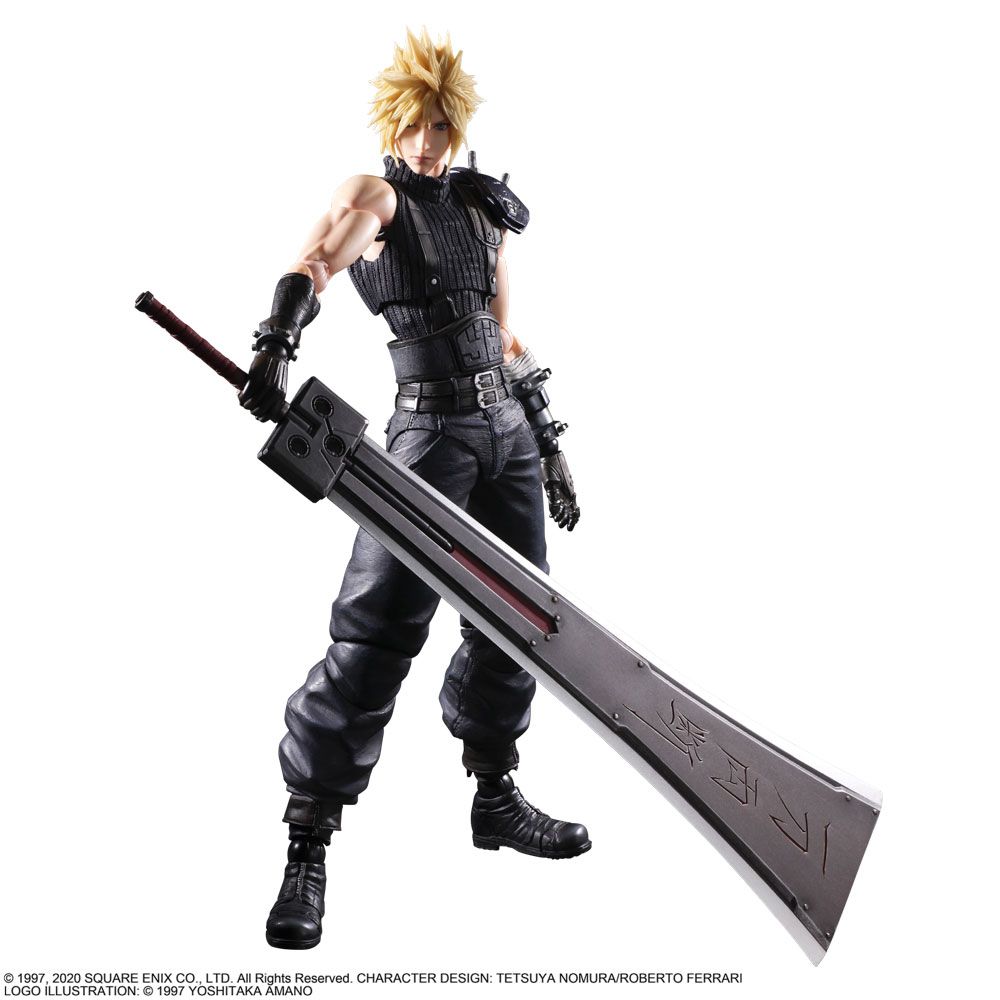 This Square Enix LIMITED VERSION of Cloud Strife, protagonist of FINAL FANTASY VII REMAKE, joins the fray once again as a PLAY ARTS KAI action figure!

This new version comes with an updated face sculpt, based on the in-game 3D model. With the faithful recreation of the in-game 3D model, we focused on the sculpt and paintwork to showcase all the subtle details, from Cloud's confident expression, to his glimmering earring, and to the coloring of his eyes in this exquisite figure.

This "Event" Limited version is only available though Square Enix Store in North America, and comes with the Hardedge, an iconic sword emblazoned with 一刀両断 on the blade – which literally means "cutting into two with one stroke" and serves as a warning for any foe foolish enough to stand in the wielder's way.

Figure includes display stand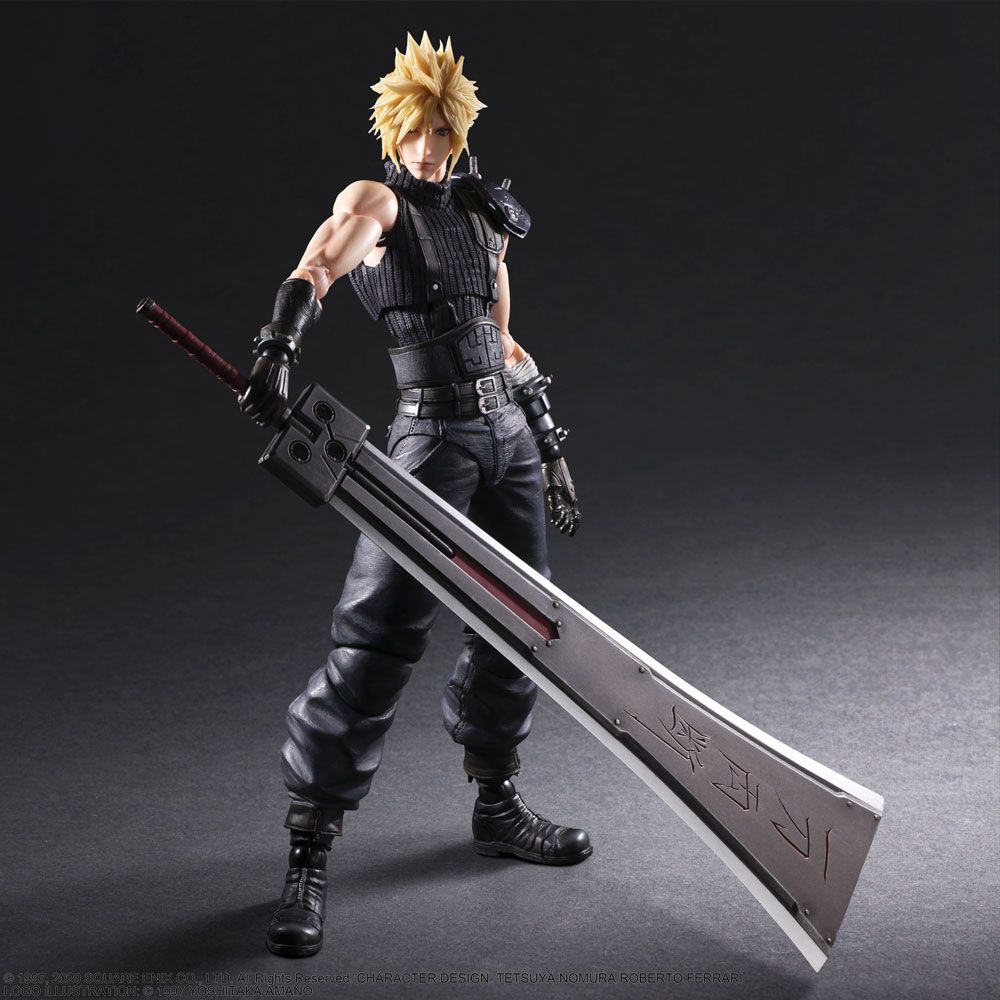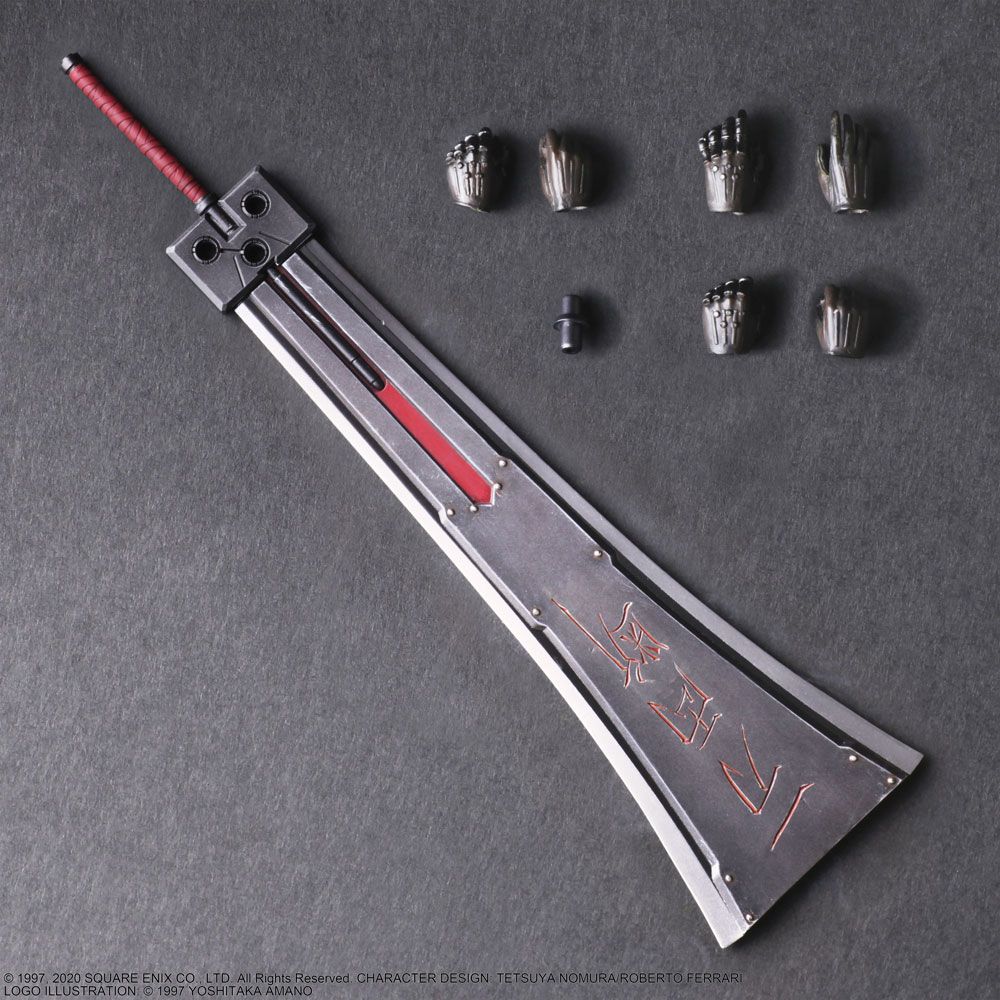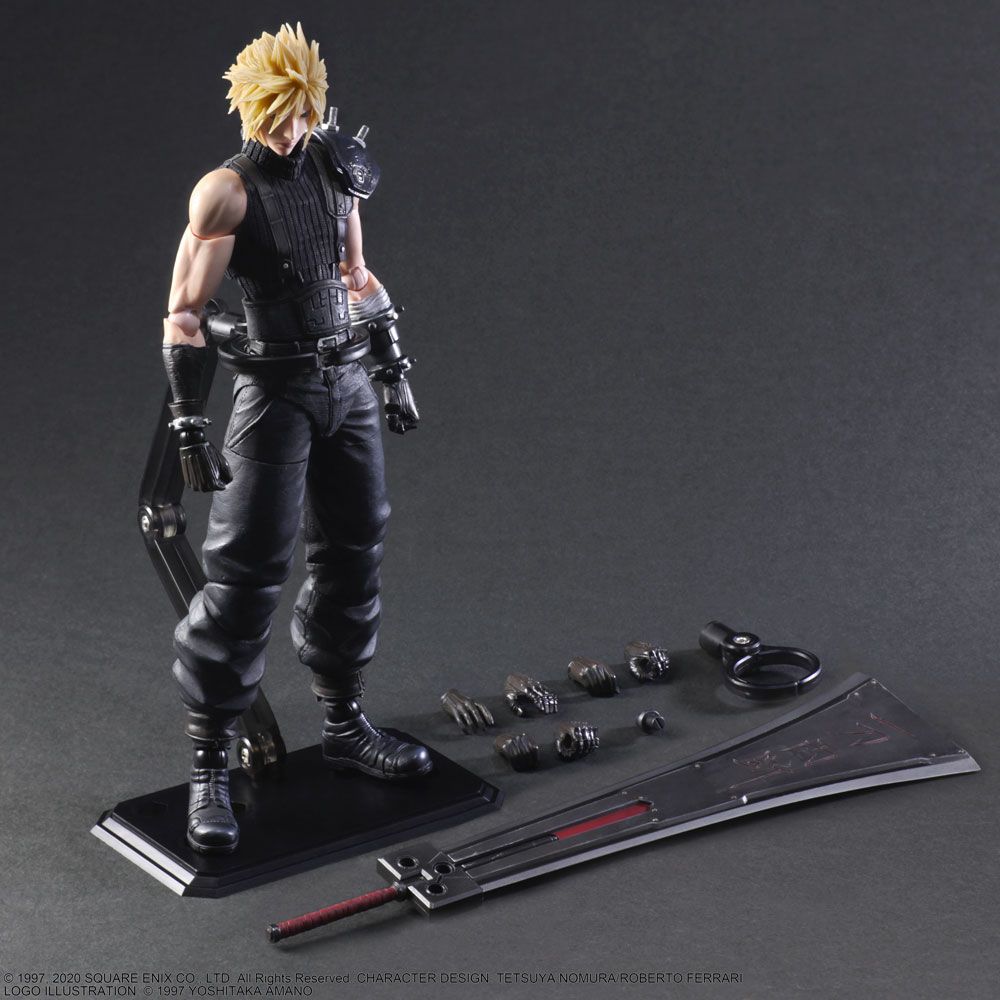 Quantities are limited, so collectors will want to get their hands on it now before they're gone.
Details (NA)
Product Size: W 3.9" x D 1.9" x H 10.6" tall
SRP: $154.99
Release: November 2020
Details (EU)
Product Size: W 99mm x D 48mm x H 269mm tall
SRP: €149.99
Release: November 27, 2020
* Product image may be subject to change from actual product.
* Shipment may take longer if the parcel contains an import product and faces delays due to customs and duties.
* Also, please be aware of potential release date changes which shall be updated on the website.