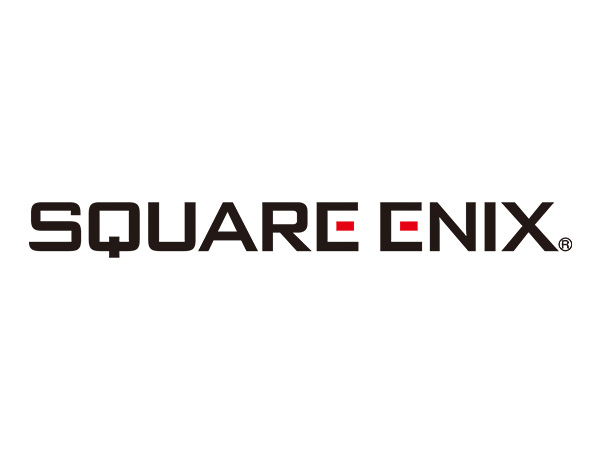 SQUARE ENIX® is offering players plenty of treats this Halloween in its most popular mobile games, including KINGDOM HEARTS Union χ[Cross], FINAL FANTASY® BRAVE EXVIUS®, DISSIDIA® FINAL FANTASY OPERA OMNIA™, STAR OCEAN®: ANAMNESIS™, and MOBIUS FINAL FANTASY. Throughout the course of the spooky season, players can enjoy the following in-game items and discounts, and celebrate with limited-time events:
KINGDOM HEARTS Union χ[Cross]
Throughout the month of October, players can receive Event Coins from quests, which can be exchanged for boosters, Halloween-themed Medals, and avatar parts.



Event Coin Rewards

For the month of October, the home screen is festooned with Halloween decorations.
A special Halloween Scenario Quest will be available from October 21 until October 30, 2018, with 1000 Jewels as the main prize.
Now until October 25, 2018, the Halloween Banishing event will award participants with festive Halloween-themed rewards.
New and returning Halloween-themed avatar boards are available now throughout October, enabling players to dress up in various costumes for the holiday.



Halloween Crow Avatar Parts

Entries for the community screenshot contest are being accepted via the official Twitter (@kh_ux_na) until October 29, 2018. Winning parties who submit screenshots of their avatars in their best Halloween costumes can receive Jewels, and by meeting community wide retweet challenges, all players can receive special prizes.
FINAL FANTASY BRAVE EXVIUS
Now until November 7, 2018, the game icon and home screen in-game are updated with a special Halloween theme, which is only available once a year.



Halloween Themed App Icon

New Halloween units Lilith and Lucius are available through a featured summon now until November 8, 2018. Returning Halloween units, including Demon Rain, Dracu Lasswell, and Grim Lord Sakura, have received upgrades and are also available to summon during this period. Other favorites, including White Witch Fina, Pirate Jake, Illusionist Nichol and Black Cat Lid, will also be available to summon during this period.



New Halloween units Lilith and Lucius

Now until November 3, 2018, players can challenge the special Halloween raid to earn medals, which can be exchanged for various rewards.
From October 26 until November 3, 2018, the Halloween trial boss will challenge players looking to earn additional rewards.

DISSIDIA FINAL FANTASY OPERA OMNIA

Now through November 5, 2018, the "Trick or Treat" Halloween Campaign offers players a number of different boons, including:

Limited-time Halloween co-op quests, from which players can earn tokens to exchange for valuable rewards, including a Power Stone, Gems, Draw Tickets, and more.
Limited-time Halloween stickers available for purchase with Dissidia points.
Free first Multi Draw from a special limited-time draw.

STAR OCEAN: ANAMNESIS

Players who login daily now through November 5, 2018 will be treated to generous bonuses, including a 5-star Weapon Ticket, a 5-star Character Ticket, Gems, and more.
Devil Claire, Vampire Victor, and Were-Millie are available through the featured Campaign Character Draw as powerful new 5-star Ace characters now through November 5, 2018.



Vampire Victor (Sharpshooter) and Were-Millie (Attacker)

The ghastly Pumpkin Cryptvine is accepting brave challengers now through November 5, 2018. Those who manage to defeat him can earn special rewards and Pumpkin Cookies, which they can exchange for weapons, a 4-5-star Character Ticket, a Barrier Blaster, and more prizes, now until November 13, 2018. Players can rent the new Halloween characters when challenging this boss, also.
From now through November 5, 2018, players can receive generous rewards such as Limit Break crystals and Ra. Platinum Prisms for completing Halloween Campaign Event Achievements.
Featured Halloween themed weapons, such as the Crimson Forked Sword (5-star Dual Sword) and Evil Pumpkin (5-star Orb), are available through a featured weapons draw, now through November 5, 2018.

MOBIUS FINAL FANTASY

Now until 7:59 p.m. PDT on October 31, 2018, players can enjoy an increased summon rate for select Supreme Cards and Ultimate Hero cards. The new Monk-type Supreme Card Braska's Final Aeon: FFX will also be included in this promotion from 8:00 p.m. PDT on October 27, 2018 until 7:59 p.m. PDT on October 31, 2018.



Braska's Final Aeon: FFX

Now until 12:59 a.m. PDT on November 1, 2018, Improved Extra Skill bonuses may be earned by taking select Spirits along on quests.
Now until 12:59 a.m. PDT on November 1, 2018, items purchased with magicite will be 20% off. In addition to this, there will also be 20% off skillseeds used to unlock custom skills and a 20% increase in fusion success rate.

Download the FINAL FANTASY BRAVE EXVIUS here!

FINAL FANTASY BRAVE EXVIUS official site

Download the DISSIDIA FINAL FANTASY OPERA OMNIA here!

DISSIDIA FINAL FANTASY OPERA OMNIA Official Site

Download the MOBIUS FINAL FANTASY here!

North America, Europe and PAL territories

France

Germany

Taiwan

Hong Kong

Macau

South Korea

MOBIUS FINAL FANTASY official site:

North America, Europe and PAL territories