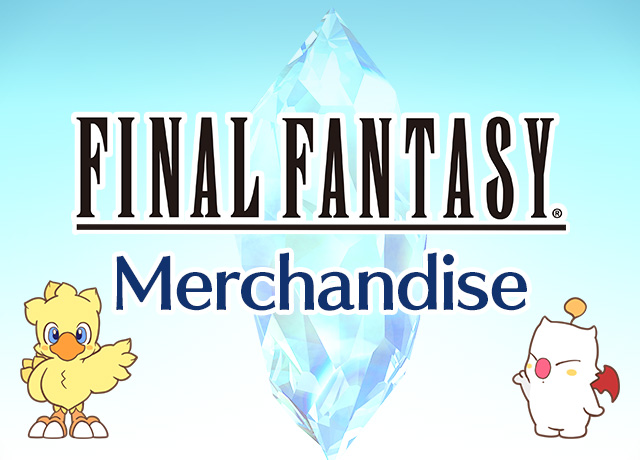 It's gotten colder since entering October. Autumn is upon us!
We've gathered a collection of warm, toasty FINAL FANTASY goods that are both functional and fun in this crisp time of year!
FINAL FANTASY XIV Hooded Blanket Fat Chocobo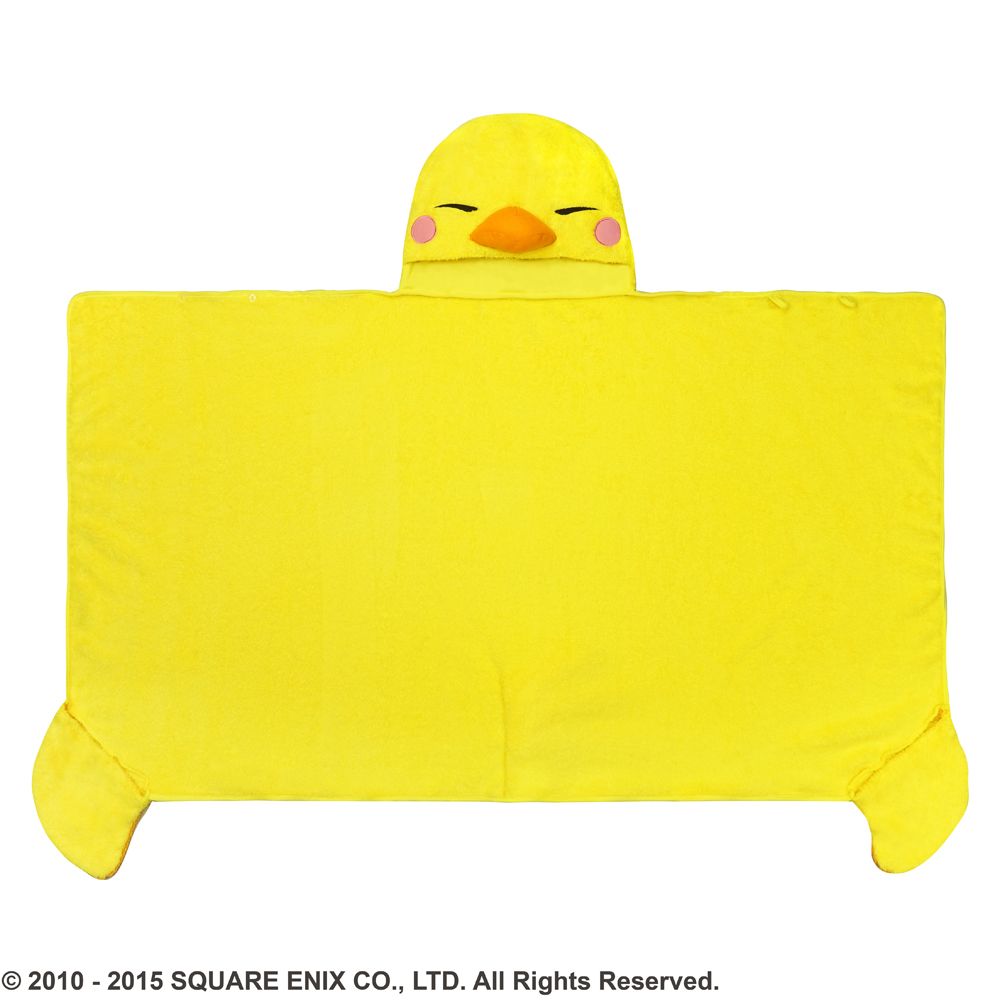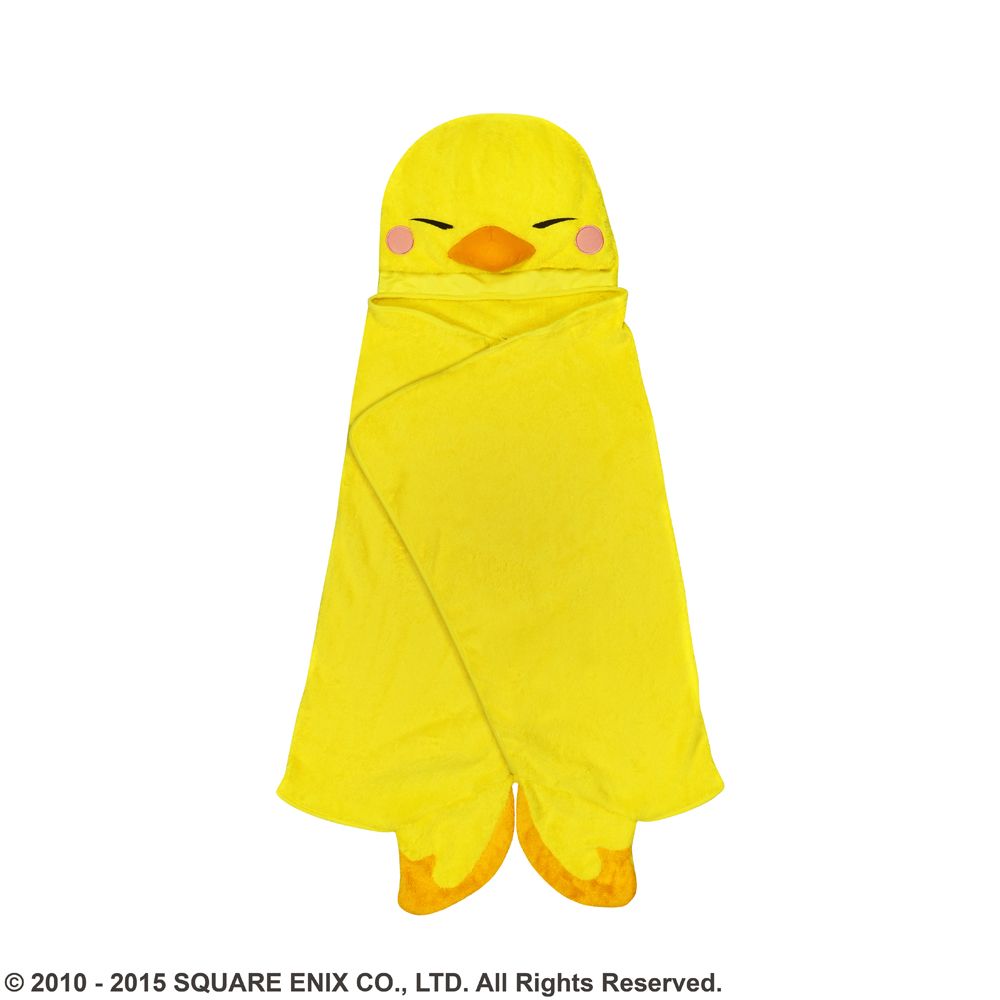 The Fat Chocobo from FINAL FANTASY XIV is available as a hooded blanket!
Made of shaggy plush material, and featuring pockets in the tips of the wings for your hands, this hooded blanket will keep you warm from the top of your head to the tips of your toes! Of course, you can't forget the cute little tail on the back!
The blanket can be fully tucked into the hood for storage.
Details
Product Size: Main Blanket: W 51" x H 30.3", Total Length Wingtip to Wingtip: 54", Total Height from Bottom of Wing to Hood: 46"
SRP: $49.99
FINAL FANTASY XIV Hooded Topaz Carbuncle Muffler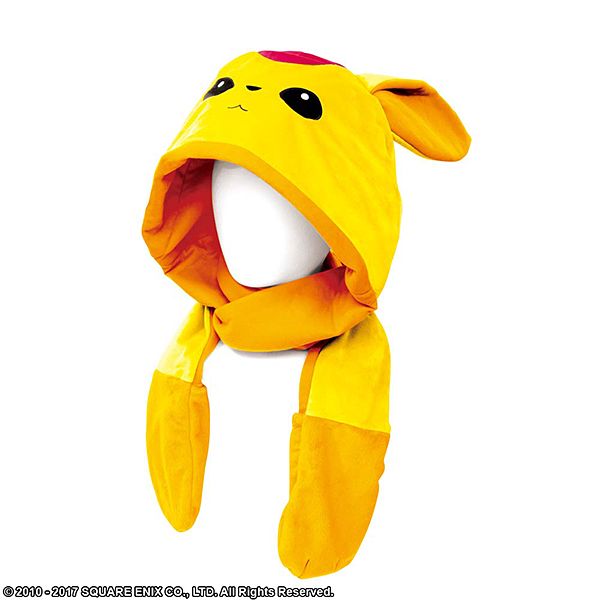 Players can truly express their love for FINAL FANTASY XIV's Carbuncle with this muffler and hood combo! It even has connected pockets that can be used as gloves! The muffler is available in two types, emerald or topaz, so you can sport your favorite Carbuncle type!
Details
SRP: $24.99
FINAL FANTASY XIV Hooded Muffler: Spriggan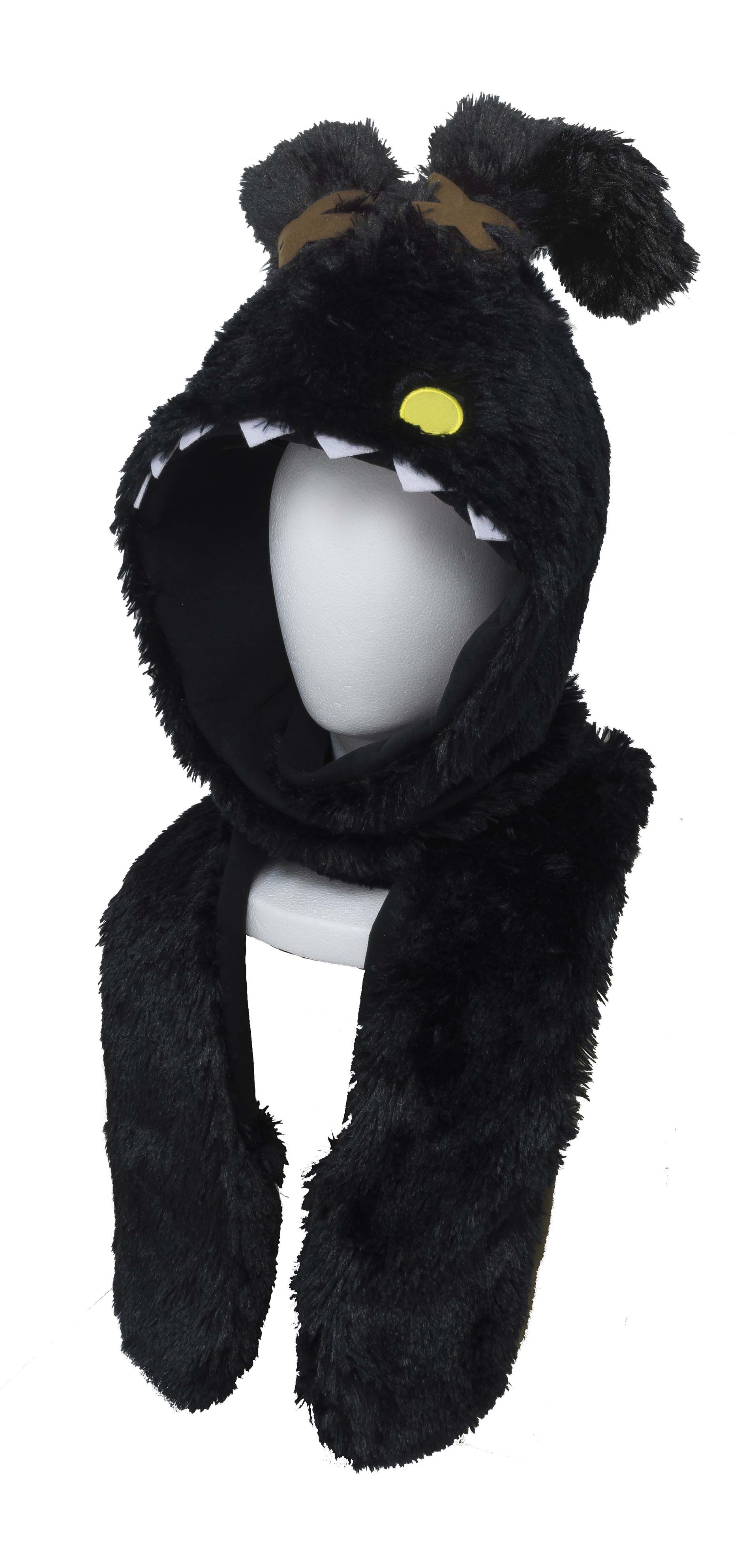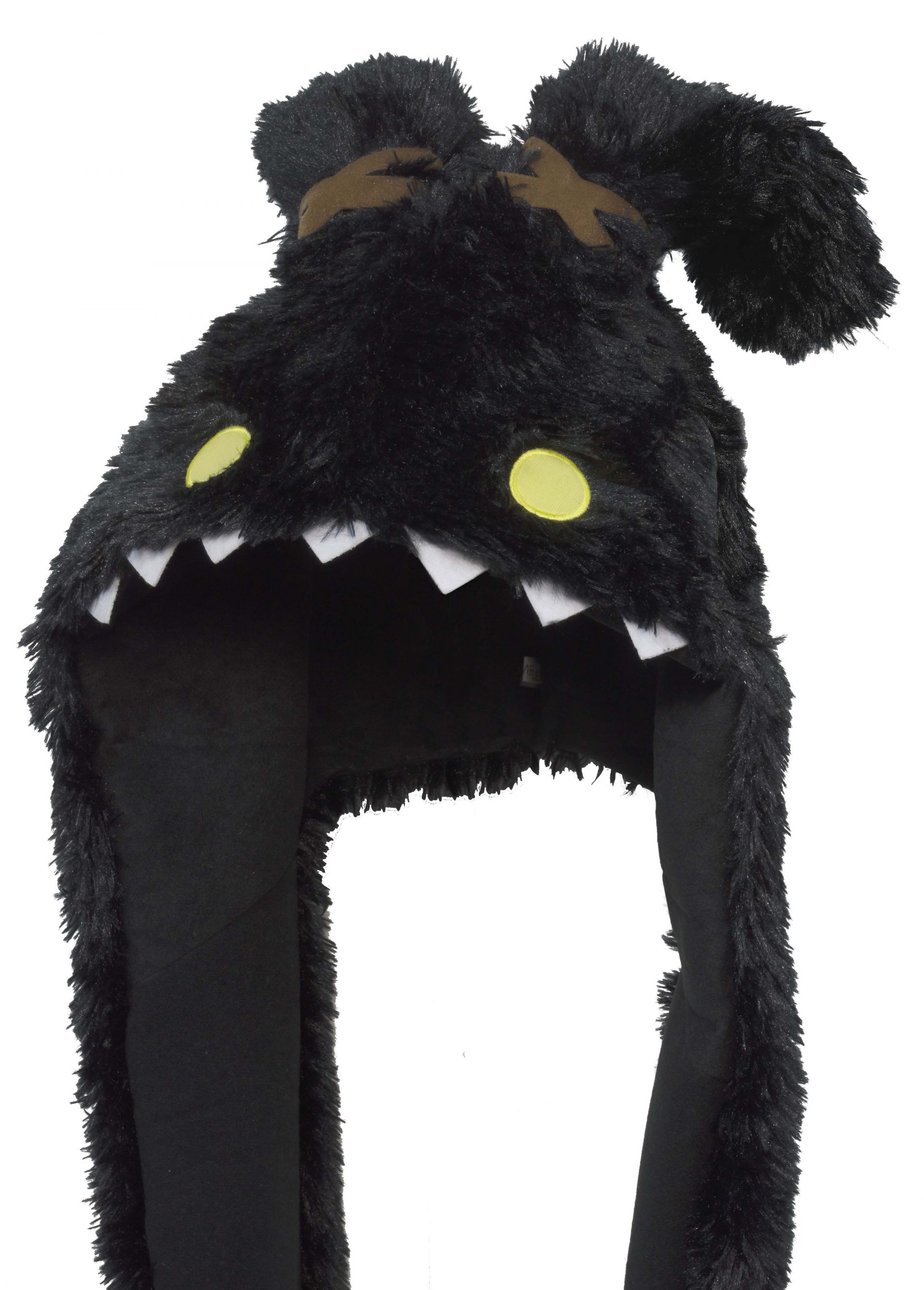 The spriggan from FINAL FANTASY XIV is available as a hood/scarf combo!
There are pockets on both ends of the scarf, so you can use them like gloves to keep your hands warm when braving the cold out in "the real world"!
Details
Material: 100% Polyester
Dimensions: Approximately W 17-3/4" x H 55-1/8" x Thickness 1" (Pockets: approx. 7" in height)
SRP: $29.99
FINAL FANTASY XIV Slippers: Carbuncle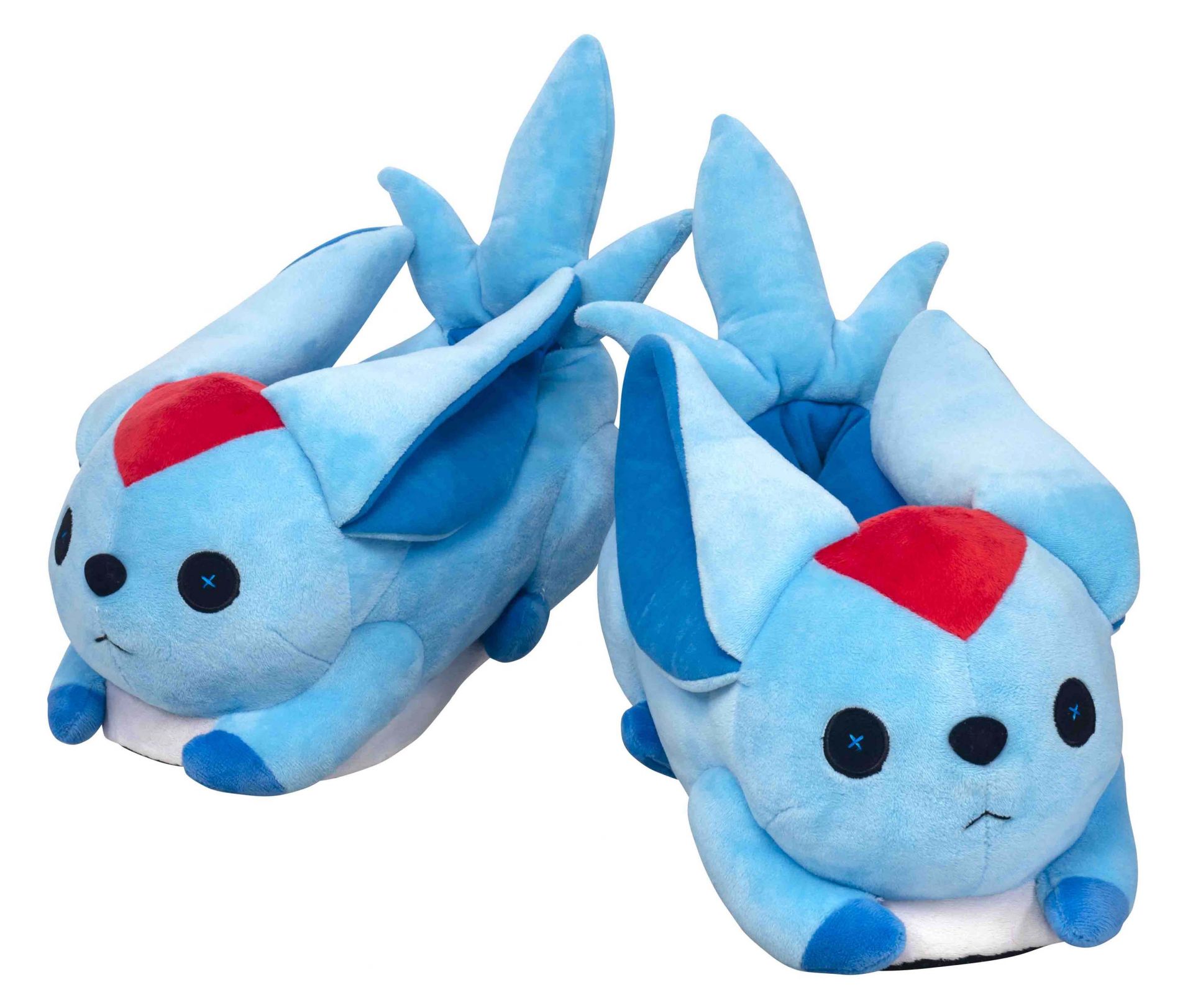 The adorable carbuncle from FINAL FANTASY XIV is available as a pair of comfy slippers! FFXIV adventurers will immediately recognize them as a cute, plush recreation of the Emerald Carbuncle Slippers in-game item.
These slippers are made from a plush material which makes them very soft and comfortable. On top of that, wearing them makes it look like there are little carbuncles walking around! If the cute appearance alone doesn't just melt your heart, then the soft, plushie texture definitely will!
Details
Dimensions: Approximately H 6-5/16" x D 14-9/16" x 6-5/16"
Equivalent to US shoe size 6-1/2 - 9
SRP: $34.99
FINAL FANTASY Character Figure Mug Chocobo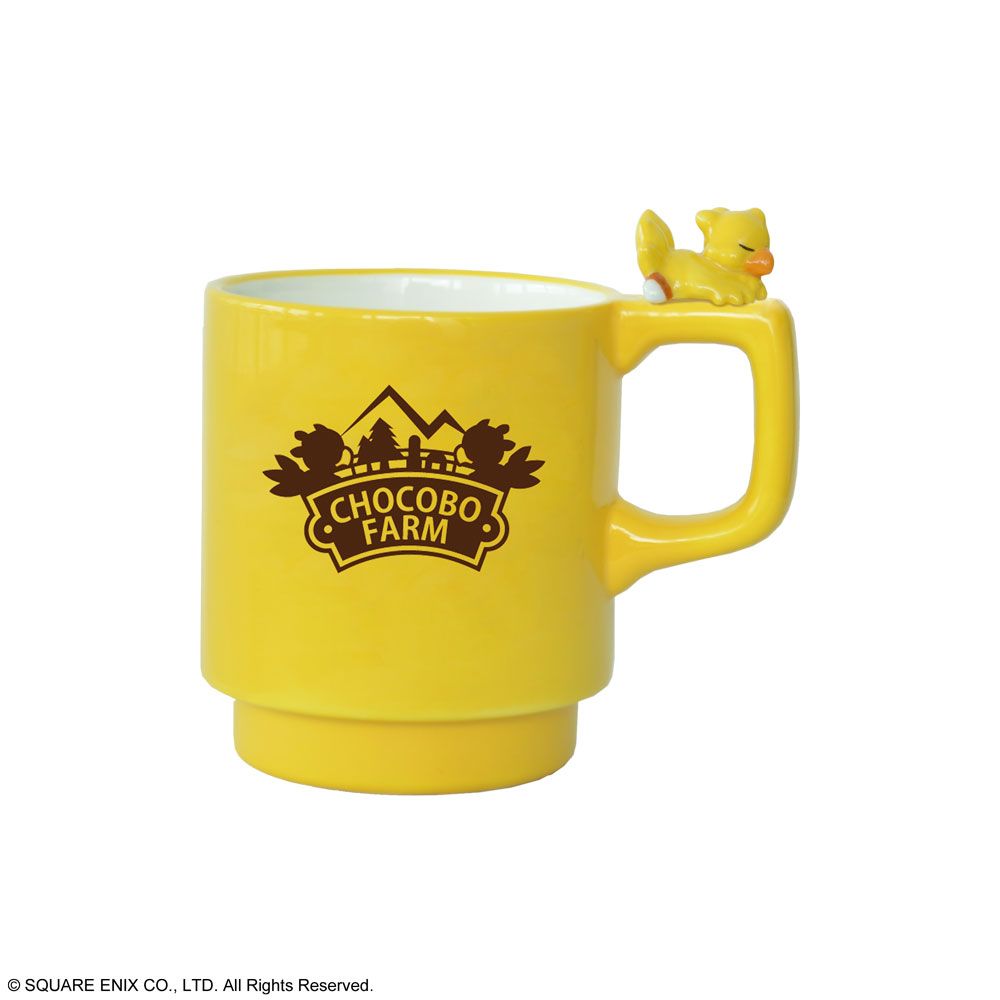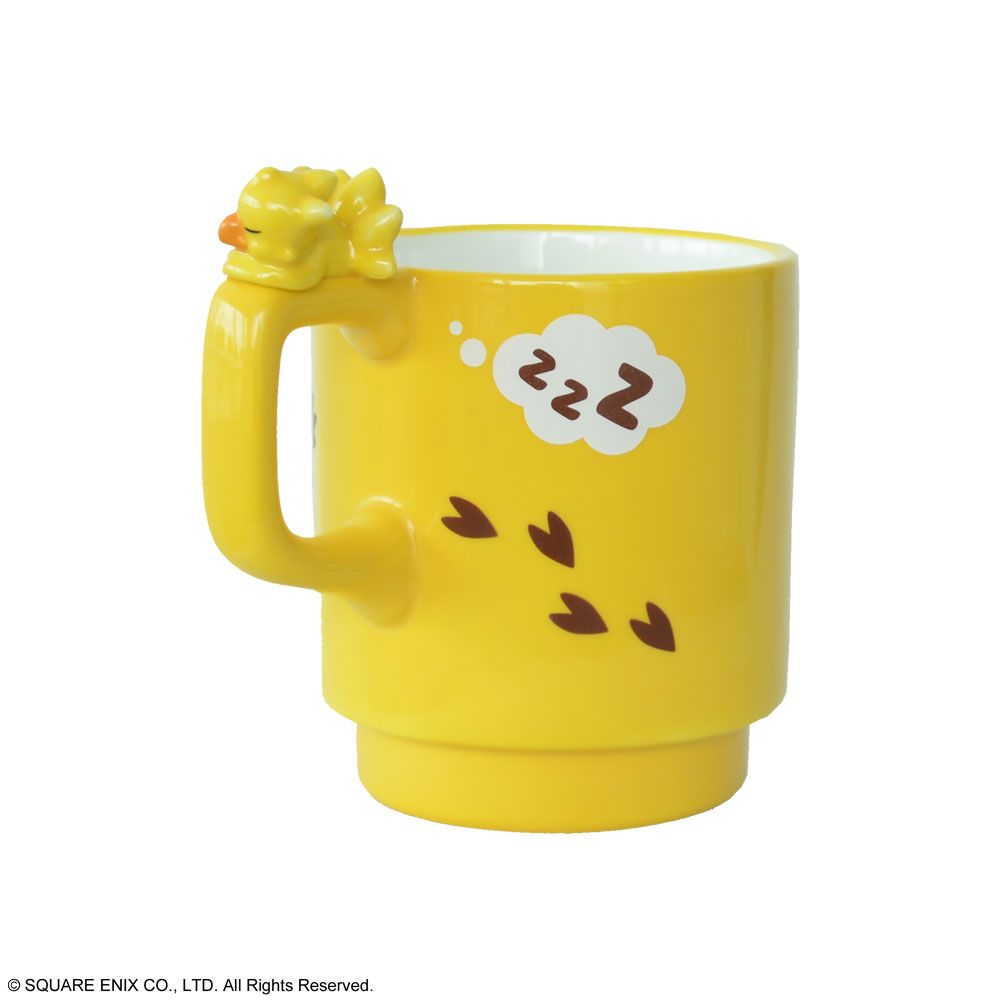 Presenting the Chocobo Character Figure Mug!
With a little chocobo quietly laying atop the handle with chocobo's footprints and a "zzZ" speech bubble adorns the back of the mug as though the chocobo is sound asleep. This exceptionally cute mug is perfect for breaks or a sleepy afternoon!
*Not microwave or oven safe
Details
Item Size:
・Diameter: 3.1"
・Height: 3.5"
・Capacity: 270ml
Suggested temperature: -4°F - 212°F
Material: Porcelain
SRP: $31.99
FINAL FANTASY Plush Chocobo Winter Version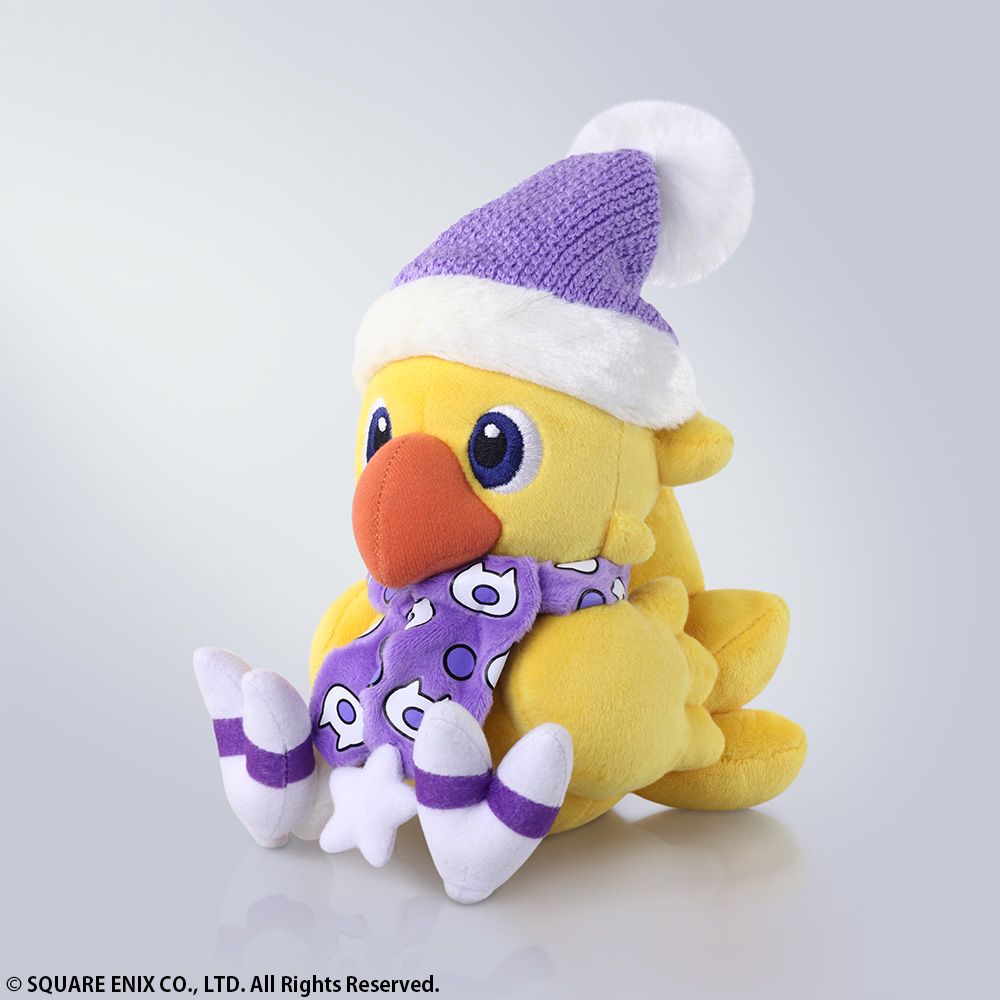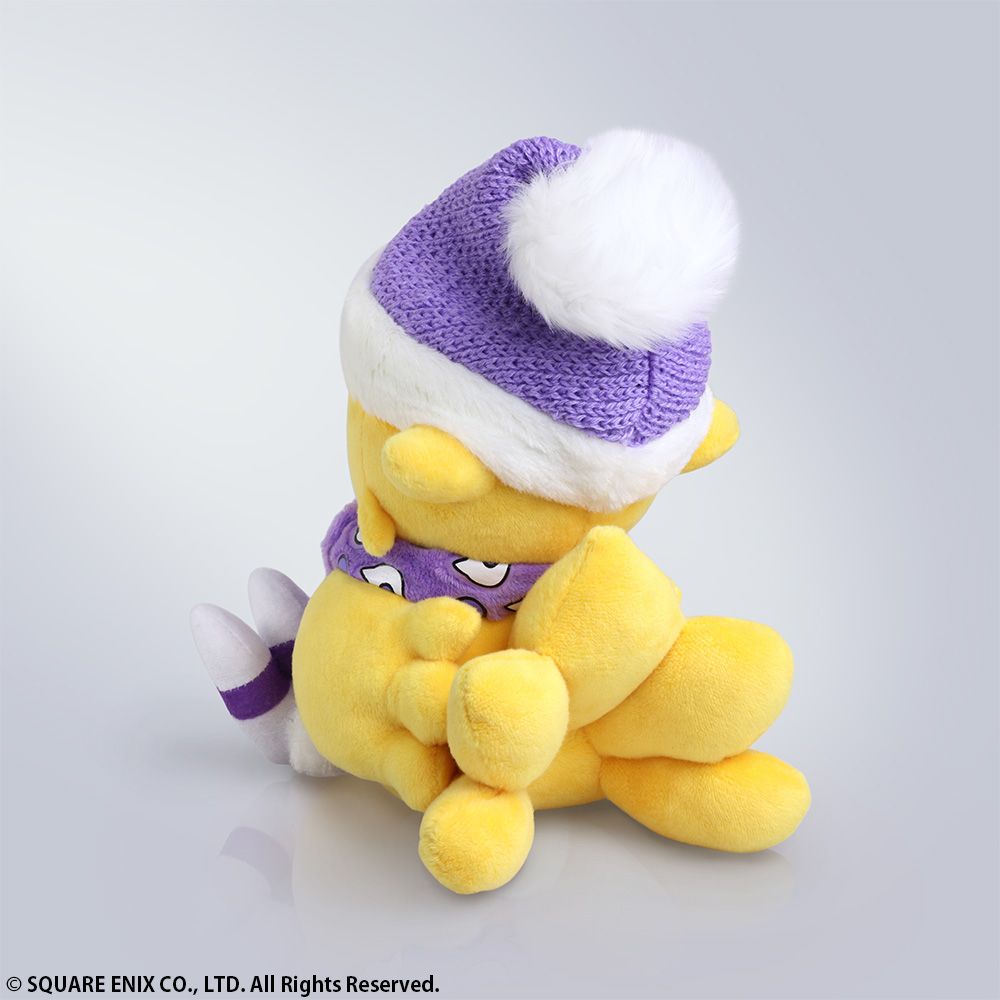 Celebrate the winter season with the cute and festive Chocobo! With its knit beanie and Moogle scarf this Chocobo will be the perfect companion no matter the weather may be.
Details
Product Size: Approx. W 4.72" x D 5.5" x H 6.7"
SRP: $34.99
With these items, you can fight the frigid weather with your favorite cute FF characters! We hope you have a safe and warm fall season.