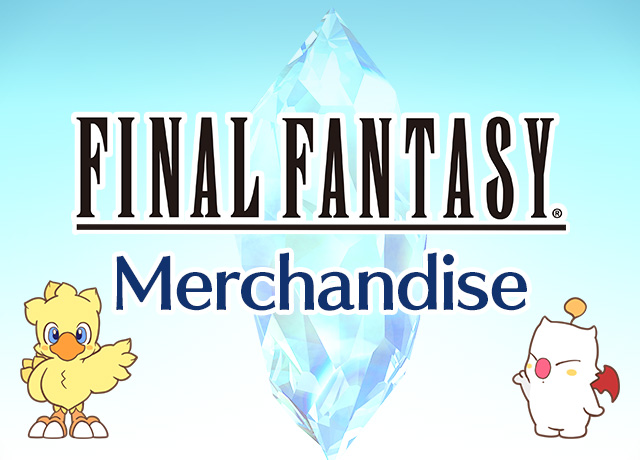 The holiday season is nearly here! How about giving that special someone the gift of FINAL FANTASY this year? Today we've got some goods that would be great gift ideas for any FF fan!
Figures
Including the PLAY ARTS KAI series, characters from various FINAL FANTASY titles are available as figures! These might be perfect for that FF fan you know who deserves an especially lavish gift!
◆FINAL FANTASY IX BRING ARTS Zidane Tribal & Garnet Til Alexandros 17th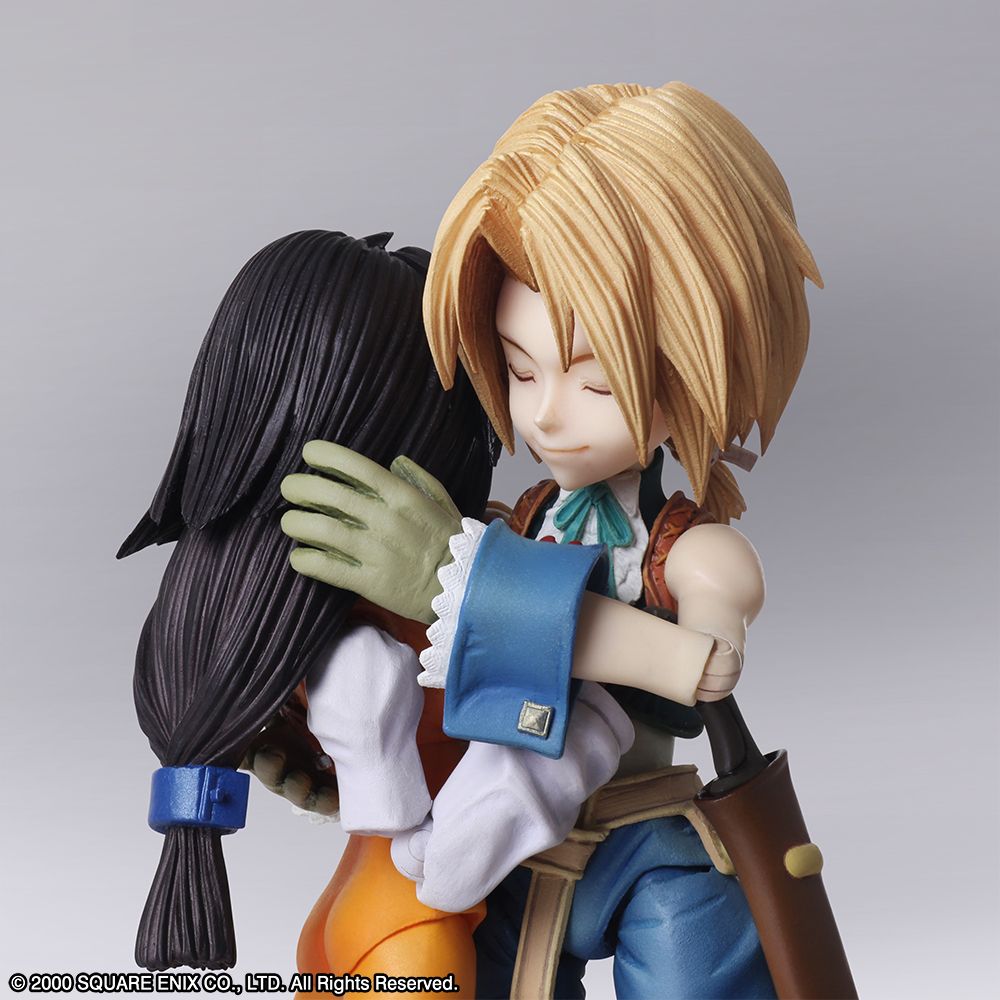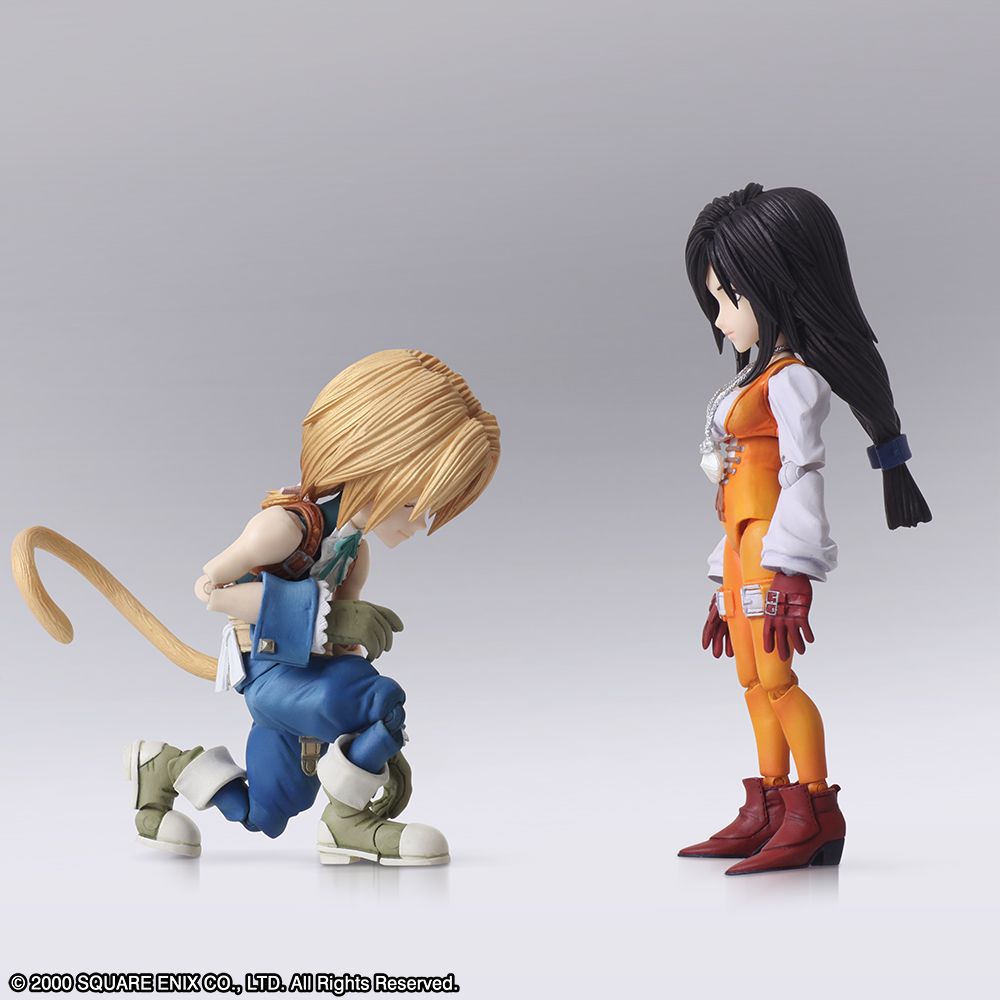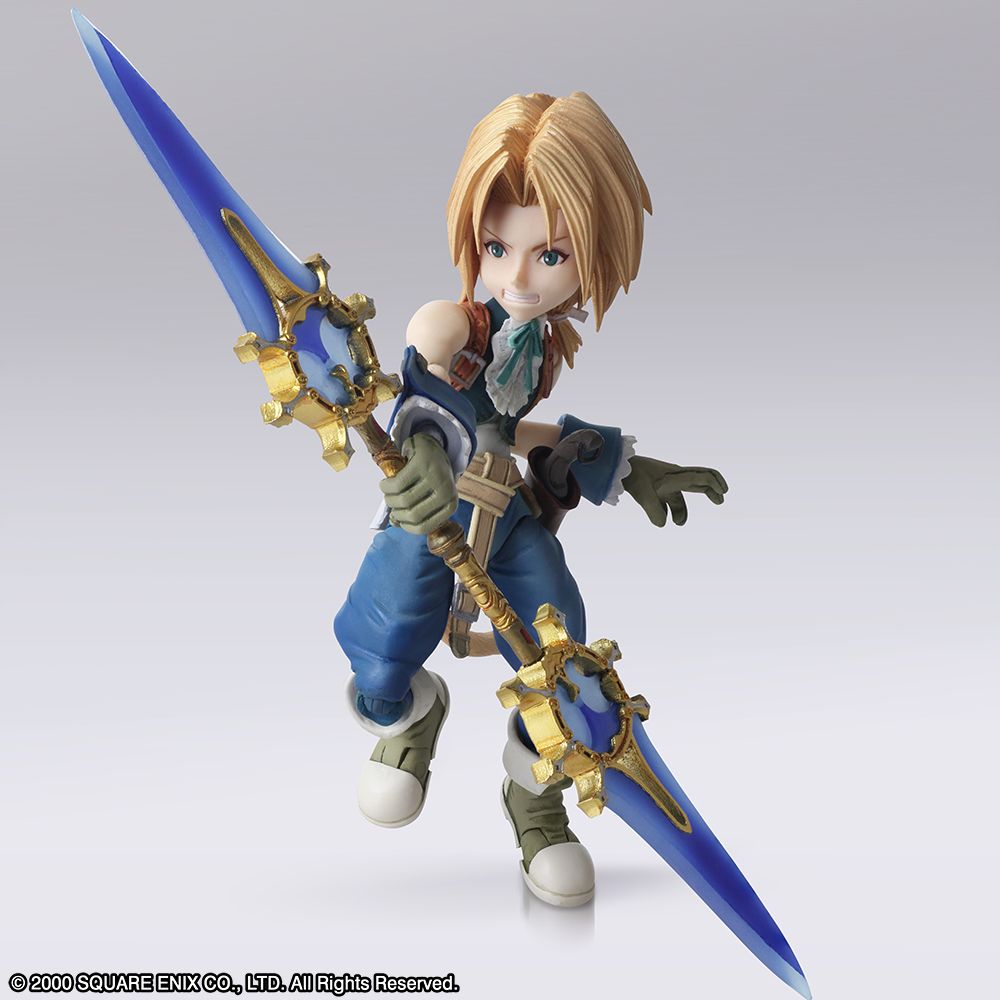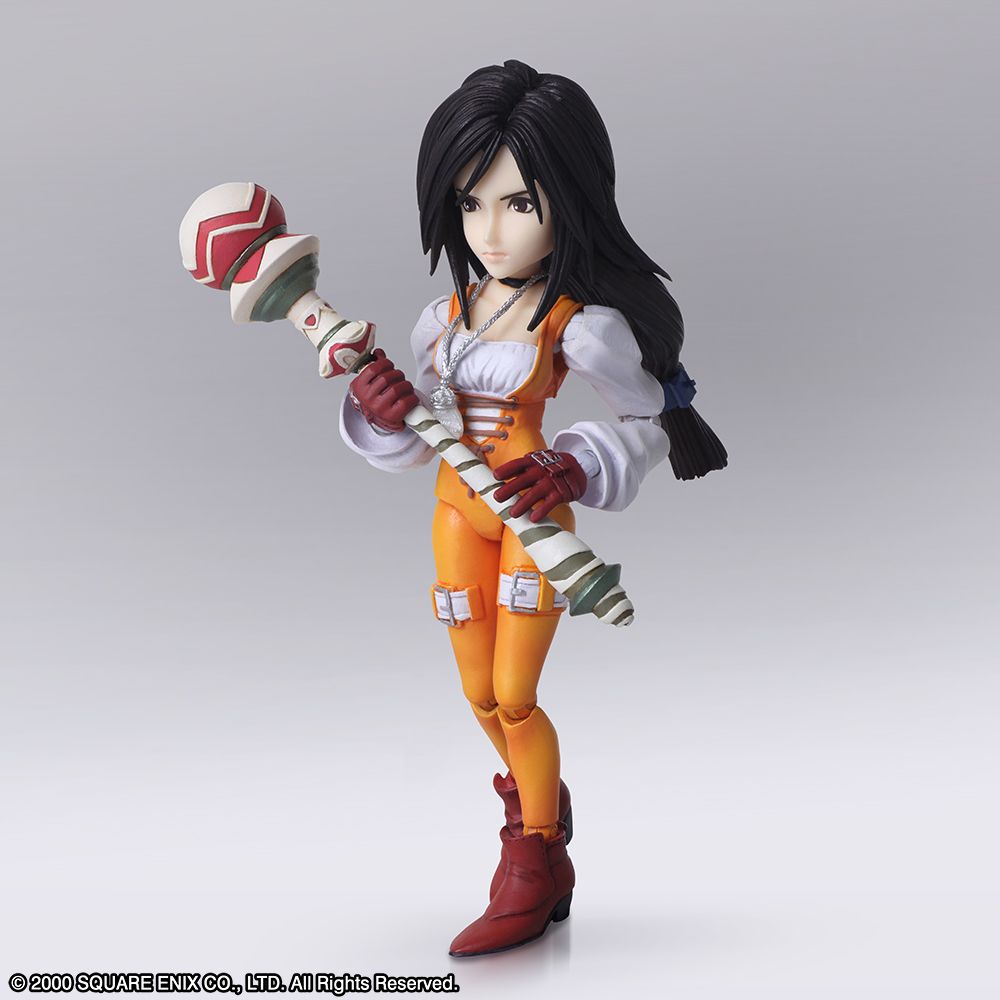 We are pleased to present a brand new BRING ARTS figure set from FINAL FANTASY IX – this set contains Zidane, a member of a band of traveling thieves, the Tantalus Theater Troupe, and Princess Garnet of the Kingdom of Alexandria.
Our designers have recreated the fantastic feeling of the in-game characters, from their signature stylized form to the meticulous paintwork that incorporates subtle shading and polish.
With a presence that feels as if though they jumped right out of the game and a robust set of accessories, this set of action figures brings the world of the game to the collector, which they can enjoy to their heart's content.
Details
Figure Size (inches):
・Zidane: W 2.13" x D 1.26" x H 4.59"
・Garnet: W 1.76" x D 1.63" x H 4.39"
SRP: $179.99
◆FINAL FANTASY XII PLAY ARTS KAI -Gabranth-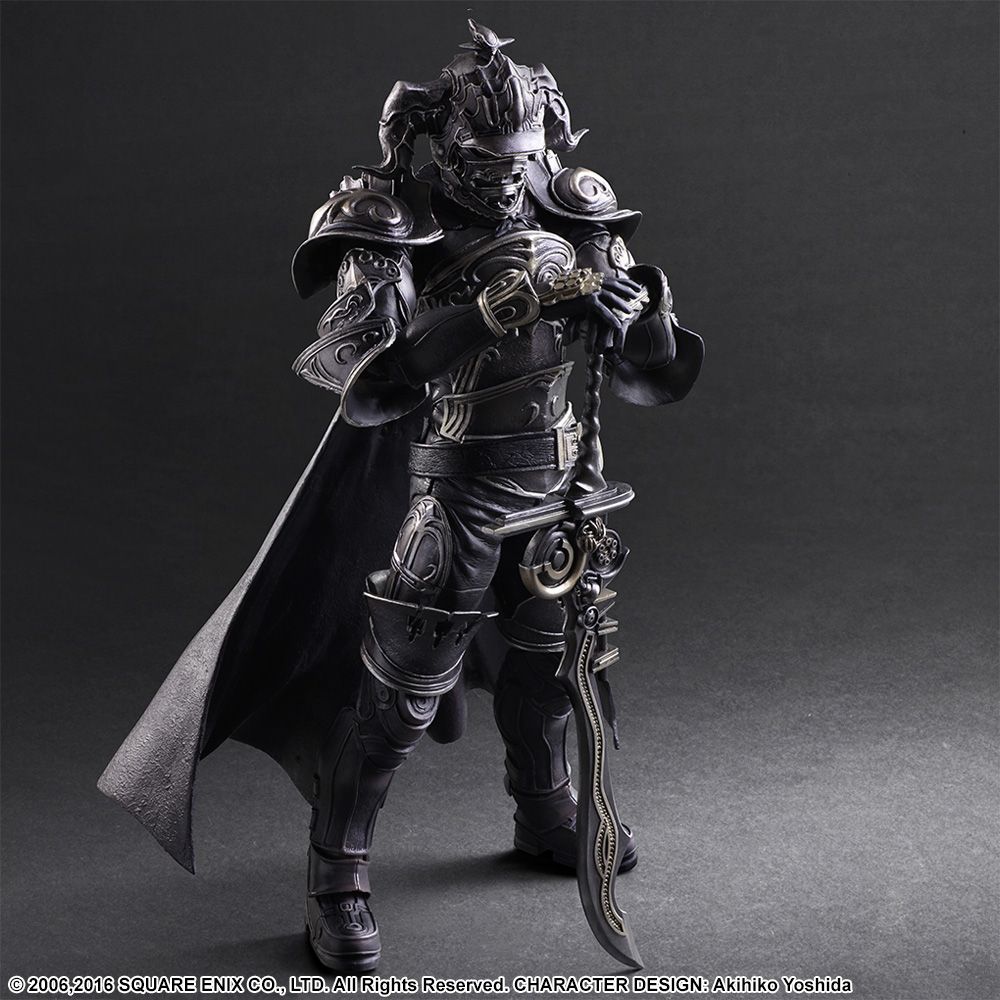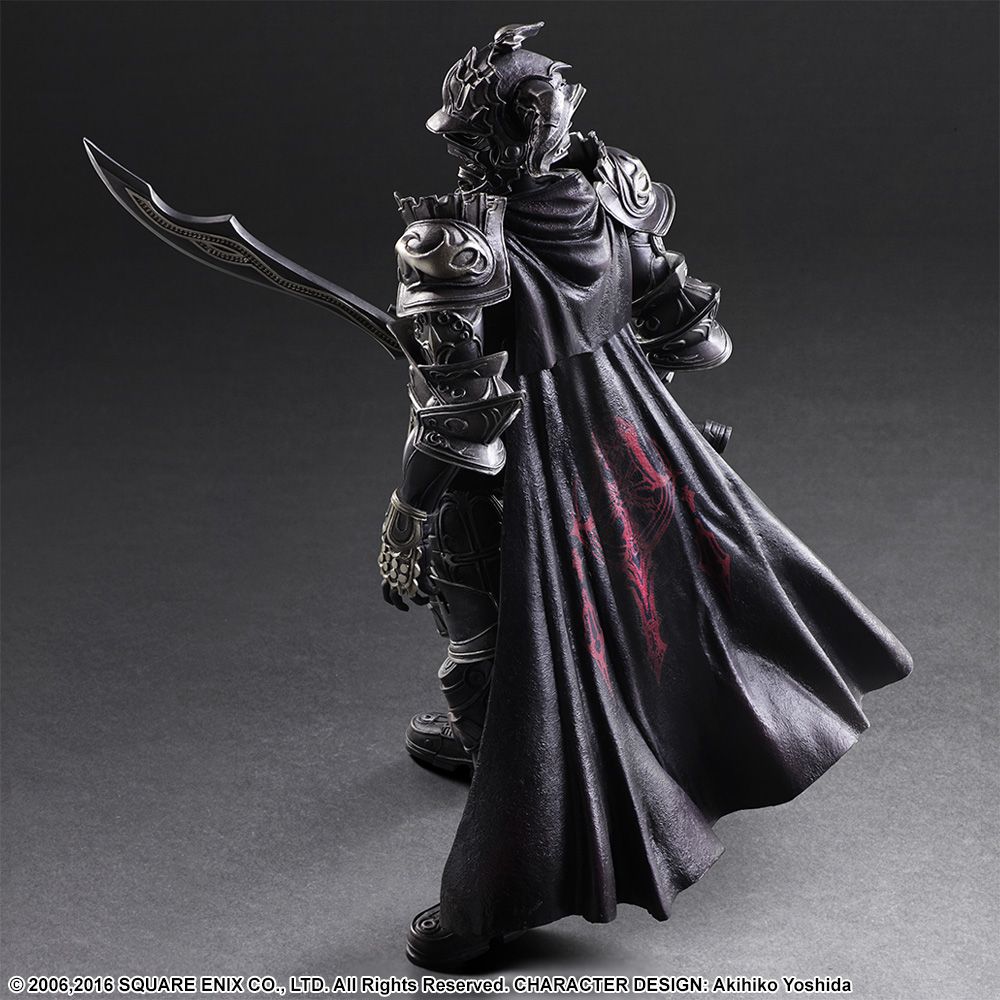 Gabranth is a Judge Magister, one of the highest ranking members of the Archadian Empire's military, acknowledged by his compatriots as someone whose extraordinary abilities have been well vetted.
With this in mind, our designers have put great thought into recreating his powerful presence and majestic stance. They have taken pains to recreate the characteristics of his armor, emphasizing its realistic finish. The ornate details etched into it exude an inexplicable power, accentuating Gabranth's eminence. Through the impressive sculpt work, one can almost feel its weight. The paintwork on the armor involves careful application of a stain which recreates the look of forged steel, and is finished with a satin sheen emphasizing its polish.
The click-ball jointing on the pauldrons, as well as the flexible materials used in the cape and body, are the result of great considerations made for poseability. Additionally, various interchangeable parts have been included to allow for a wide range of freedom in how the figure is displayed. This PLAY ARTS -KAI- is a masterpiece, exhibiting the level of quality our designers constantly strive to achieve.
Details
Figure Size (inches): W7.7" x D2.4" x H11" tall
SRP: $149.99
Plushies
Adorable FF plushies of chocobo, moogle and more are available in plenty on the SQUARE ENIX Store! There's even a jumbo cactuar – something of that size underneath the tree is sure to be a great Christmas surprise!
◆FINAL FANTASY Plush - Snoozing Chocobo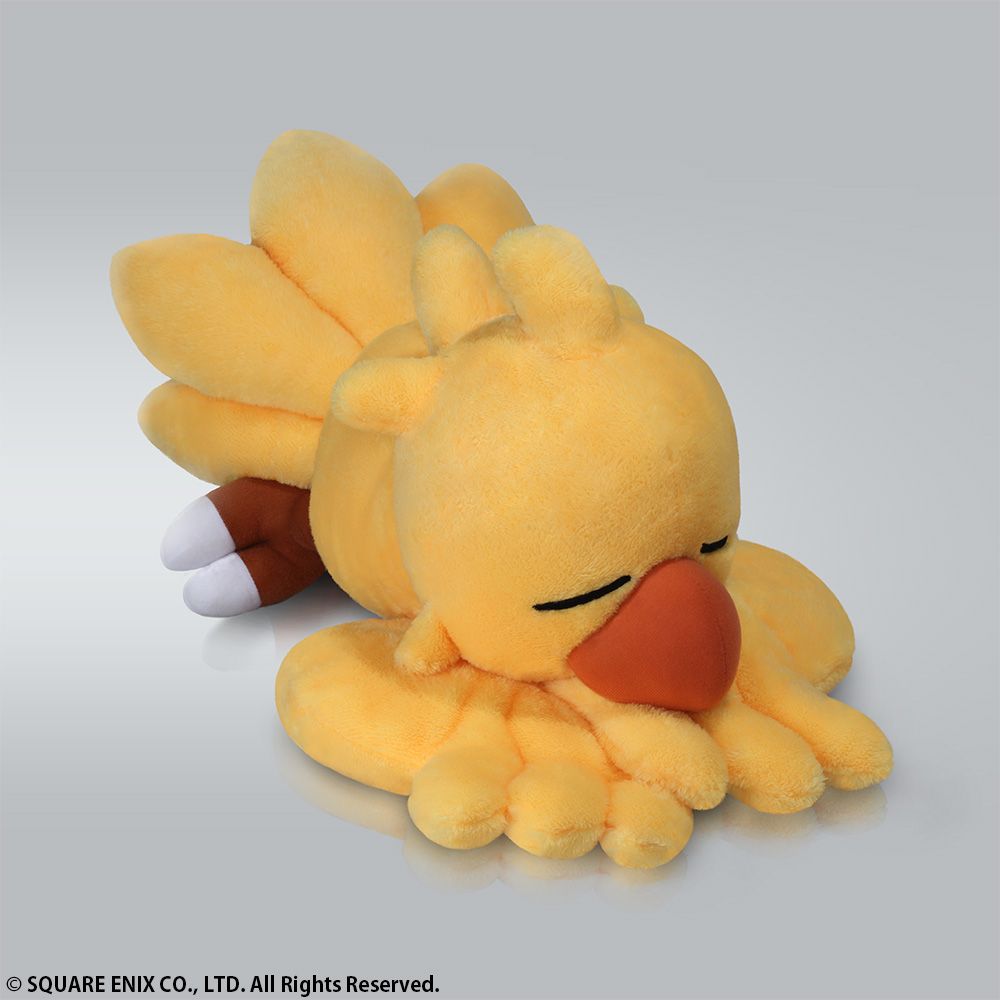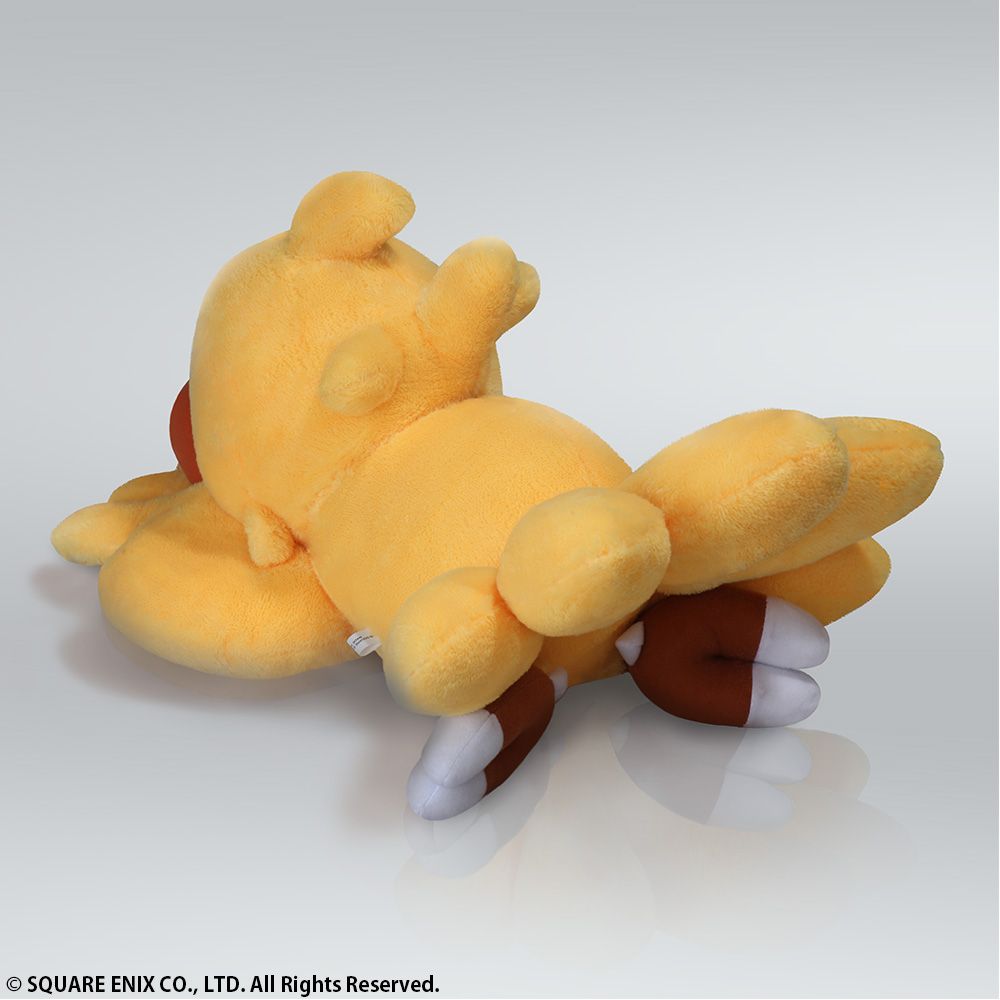 After a day of hunting for crystals or a delving into a dungeon only thing any Chocobo wants is to take a quick snooze! Get your very own nap buddy with this amazingly cute Snoozing Chocobo.
Details
Product Size: W 18.5" X D11.41" X H 9.84"
SRP: $47.99
◆FINAL FANTASY Fluffy Fluffy Plush Moogle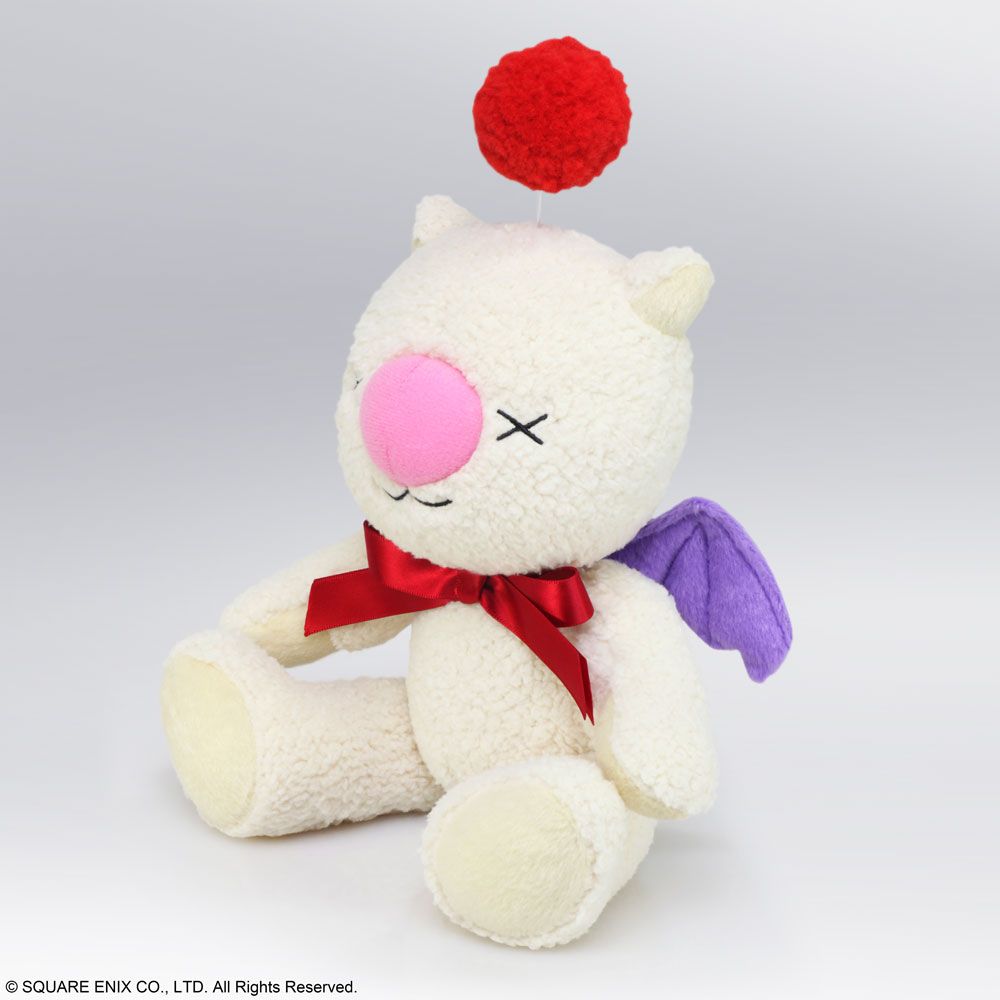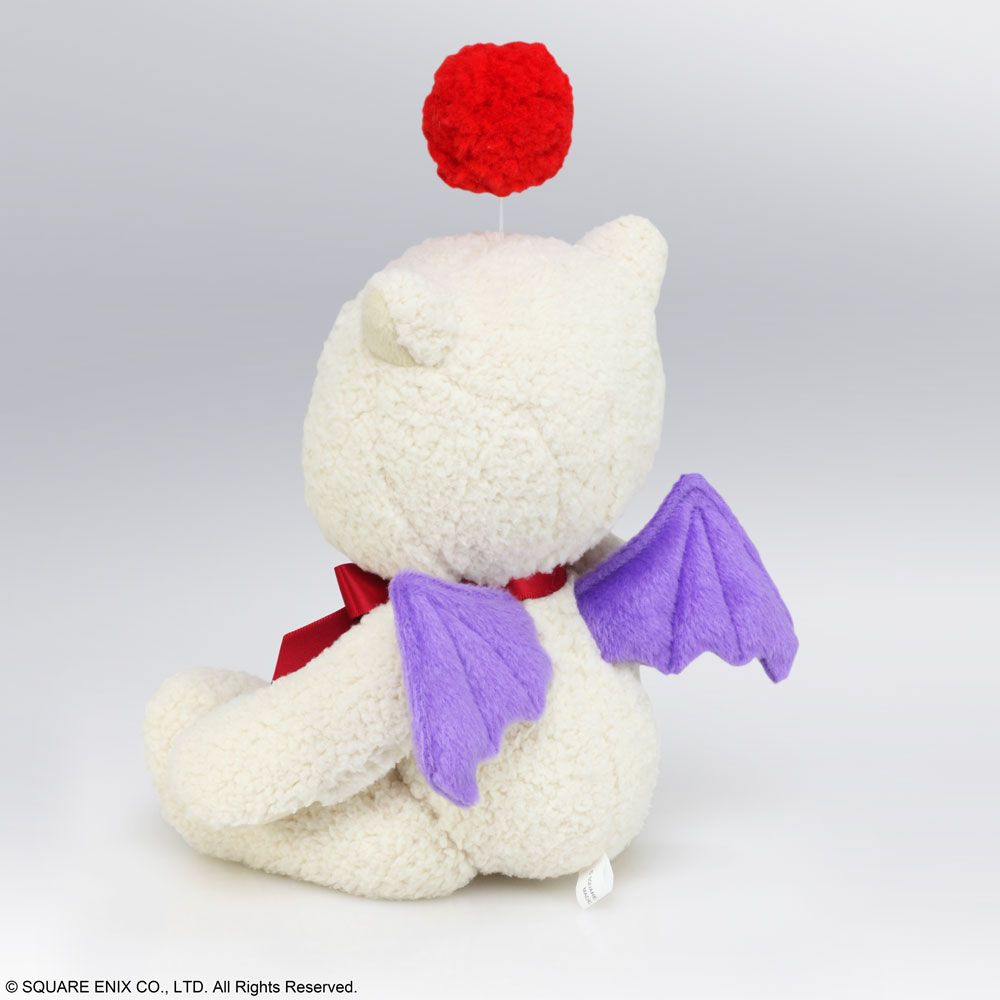 Joining the lineup of FINAL FANTASY series plushies is the Fluffy Fluffy MOOGLE!
With its fleece fabric that's soft to the touch, this plush is great for cuddling or just for display.
Details
Product Size: Approx. W 7.9" x D 4.1" x H 12.6"
SRP: $29.99
◆FINAL FANTASY Plush Tonberry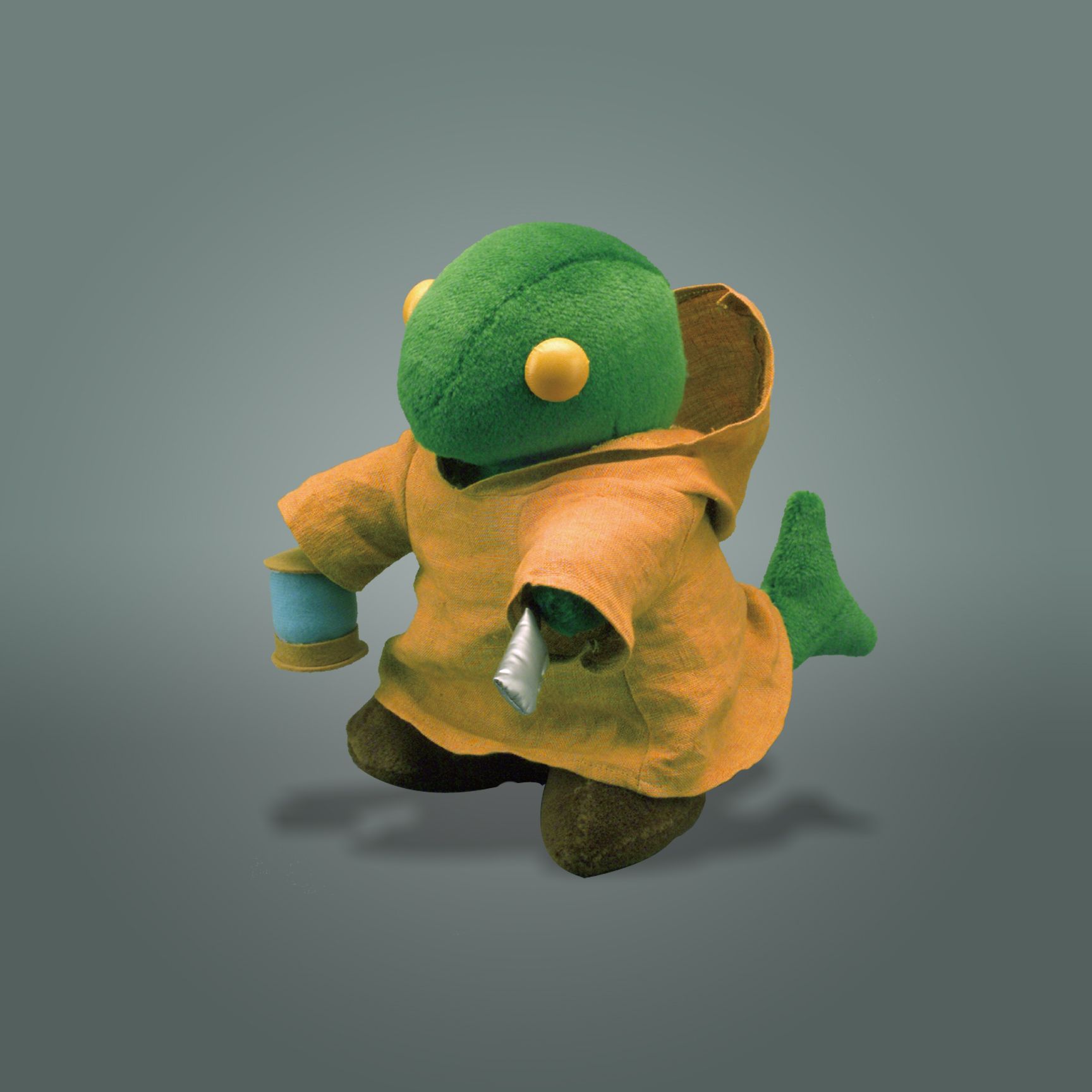 Cute plush of Tonberry, recurring monster from the FINAL FANTASY series. Tonberry wears his signature robe, carrying knife and lantern, looking like he just stepped out of your favorite FINAL FANTASY.
Details
Product Size: W 7.1" x D 10.6" x H 10.2"
SRP: $28.99
◆FINAL FANTASY Jumbo Plush Cactuar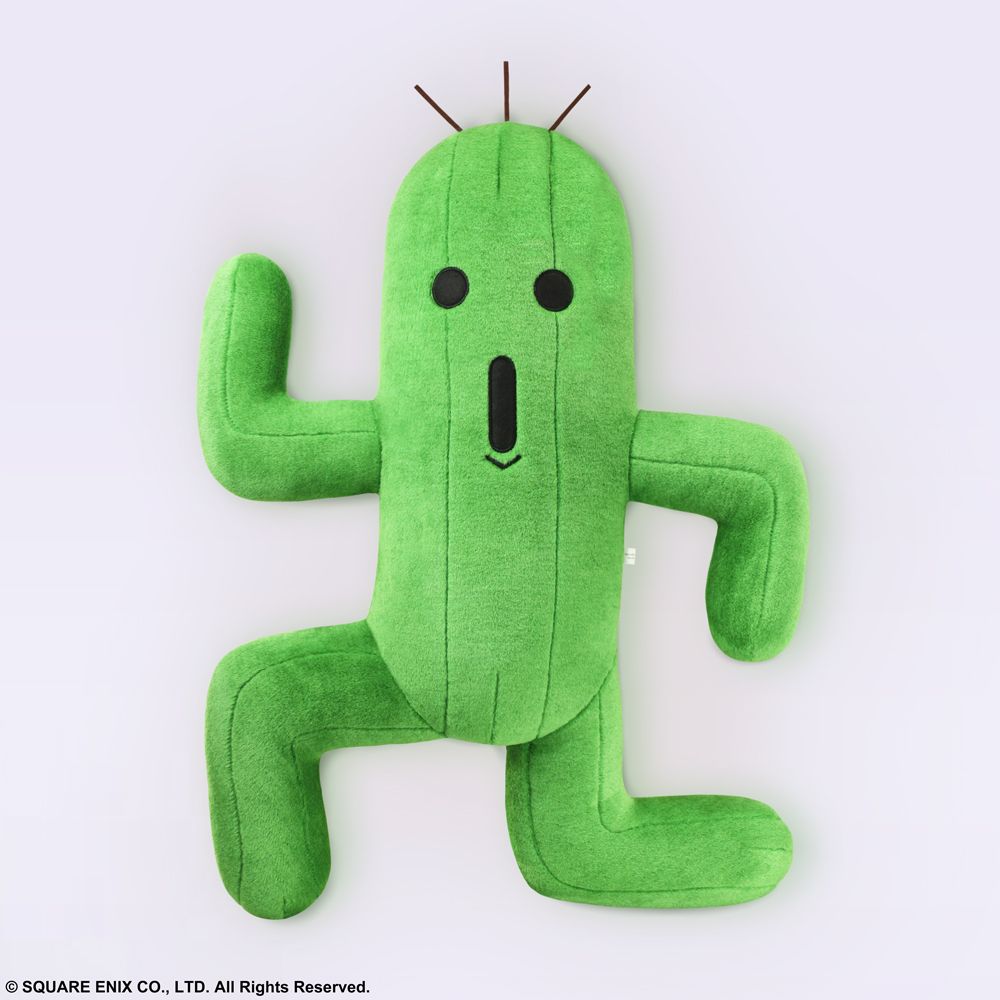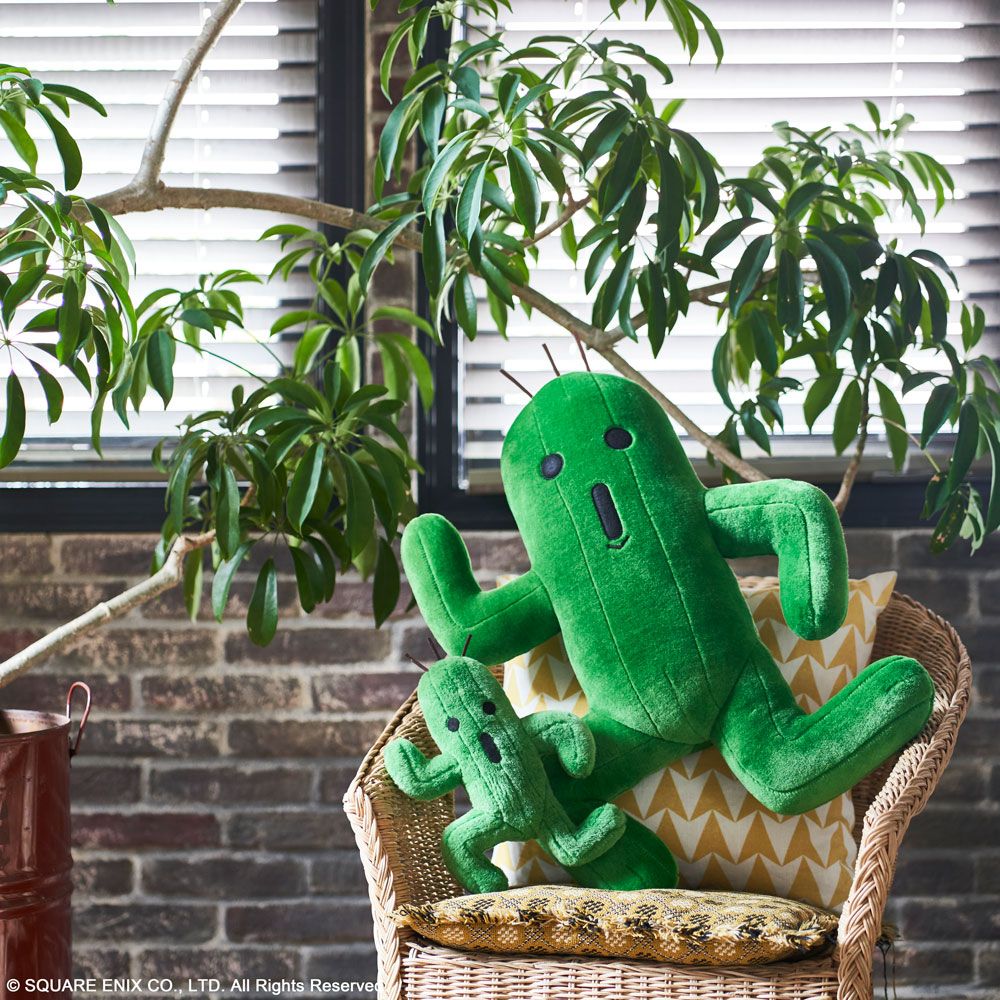 Cactuar are always shockingly cute but this is amazingly big!
This jumbo plush with be a 1/1 scale as the Cactuar in FINAL FANTASY VII REMAKE.
So get ready for 10,000 needles and a soft hug!
* Please note:
Small cactuar in photo is only for size reference. Not included in purchase.
Details
Product Size: Approx. W 18.7" x D 6.3" x H 26.8"
SRP: $99.99
Table Top Games
Playing board games with family is a great way to spend the holidays together! FINAL FANTASY doesn't just offer digital game experiences, but analog ones as well!
◆FINAL FANTASY TRADING CARD GAME: Cloud vs. Sephiroth Two Player Starter Set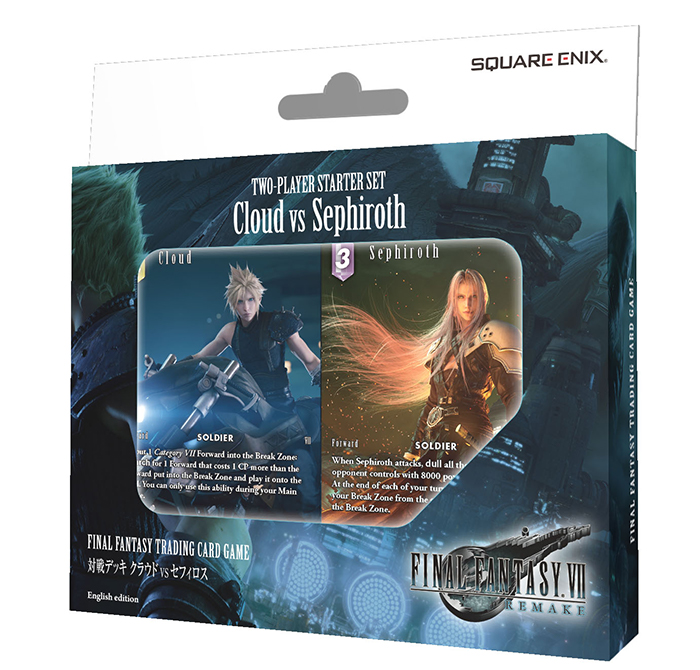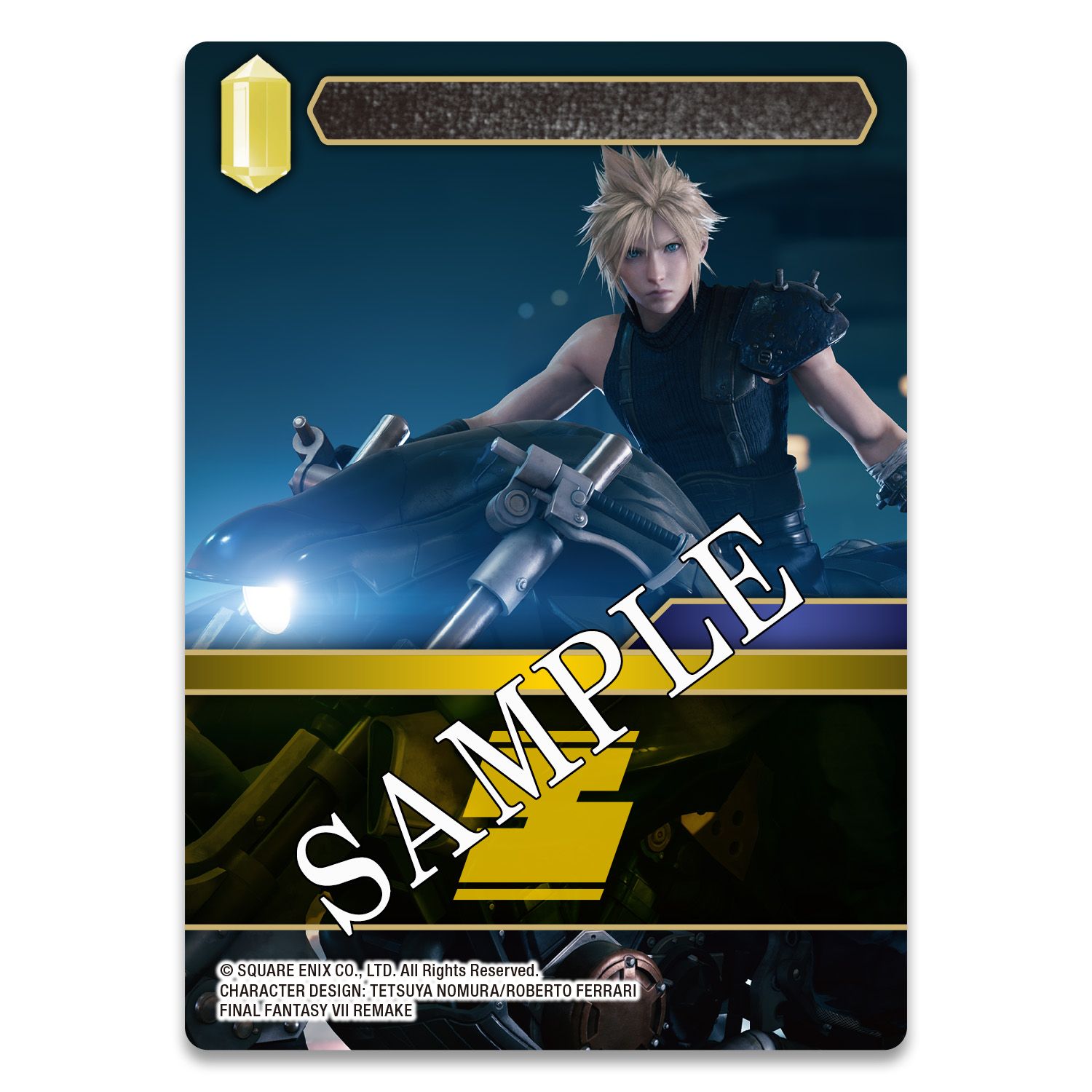 Straight out of the new FINAL FANTASY VII REMAKE comes a brand-new FINAL FANTASY TCG Two Player Starter Set where you and a friend can face off as two of the most iconic video game characters of all time, Cloud Strife and Sephiroth!
This set includes powerful new cards exclusive to this Starter Set that can be enjoyed by beginners as well as seasoned players. It also features Full Art Variants of FINAL FANTASY VII REMAKE Cloud and Sephiroth which collectors will want to get their hands on!
Starter sets include:
・Two 50 card decks [Including one (1) Full Art Variant Cloud, and one (1) Full Art Variant Sephiroth]
・One set of rules
With one of our Two Player Starter Sets, you'll have everything you need for two players to jump right into the FINAL FANTASY TRADING CARD GAME.
Details
SRP: $24.99
◆FINAL FANTASY Jigsaw Puzzle: FINAL FANTASY VII 500 Piece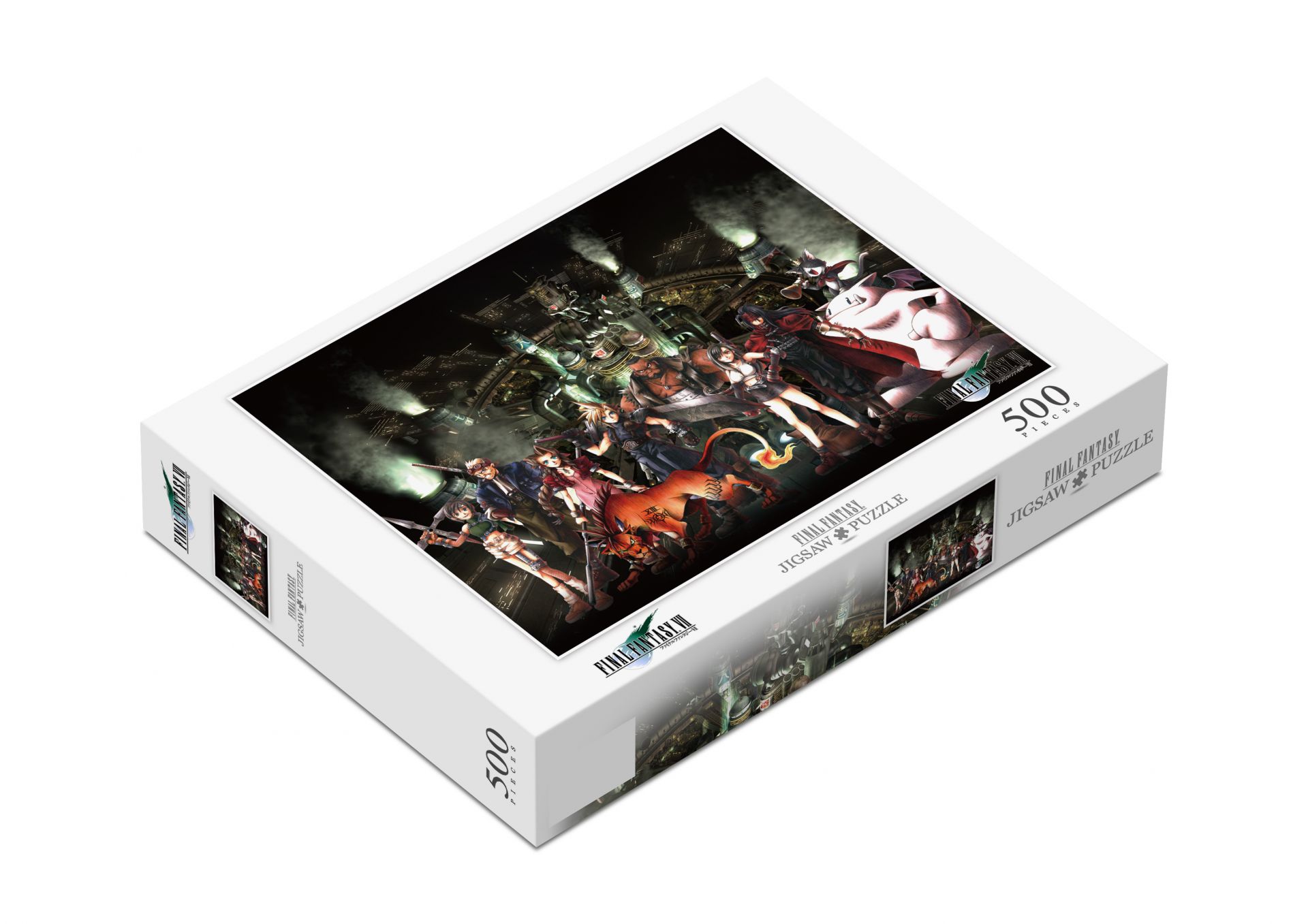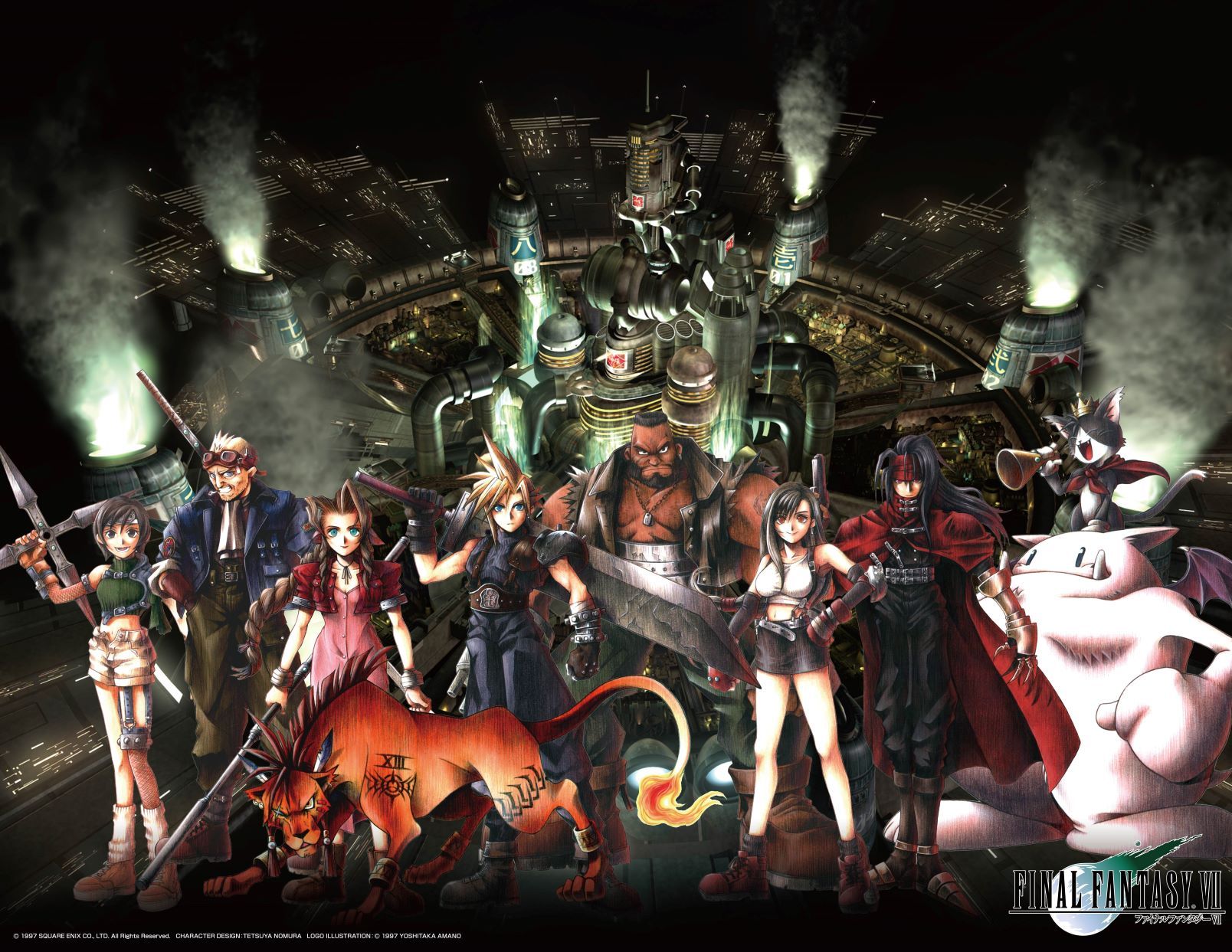 Square Enix is proud to offer this 500-piece jigsaw puzzle.
Featuring the classic character illustrations by Tetsuya Nomura from FINAL FANTASY VII.
These iconic depictions of Cloud Strife, Tifa Lockhart, Aerith Gainsborough, Barret Wallace, Yuffie Kisaragi, Vincent Valentine, Cait Sith, Cid Highwind & Red XIII, infront of Midguards Mako Generators.
Finishing over a foot square, this will be fun for puzzle and FINAL FANTASY fans of all ages!
Details
SRP: $19.99
Accessories and More
The fashion goods and more offered here are great for stocking stuffers or just a light gift!
◆FINAL FANTASY VII Advent Children Shawl: Cloud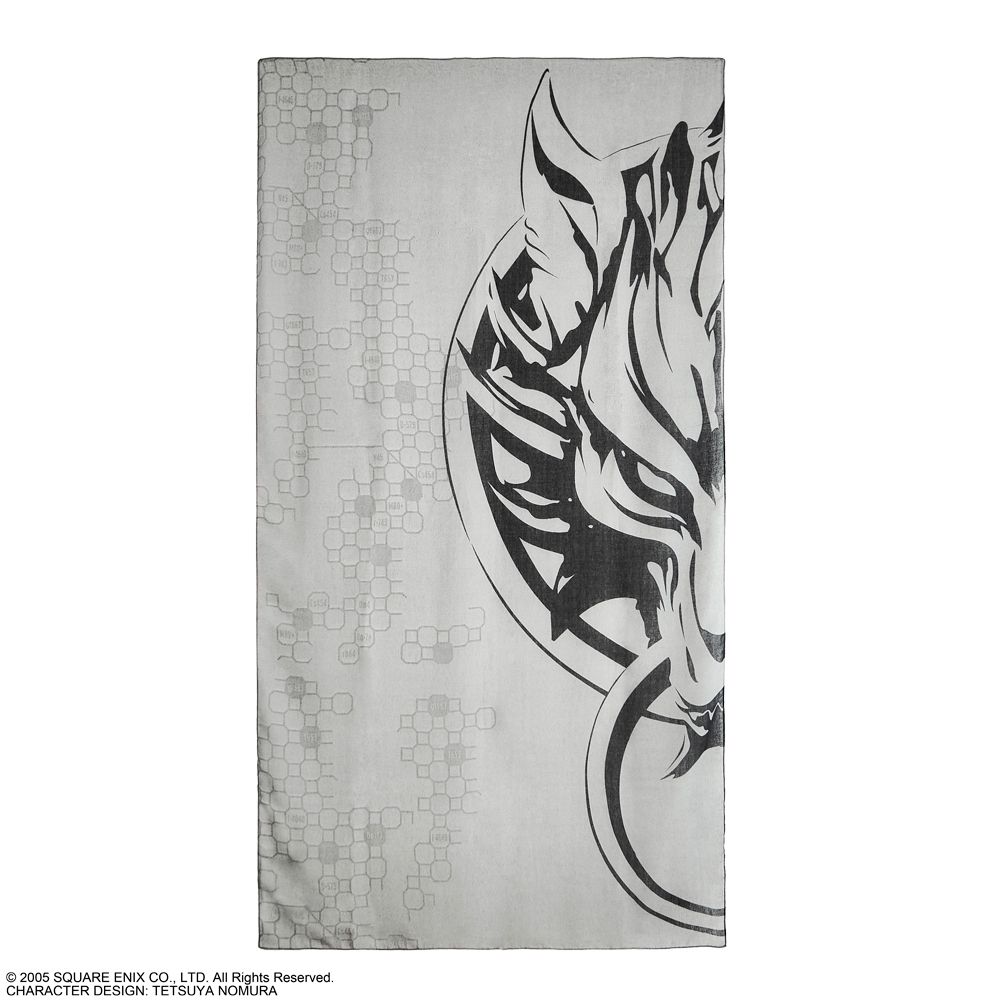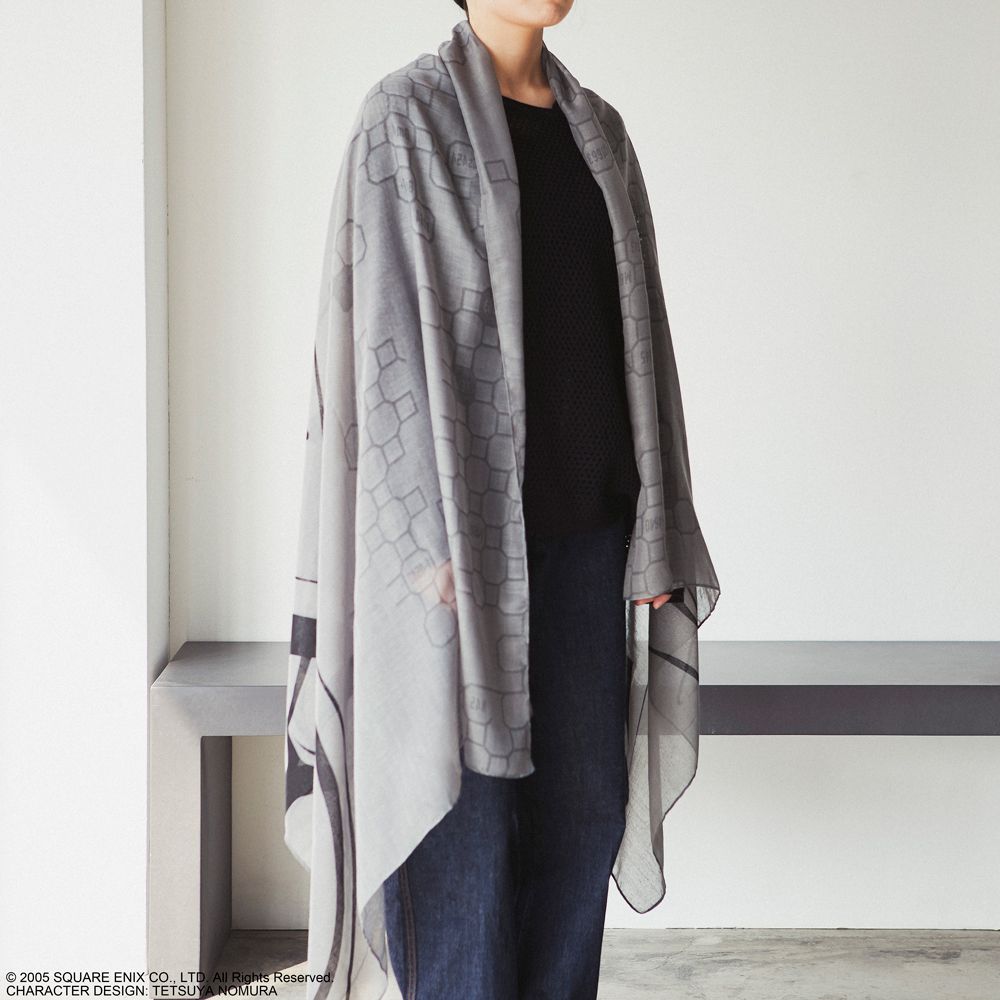 Bring FINAL FANTASY VII Advent Children into your life with a fashionable shawl.
Designed to prominently show the Cloudy Wolf and woven with varying gray fabrics make it easy to match any fashion statement or an everyday occasion!
Presented in a large size, you can hang it on your shoulder, folded up, or used around your neck. This a great accessory to add a subtle flare from the Final Fantasy universe to any outfit that fans will love!
Details
Item Size: W 38.6" x H 71.7"
SRP: $47.99
◆FINAL FANTASY VII Clutch Bag: Sephiroth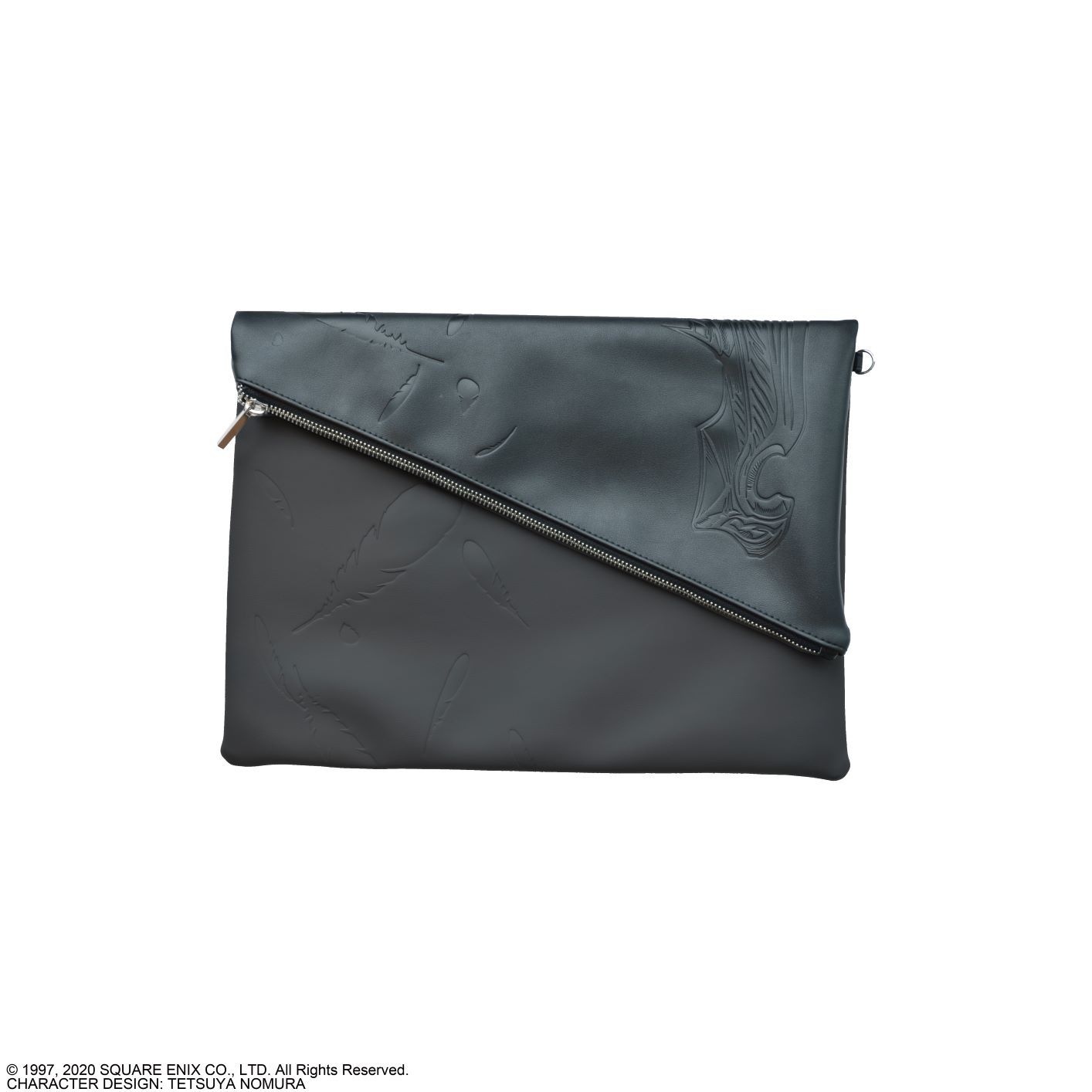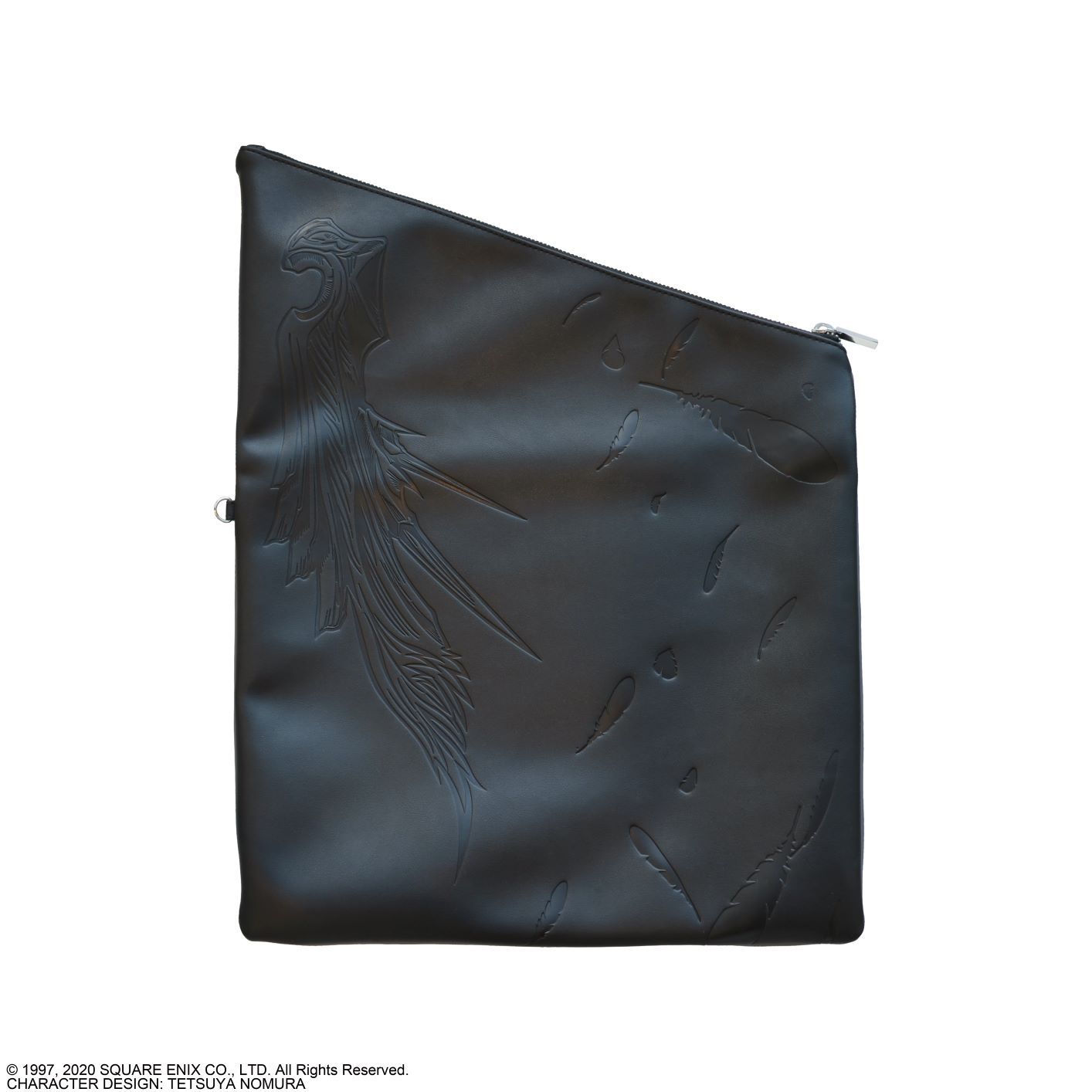 This FINAL FANTASY VII clutch bag has a sleek design with the embossed feathers and wing from the "One Wing Angel".
With a trendy fold, two-tone design and durable lining this isn't just for party's or nights out.
Take it on trips around town or the local Mako reactor.
Details
Item Size: W 13.4" x H 17.7" x D 0.6" (W 340mm x H 450mm x D 15mm) *expanded
SRP: $57.99
◆FINAL FANTASY VII Hard Cover Notebook: Shinra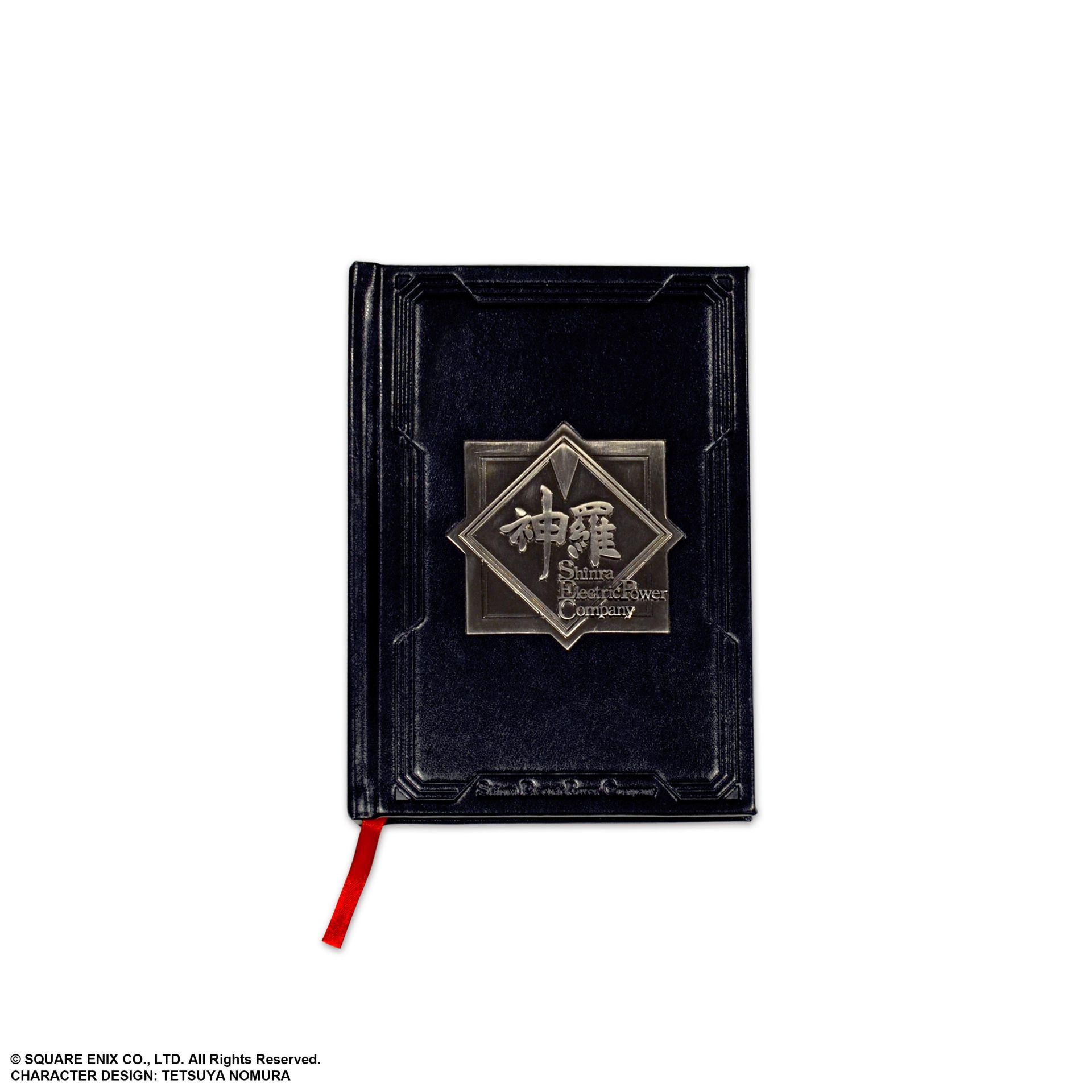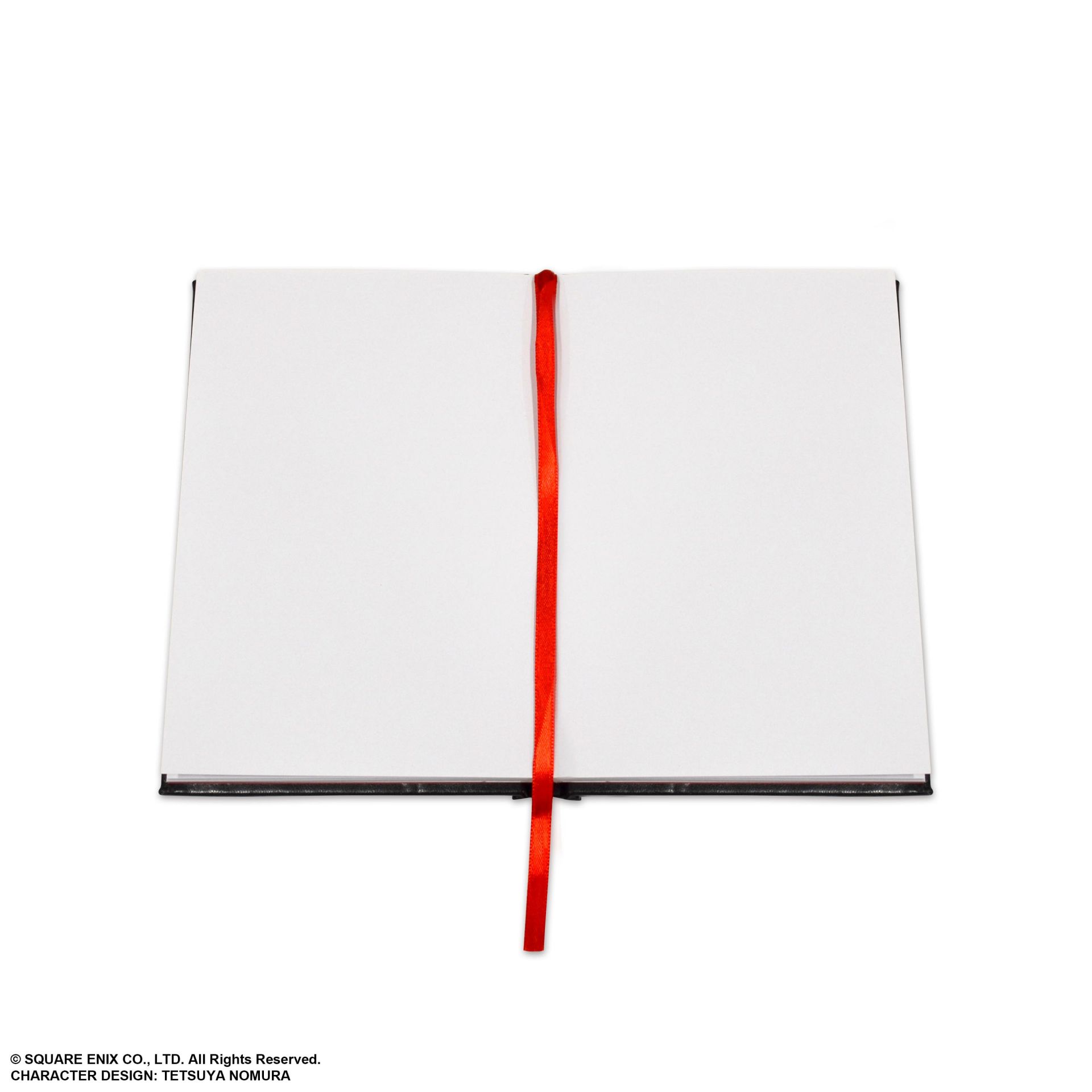 This notebook is emblazoned with the diecast Shinra Company logo, features red accent pages within the front cover and map of Gaia inside.
This notebook is a must for any FINAL FANTASY VII fan or aspiring Shinra employee!
Details
Item Size: W 4.9" x D 0.6" x H 6.9" (W 125mm x D 15mm x H 176mm)
SRP: $29.99
This is just a small portion of the FF goods on the SQUARE ENIX Store! Check out what else is available in the links below!