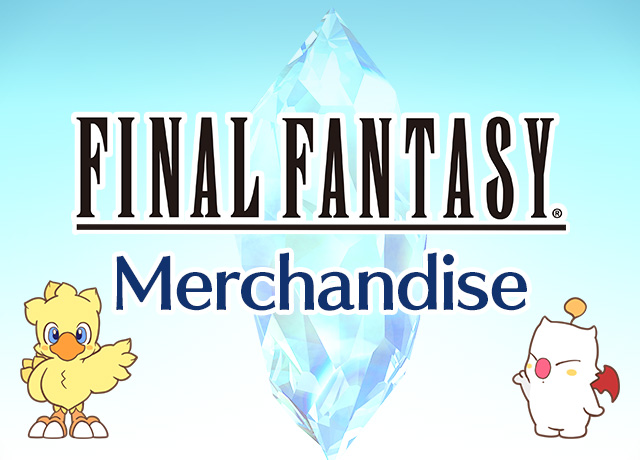 Today marks FINAL FANTASY XV's 5th anniversary! In commemoration, we've gathered a selection of FFXV goods from the SQUARE ENIX e-STORE! Spruce up your room with an FFXV figurine or get some tunes from around Eos for when you go on your own road trips!
*Includes some pre-order items.
◆FINAL FANTASY® XV Silver Pendant Ring of the Lucii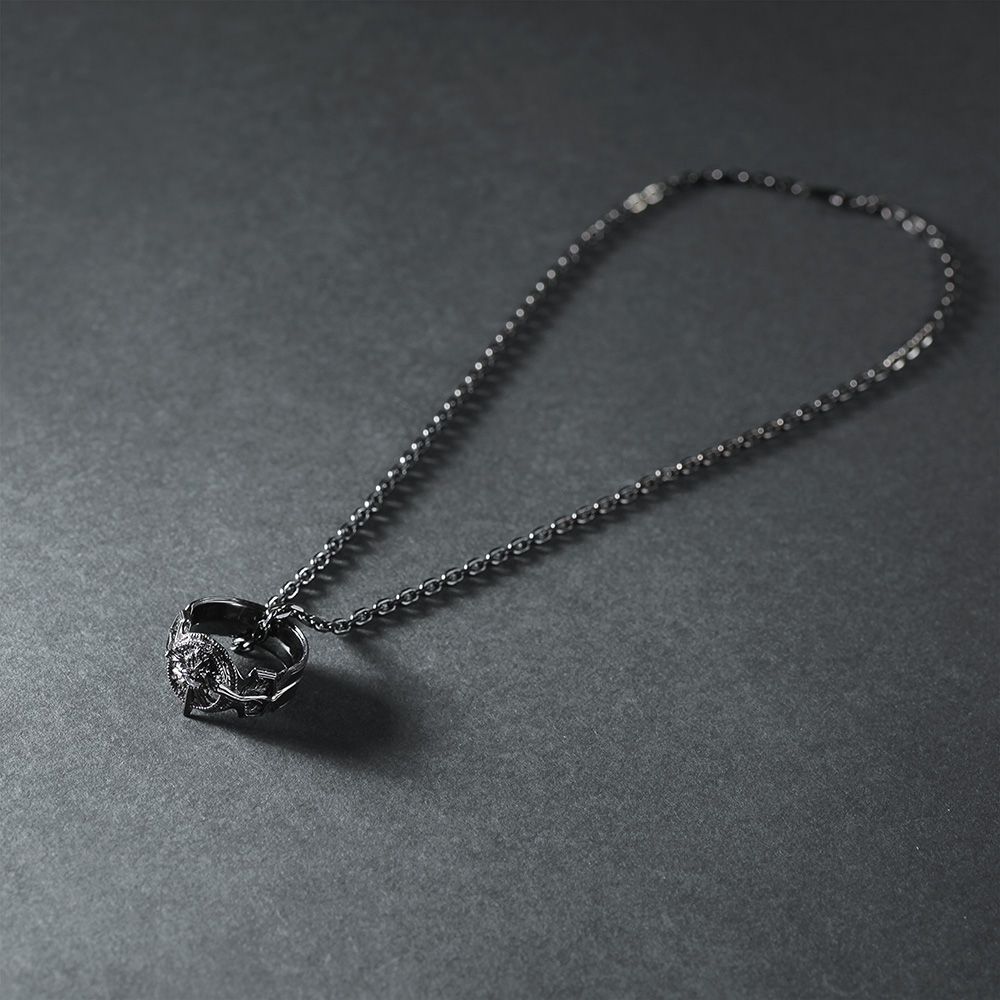 This beautiful pendant features a silver chain with a ring. The intricate design is sure to be a collector's item for FINAL FANTASY XV fans!
Details
Size of pendant: 0.89" x 1.06"
Chain length: 18.5"
Ring size: 18
Material: Sterling Silver, Cubic Zirconium
SRP: $249.99
◆FINAL FANTASY® XV PLAY ARTS -KAI- Cindy Aurum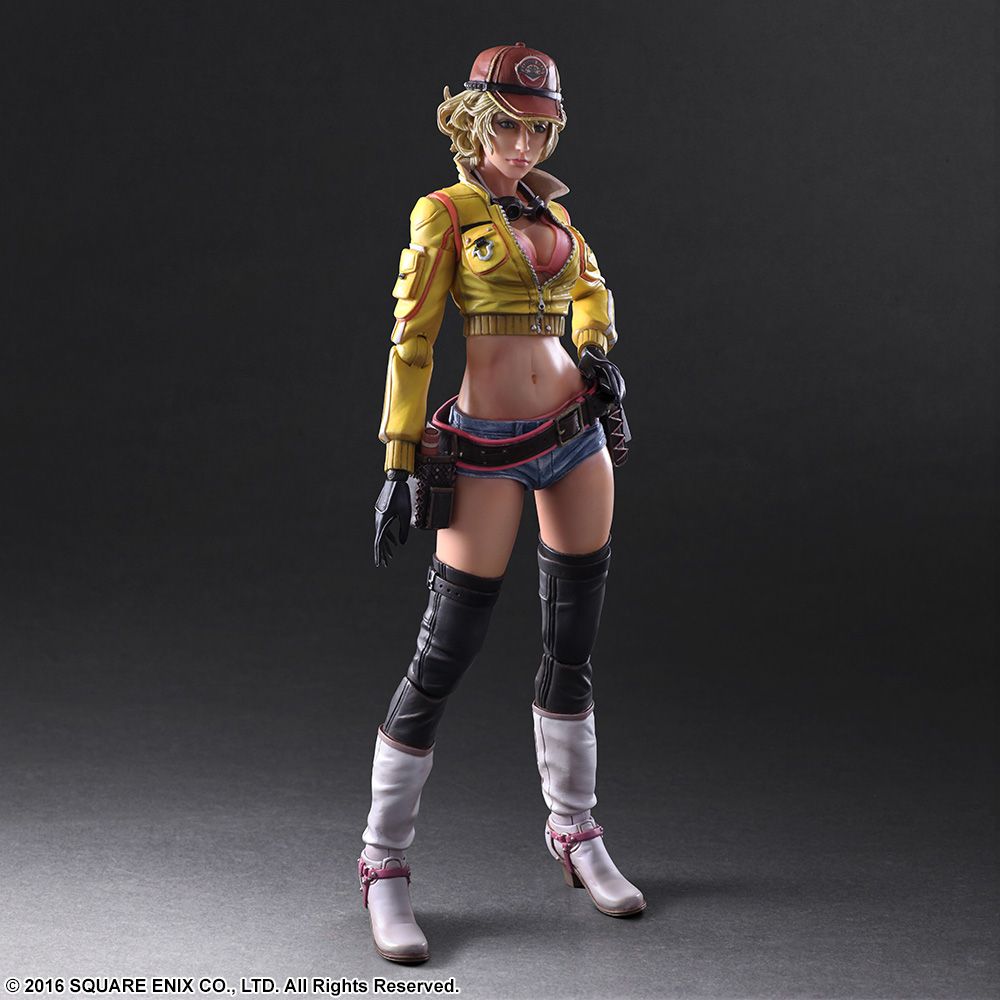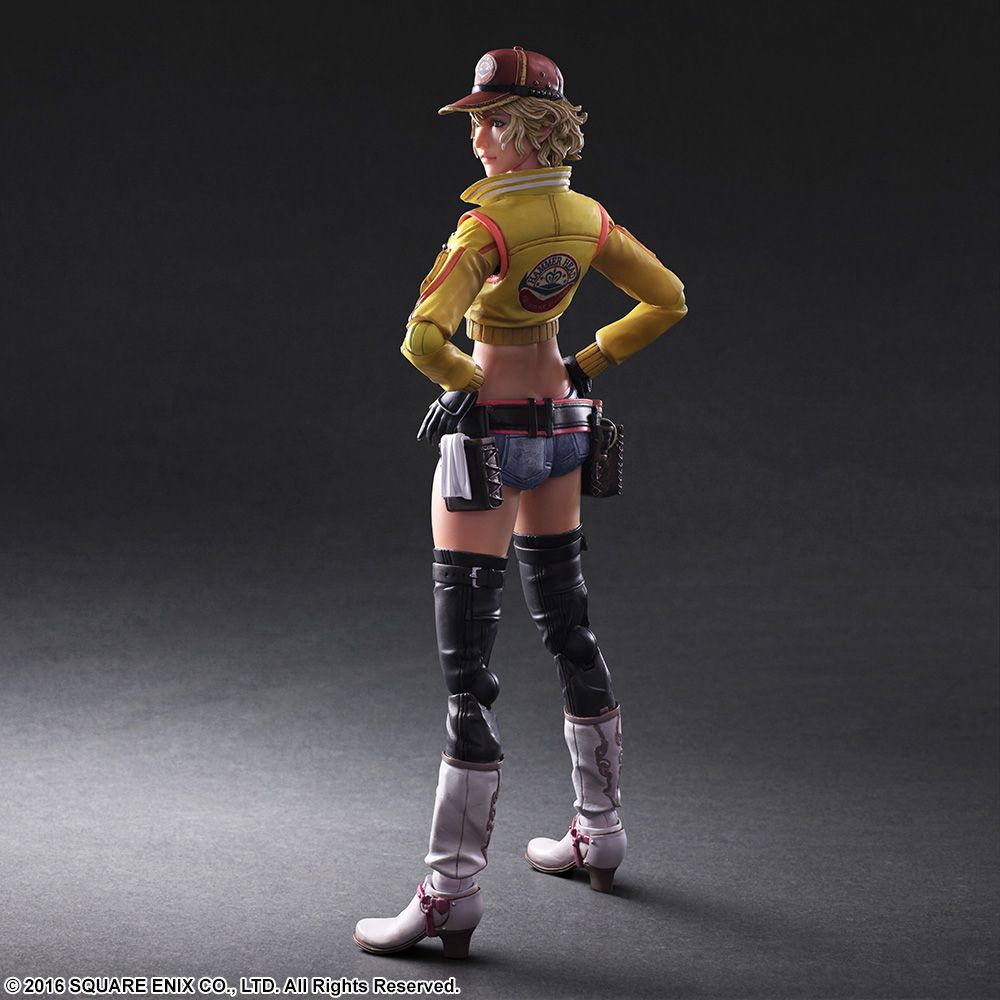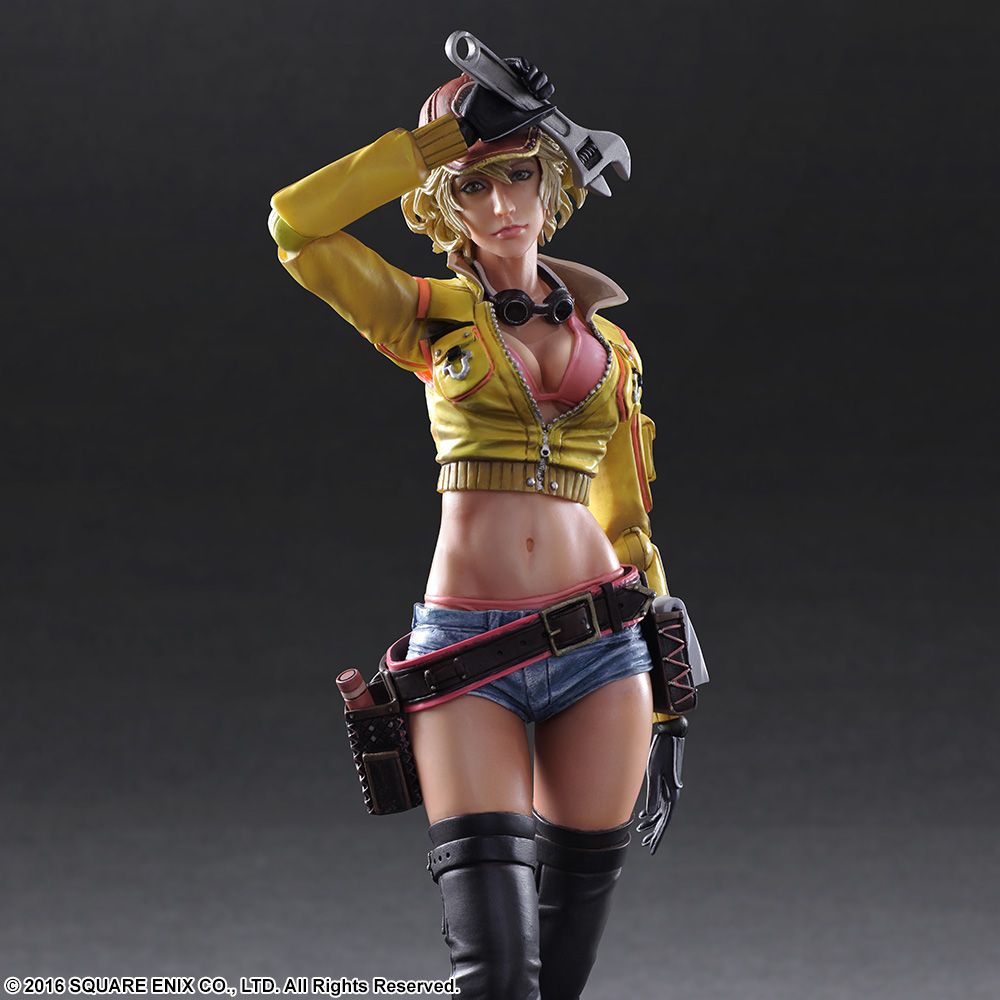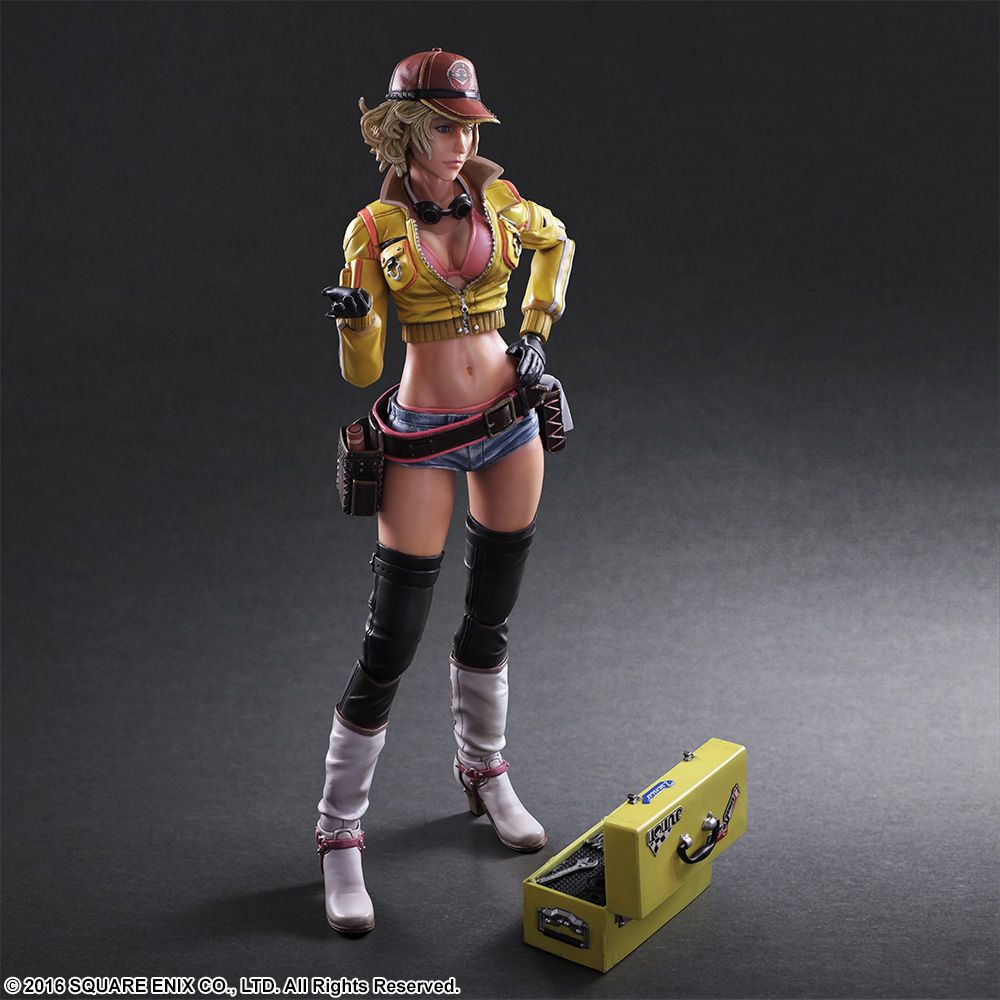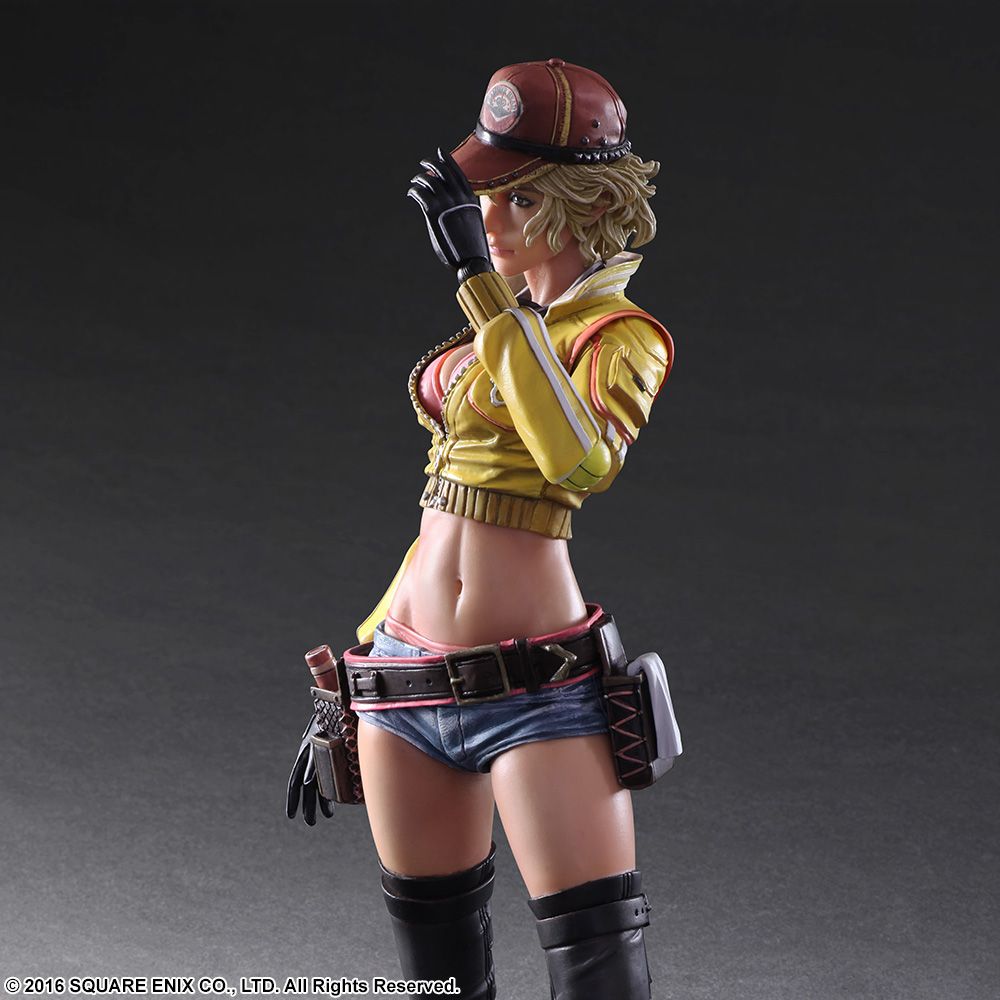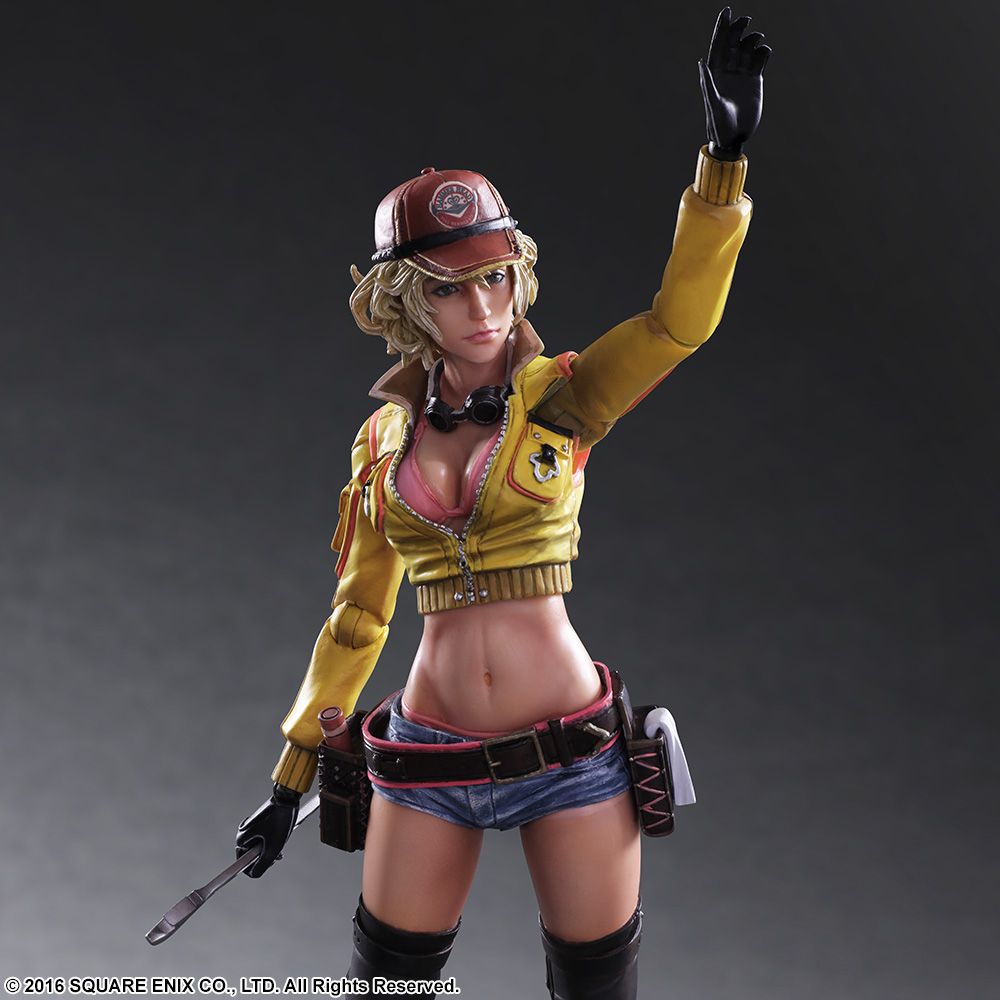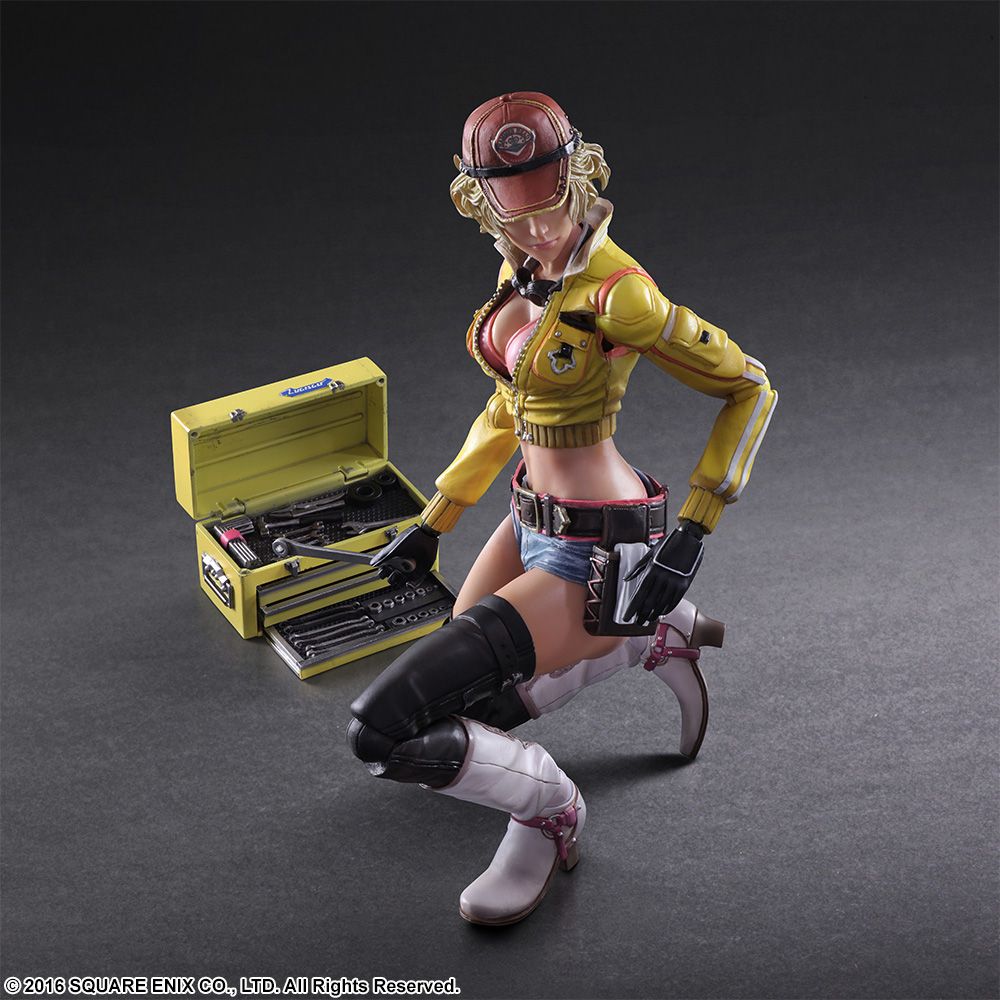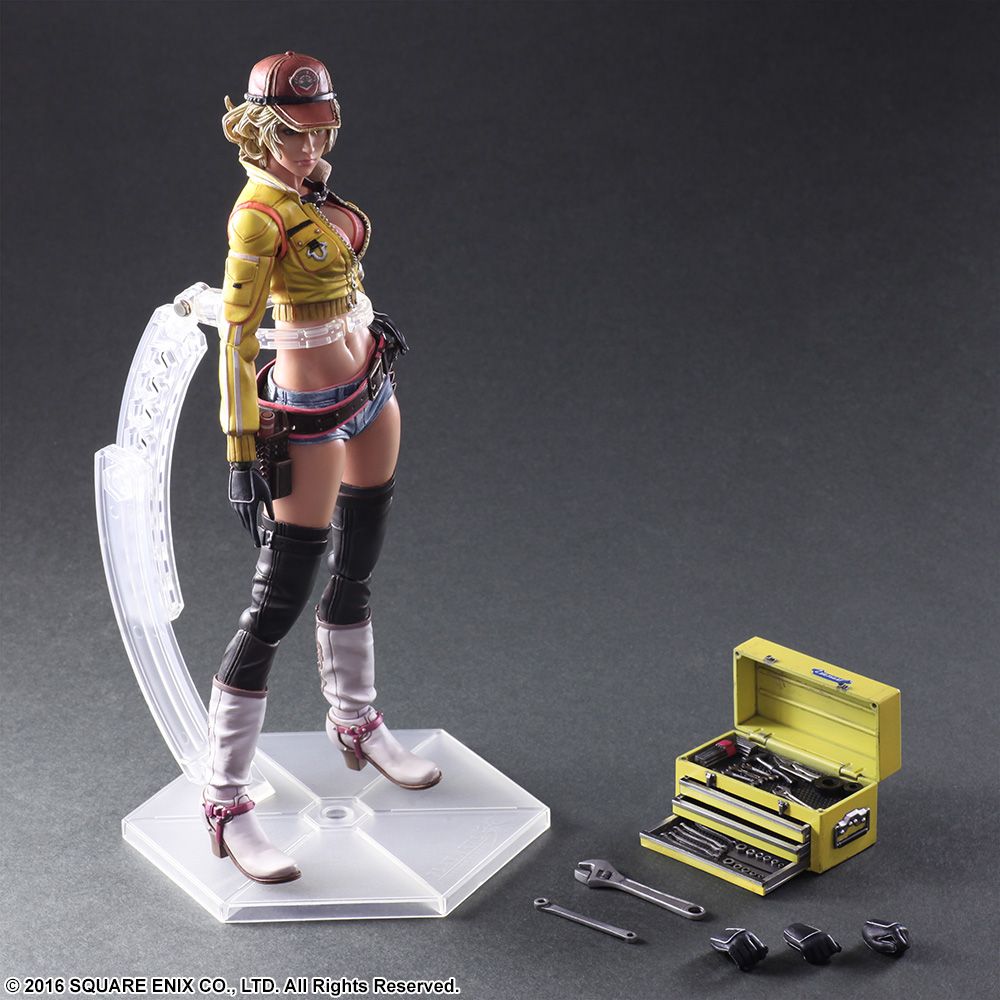 Cindy is a popular mechanic known for her bright and cheerful personality who handles the day-to-day tasks at Hammerhead, her grandfather's body shop in the Kingdom of Lucis.
The sculpting and paintwork of this figure recreate her distinctive outfit. She dons her signature hat and jacket, both adorned with the Hammerhead shop logo; each has been re-created in the utmost detail, down to the texture.
Her toolbox has also been re-created in fine detail and reflects the extent of its use, taking on the patina of daily wear. Every aspect of Cindy's design has been exhaustively incorporated into the figure, even down to her tan lines.
Figure includes display stand and interchangeable hand parts.
Details
Figure Size (Inches): W 4.6" x D 2.3" x H 11"
SRP: $139.99
◆Static Arts Bust FINAL FANTASY® XV / KINGSGLAIVE Regis Lucis Caelum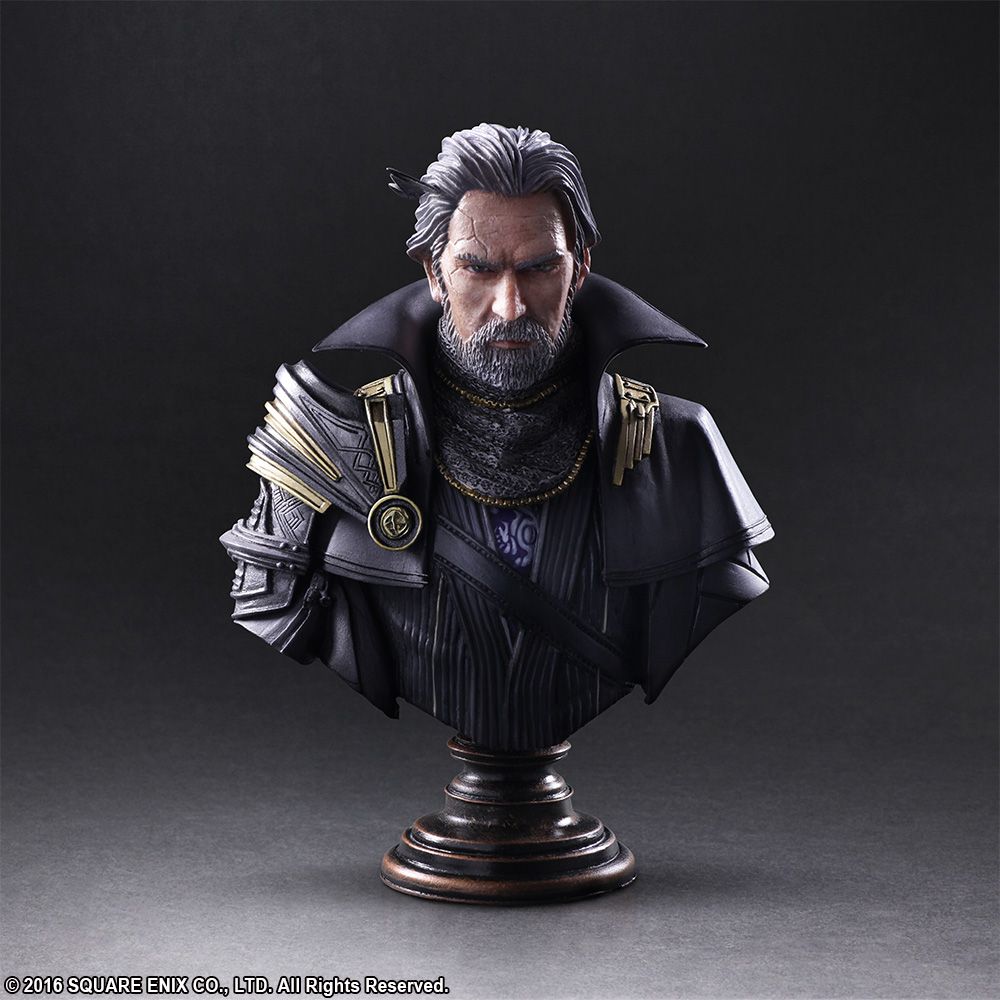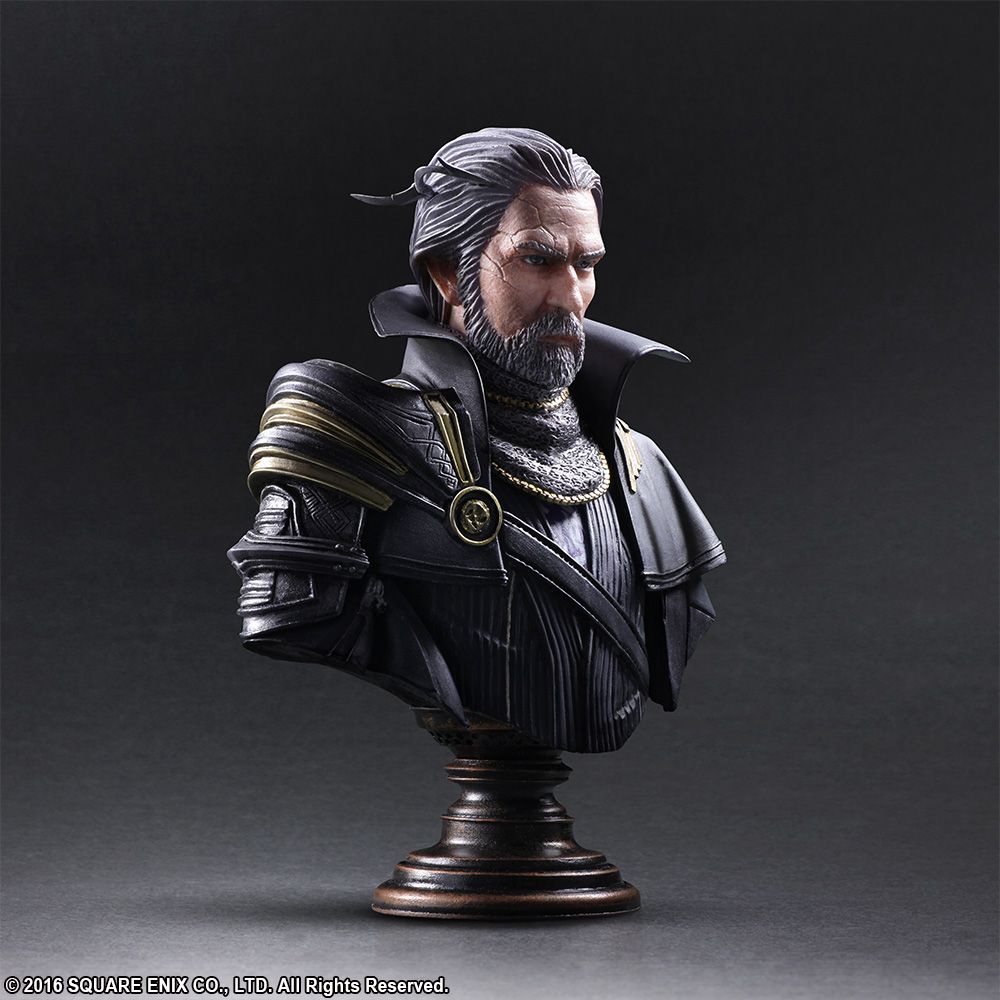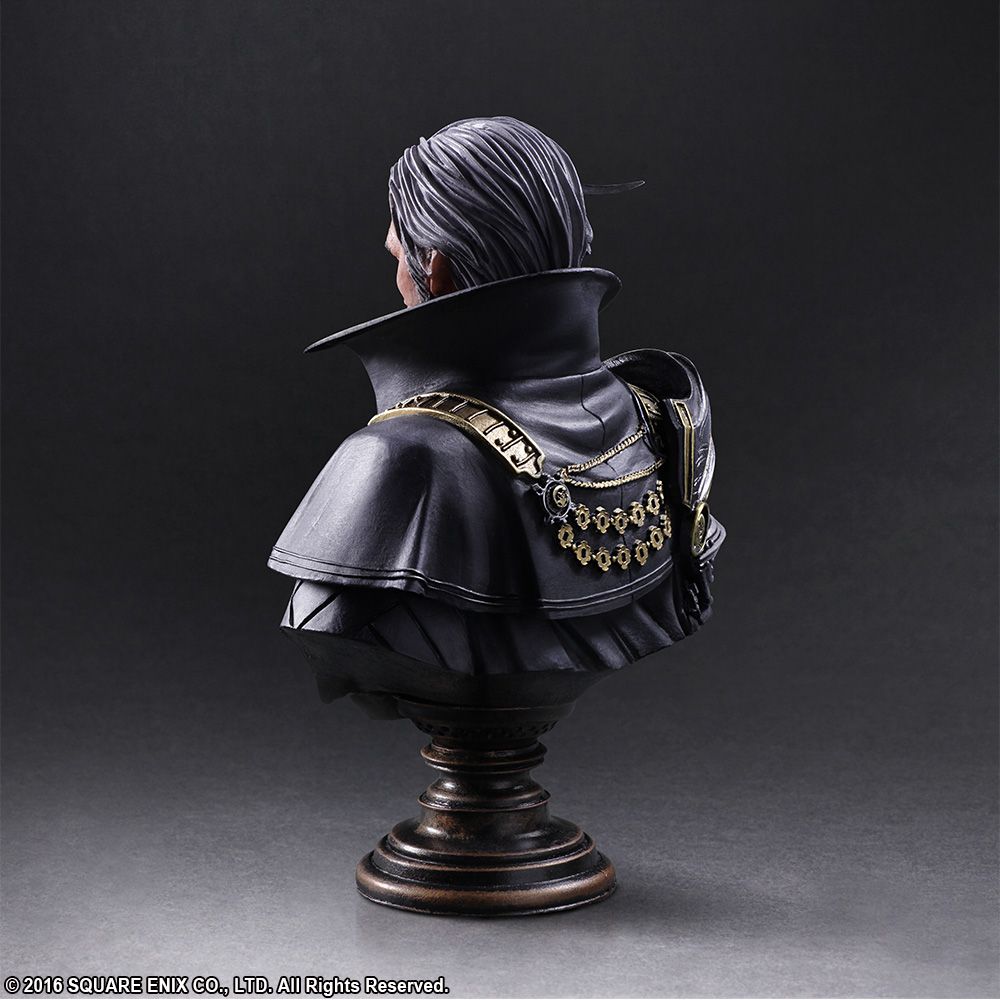 For centuries, the magical Kingdom of Lucis has fought to defend the sacred Crystal from the unrelenting advances of the Niflheim Empire. KINGSGLAIVE FINAL FANTASY XV tells the tale of the reigning monarch, King Regis, and his struggle to protect his people in the face of a brutal and unpopular war.
The sculpt design meticulously recreates the elaborate costume adorning King Regis in the movie. Our artists have also taken pains to capture his character, both dignified and kind, through his expression. The detailed coloring of the paintwork strives for as faithful a reproduction as possible. This paint application, along with the painstaking sculpting, imbues this bust statue is with a regal presence fit for a king.
Details
Product Size (inches): Approx. W 3.35" x D 1.57" x H 4.21"
Product Weight: 0.29lbs (without packaging), 0.57 (with packaging)
PVC Figurine.
SRP: $59.99
◆FINAL FANTASY® XV - Original Soundtrack - Standard Edition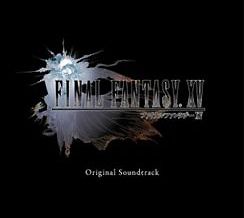 The CD version contains over 80 tracks across 4 discs! A soundtrack with a great value for those who enjoy casually listening to music.
* This version does not contain any videos.
Details
SRP: $39.99
◆FINAL FANTASY® XV Original Soundtrack Volume 2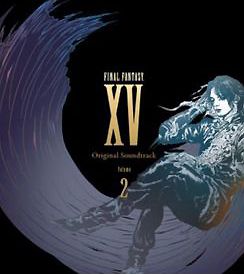 We are pleased to bring you the second original soundtrack for FINAL FANTASY XV!
This set contains songs from post-launch downloadable content including "Episode Gladio," "Episode Prompto," "Comrades," and "Episode Ignis" in a five-disc CD set.
We have also included songs composed by our guest creators, Keiichi Okabe, Naoshi Mizuta, Nobuo Uematsu, and Yasunori Mitsuda, who provided the main themes and battle songs for each episode. Soundtrack from the "Royal Edition" was created by main composer Yoko Shimomura. This album brings many world-renowned composers together, and it is bound to leave its name in game music history!
*The CD does not include music from the piano orchestra concert that is in the Blu-ray version.
*The CD does not include some of the songs in the Blu-ray set
*Please note that this is a Japanese import soundtrack disc.
Details
SRP: $44.99
◆FINAL FANTASY® XV - Piano Collections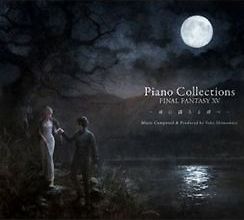 FINAL FANTASY XV is the latest installment in the world-renowned RPG series, FINAL FANTASY.
The music from the game has also received high praise and can now be enjoyed as piano arrangements which have been well-received by both game and FINAL FANTASY fans alike!
Yoko Shimomura, the main composer of FINAL FANTASY XV, has returned to produce this album, carefully selecting songs best suited as piano pieces and supervising the entire production!
When composing songs, Shimomura is always mindful of the piano melodies which are further refined in these beautiful arrangements.
A true work of art that touches the heart beyond the gaming experience, please look forward to this composition of musical masterpieces only one dreams of hearing on the piano!
Some tracks available on soundtrack (not in specific order):
・Somnus
・Valse di Fantastica
・Veiled in Black
・APOCALYPSIS NOCTIS
・OMNIS LACRIMA
・Sorrow Without Solace
・NOCTIS
・LUNA
・Stand Your Ground
・Starlit Waltz
And More...
*Please note that this is a Japanese import soundtrack disc.
Details
SRP: $32.99
Did you find anything you just couldn't live without? There are plenty of other FINAL FANTASY goods on the SQUARE ENIX e-STORE as well!