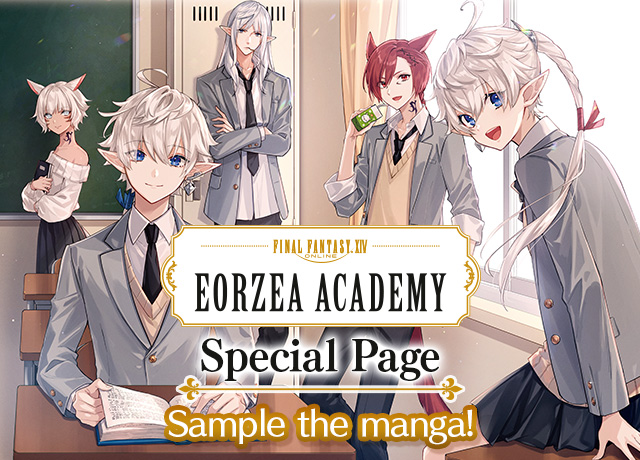 The spinoff FINAL FANTASY XIV manga where characters enjoy life at school, FINAL FANTASY XIV: Eorzea Academy, is now available on Manga UP! Chapter 1 is free to read right now and a new portion of the story will be added each week!
This special page not only introduces the manga, but includes sample pages for your reading pleasure!
What is FINAL FANTASY XIV: Eorzea Academy?
Story
Alisaie is a high school student attending Eorzea Academy, an exclusive institution created by the merger of former rival schools the Academy of Light and the Academy of Darkness. However, frequent quarrels between the students prove that a bitter divide remains between the Class of Light and the Class of Darkness. Worried about the ongoing conflict, headmistress Tataru decides it's time for some bold solutions to raise morale. Let the school games begin!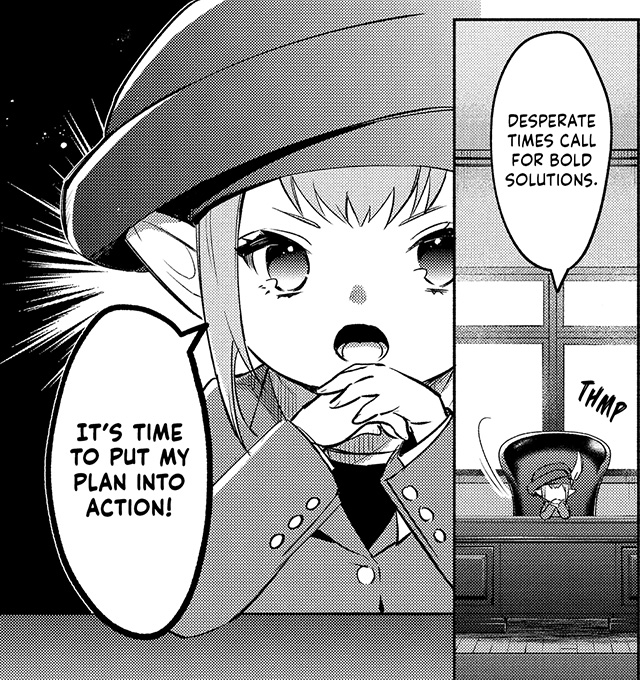 First of all, it's odd that Tataru is the headmistress, but with Alisaie and Alphinaud as the stars and a supporting cast of other vibrant personalities from FFXIV, there's no end to the shenanigans...! On top of that, there are plenty of events unique to school life such as field days, summer break and school festivals!
There are also appearances of well-known (notorious?) scenes from FFXIV! Keep your eyes peeled for them within the manga.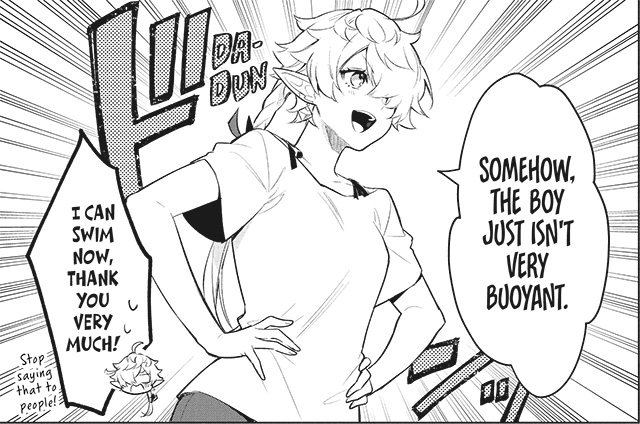 Main Characters
Students of the Class of Light

Includes Alisaie, Alphinaud, Estinien, G'raha Tia and Krile. (Yes, Estinien is 32 in the game...but let's not nitpick over the details)
Students of the Class of Darkness

Includes Zenos, Asahi and Yotsuyu. Certainly a charismatic group of students!
Instructors

Other than headmistress Tataru, Thancred, Y'shtola, Urianger and Emet-Selch appear as instructors.
A number of other FFXIV characters also appear, so if that piques your interest please check it out on Manga UP!
FINAL FANTASY XIV: Eorzea Academy Chapter 1 Preview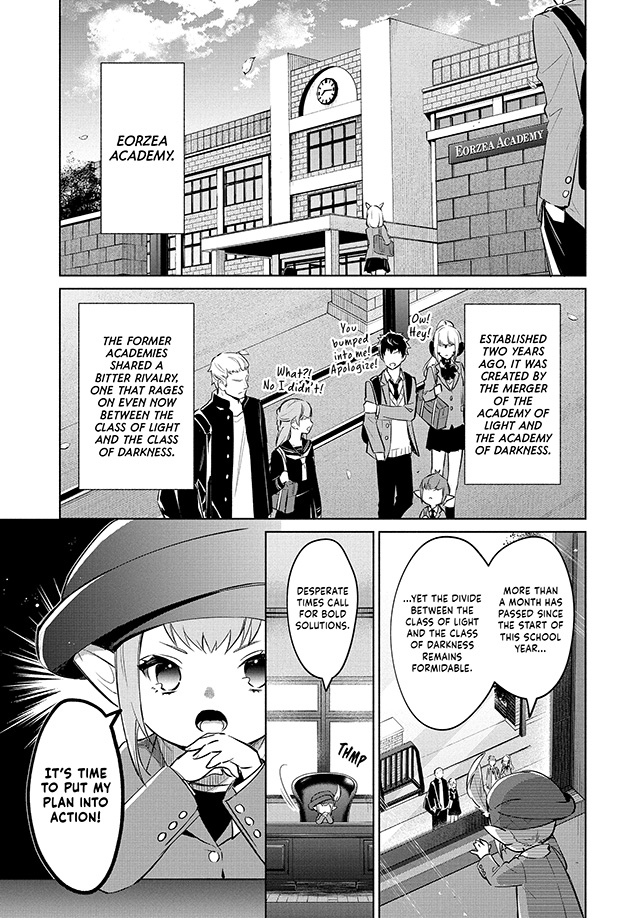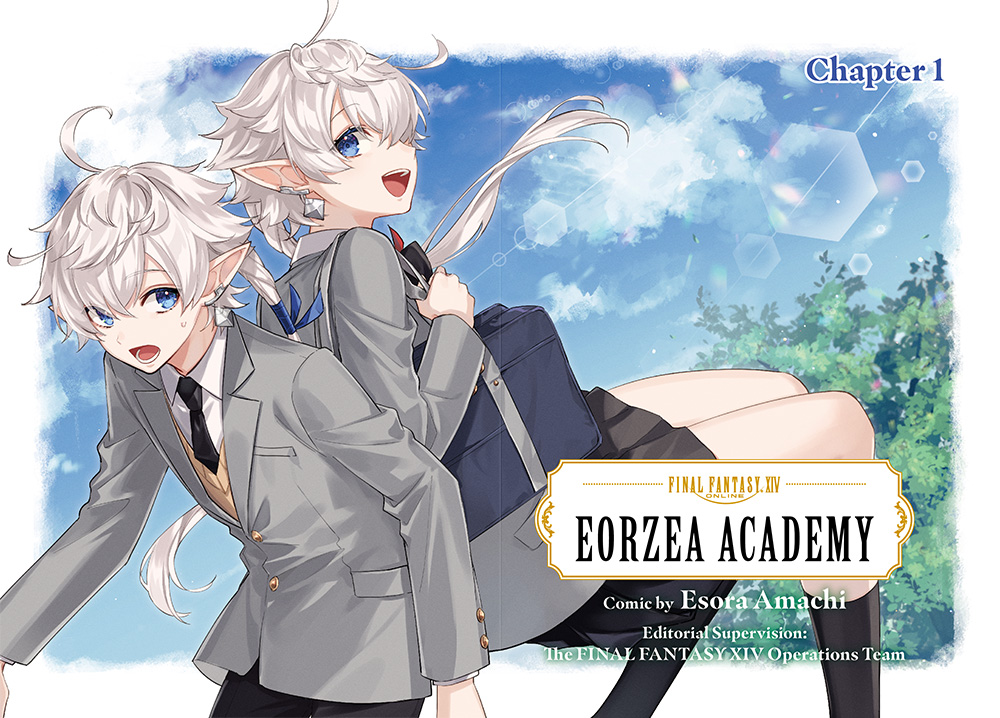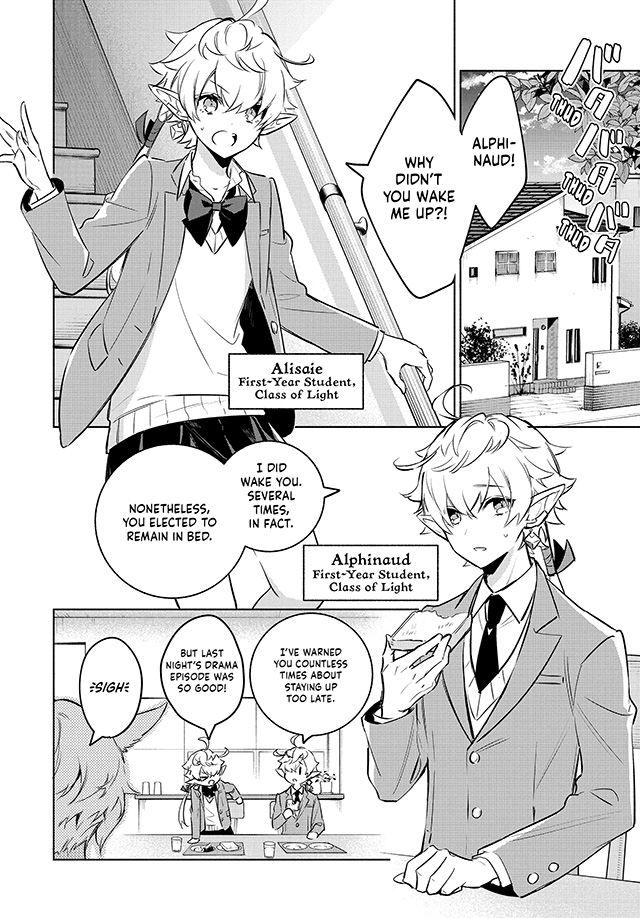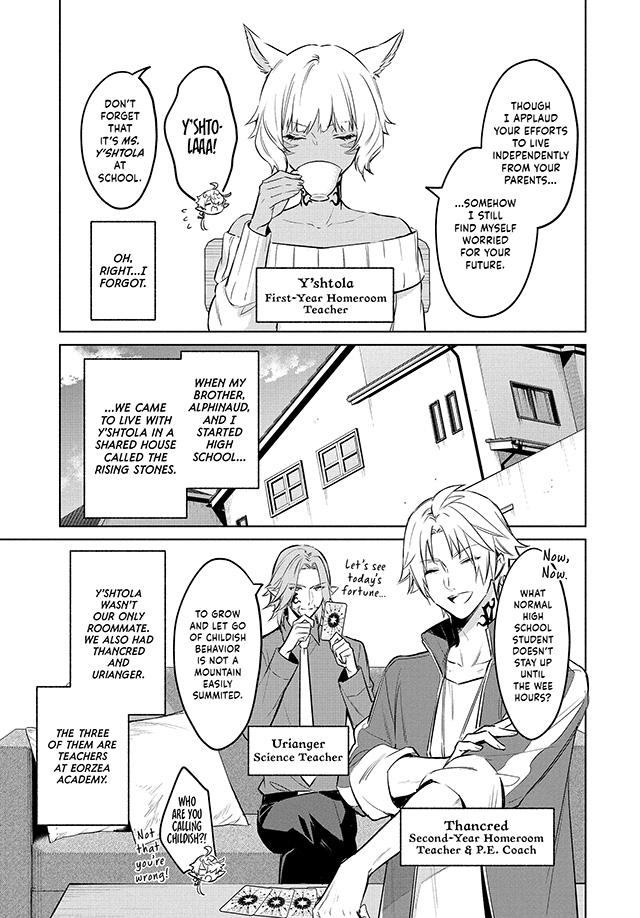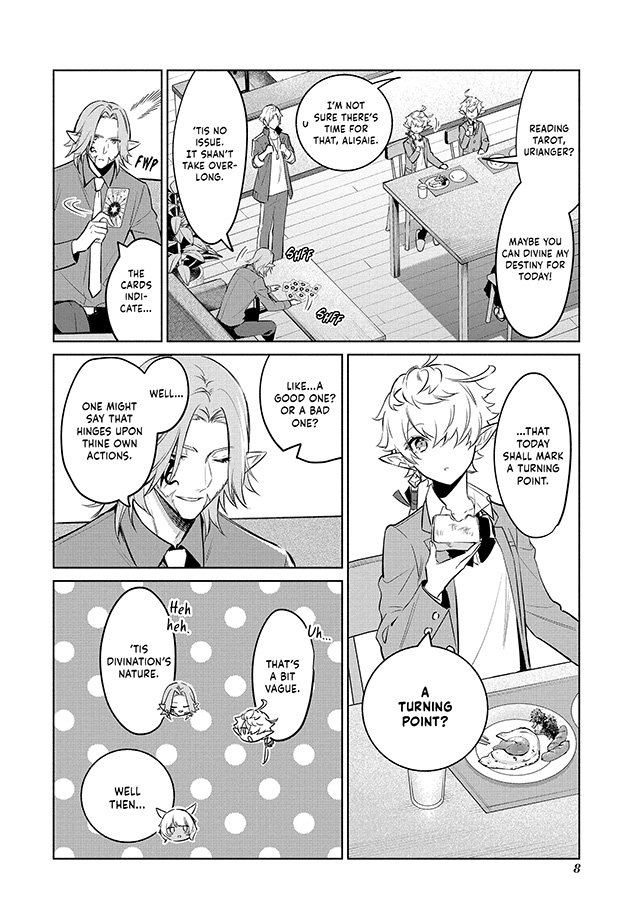 Read the rest on Manga UP!
https://global-api.manga-up.com/manga/225
About FINAL FANTASY XIV: Eorzea Academy
Title
FINAL FANTASY XIV: Eorzea Academy
Manga
Esora Amaichi
Editorial Supervision: The FINAL FANTASY XIV Operations Team
Copyright
© SQUARE ENIX CO., LTD ©Esora Amaichi
App Download URL
https://global.manga-up.com/
The print and ebook edition of FINAL FANTASY XIV: Eorzea Academy is also available for preorder now!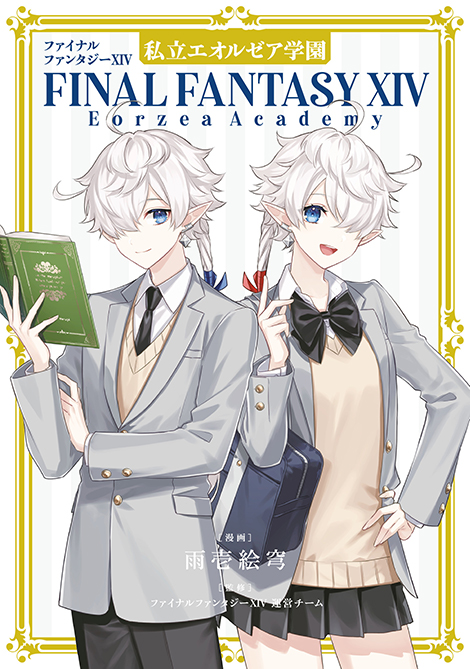 | | |
| --- | --- |
| Release Date | September 19, 2023 |
| Price | Print: $14.99 / Ebook: $9.99 |
| Category | Manga |
| Format | Trade Paperback |
| Trim Size | 5-3/4" x 8-1/4" |
| Page Count | 192 |
| Age Rating | Teen |
| Genres | Fantasy, Game Tie-In, Comedy, School Life |
Availability will vary depending on your region, so please check your favorite retailers.
About FINAL FANTASY XIV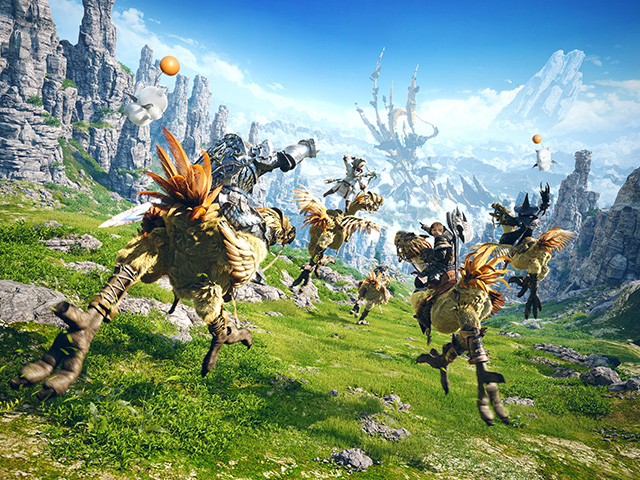 With more than 27 million total registered players, there has never been a better time for newcomers to begin their adventures in the critically acclaimed FINAL FANTASY XIV Online saga. The expanded Free Trial now includes all content from A Realm Reborn and the Heavensward expansion (and updates through Patch 3.56), as well as an additional playable race (Au Ra), and three additional playable jobs (Dark Knight, Astrologian, and Machinist). Free Trial players can enjoy hundreds of hours of award-winning gameplay and story experiences equivalent to two full FINAL FANTASY titles, without limit on playtime. More information is available here: http://sqex.to/FFXIVFreeTrial