We'd like to thank everyone who voted for their favorite moogle sibling in the latest poll celebrating the release of FINAL FANTASY XII THE ZODIAC AGE for Nintendo Switch™ and Xbox One!
The sibling with the most votes was the eldest brother, Montblanc!
As promised, here is an original illustration of Montblanc by Mr. Ryoma Ito!
Comment from Ryoma Ito
Thank you for all your votes and comments. I was thrilled! I see Montblanc came in first, probably because of all the hard work he does in the Clan Hall of FINAL FANTASY XII THE ZODIAC AGE.
I made him the focus of the illustration, but since the others received a lot of votes too, I've included them to liven the piece and showcase their brother. I hope you like it!
Even now, I have opportunities (like FINAL FANTASY TRADING CARD GAME) to draw the six siblings, so if you ever see them anywhere, please give them your support. Thank you!
(Among all the fantastic comments, some mentioned Dive II Hunt: The Adventures of Sorbet, making me feel both nostalgic and delighted. I'm very grateful!)
----------
We'd also like to share some of your comments!
Most significant moogle! Gives you missions and is super helpful :)
Because he runs Clan Centurio, which shows that no matter how big or small you are, you can do anything your heart desires.

FINAL FANTASY TACTICS ADVANCE

was one of my first FINAL FANTASY games. Montblanc holds a special place in my heart. He's a great pal.
Hunts were fun, and it was all thanks to the clan's lovable leader!
Leader of the clan that helped me defeat Yiazmat.
Mr. Ryoma Ito's illustration is available as wallpaper on the FF Portal App!
Now you can take Montblanc with you wherever you go!
Wallpaper: Original Illustration "Montblanc"
Valid Until: 7.31.2019 (GMT)
Download the FF Portal App here!
---
FINAL FANTASY XII THE ZODIAC AGE will be released this week on April 30 for Nintendo Switch™ and Xbox One! (Learn more about FINAL FANTASY XII THE ZODIAC AGE)
To celebrate, our poll will be based on the six moogle siblings from FINAL FANTASY XII!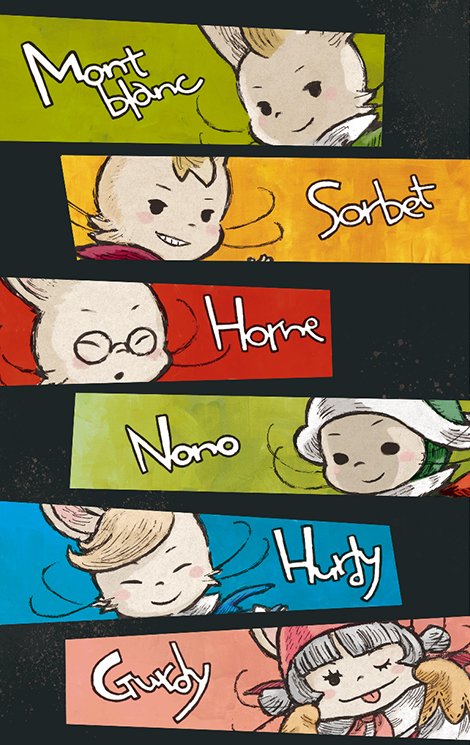 The moogle with the most votes will be available as wallpaper from the FF Portal App, illustrated by none other than the original character designer, Mr. Ryoma Ito!
Entry #1: Montblanc

A cool character and eldest of six, Montblanc leads the Elite Mark hunting group Clan Centurio. He founded the clan in an effort to gather warriors who can defeat Yiazmat, the monster who killed the siblings' master.
"Our clan has a very strict entrance examination. We should begin yours at once... And, you pass."
Entry #2: Sorbet

Sorbet is the second eldest brother and operates the west gate Moogling post, a device that teleports customers to destinations around Rabanastre. Recognizable by his yellow outfit and hat, this clumsy moogle often causes trouble for himself and others.
"And, well, I tripped...and how I tripped! I dropped treat and key both."
Entry #3: Horne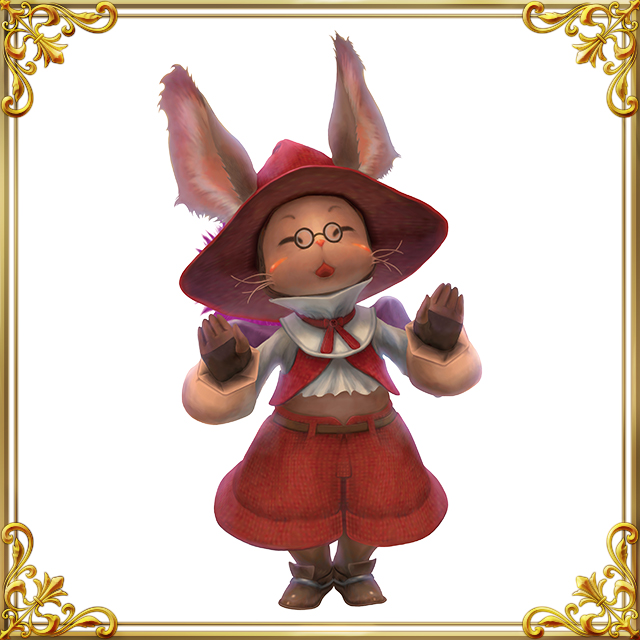 The third eldest brother, Horne, wears a distinctive red outfit and operates the south gate Moogling post. His scrunched eyes and glasses atop his nose are quite charming.
"Welcome to the Moogling, kupo."
Entry #4: Nono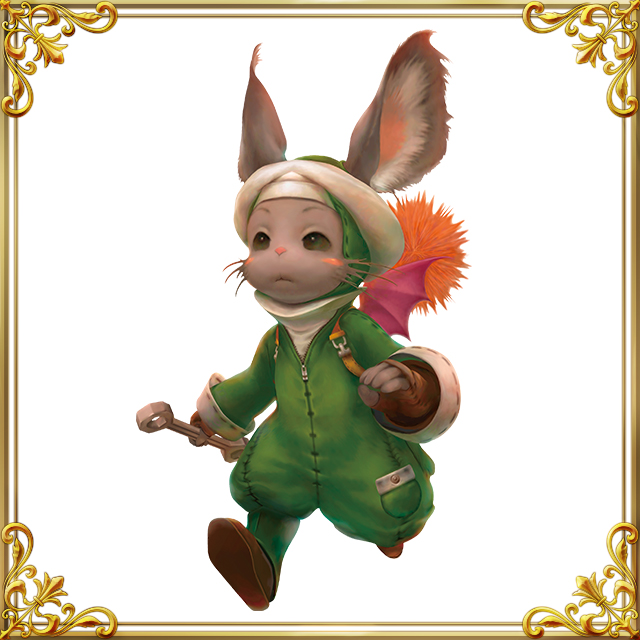 Nono is the fourth eldest brother and head mechanic of Balthier's ship, the Strahl, a vessel he maintains with other moogle mechanics. Dressed in green workwear, he's often seen with a wrench in hand.
"The repairs on the Strahl are complete, kupo! You can leave whenever you want from the aerodrome!"
Entry #5: Hurdy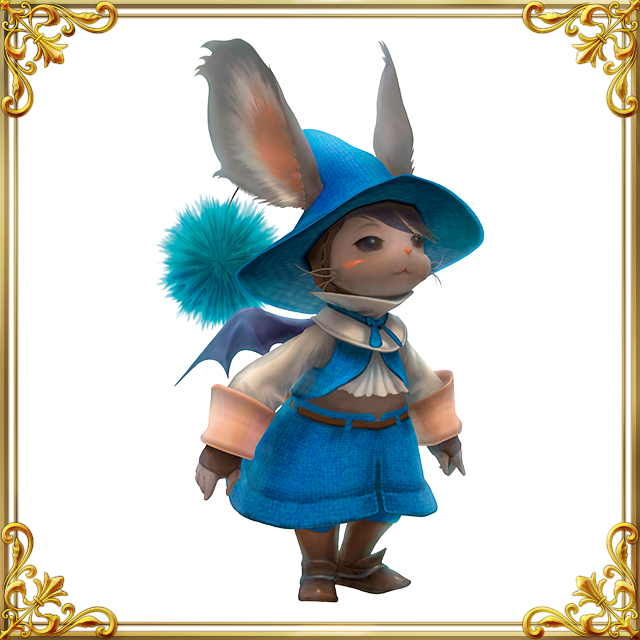 With sharp eyes and a blue uniform, Hurdy is the fifth eldest brother and operates the east gate Moogling post. His twin sister, Gurdy, runs chocobo stables where she rents them out as mounts.
"We'd all gone our separate ways, hoping to find someone who could defeat Yiazmat. It's been lonely work at times, kupo."
Entry #6: Gurdy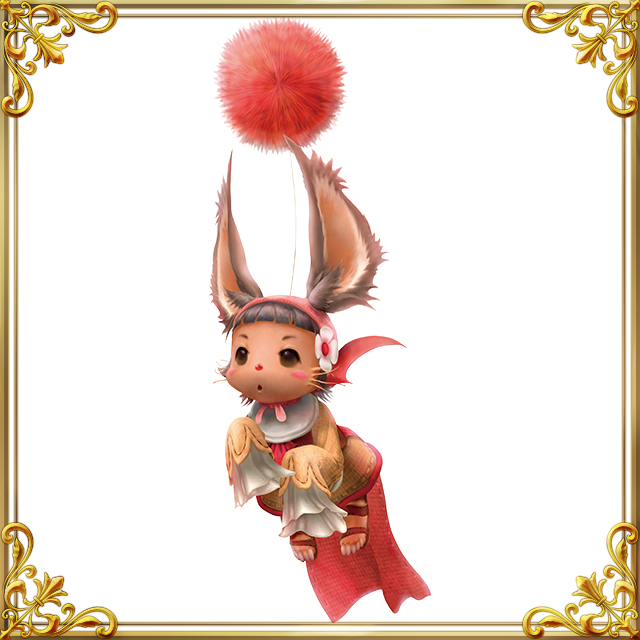 Hurdy's twin sister and lone female sibling, Gurdy flies around using her wings. She decides to put her chocobo farming training to use and opens a chocobo rental service.
"They're called chocobos. If a swift mount is what you want, you come talk to me, kupo!"
Did the Moogling posts save you time? Were you a regular chocobo renter? Perhaps the clan helped you out, or you were in dire need of an airship mechanic. Whatever the reason, please vote for your favorite moogle, and let us know why!
Poll Duration:
Apr. 25–May 1, 2019, 23:59 (PDT)
Cast your vote from the FF Portal App!
Download the FF Portal App here!