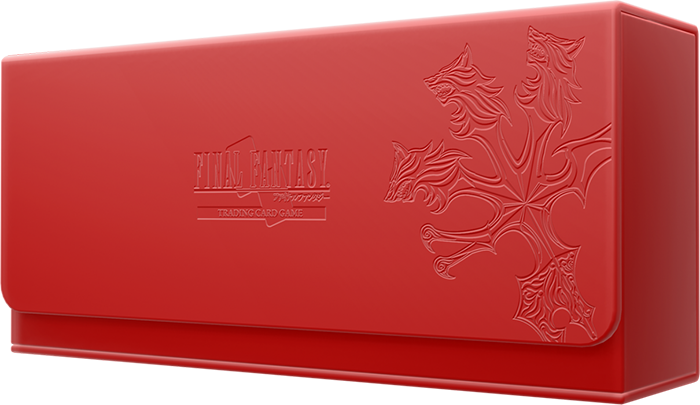 The Square Enix store has secured a limited number of units of this Cerberus themed FFTCG Triple Deck Case for sale! This Premium FINAL FANTASY Trading Card Game Triple Deck Box comes in a deep red to evoke the cloak of Vincent Valentine from FINAL FANTASY VII, with the Cerberus keychain from Vincent's iconic gun engraved into the cover alongside the FFTCG logo.
Each Deck Box also comes with three exclusive FFTCG Premium Full Art Promo cards:
Vincent [PR-002]
Vincent [PR-079/2-077L]
Vincent [PR-080/11-135S]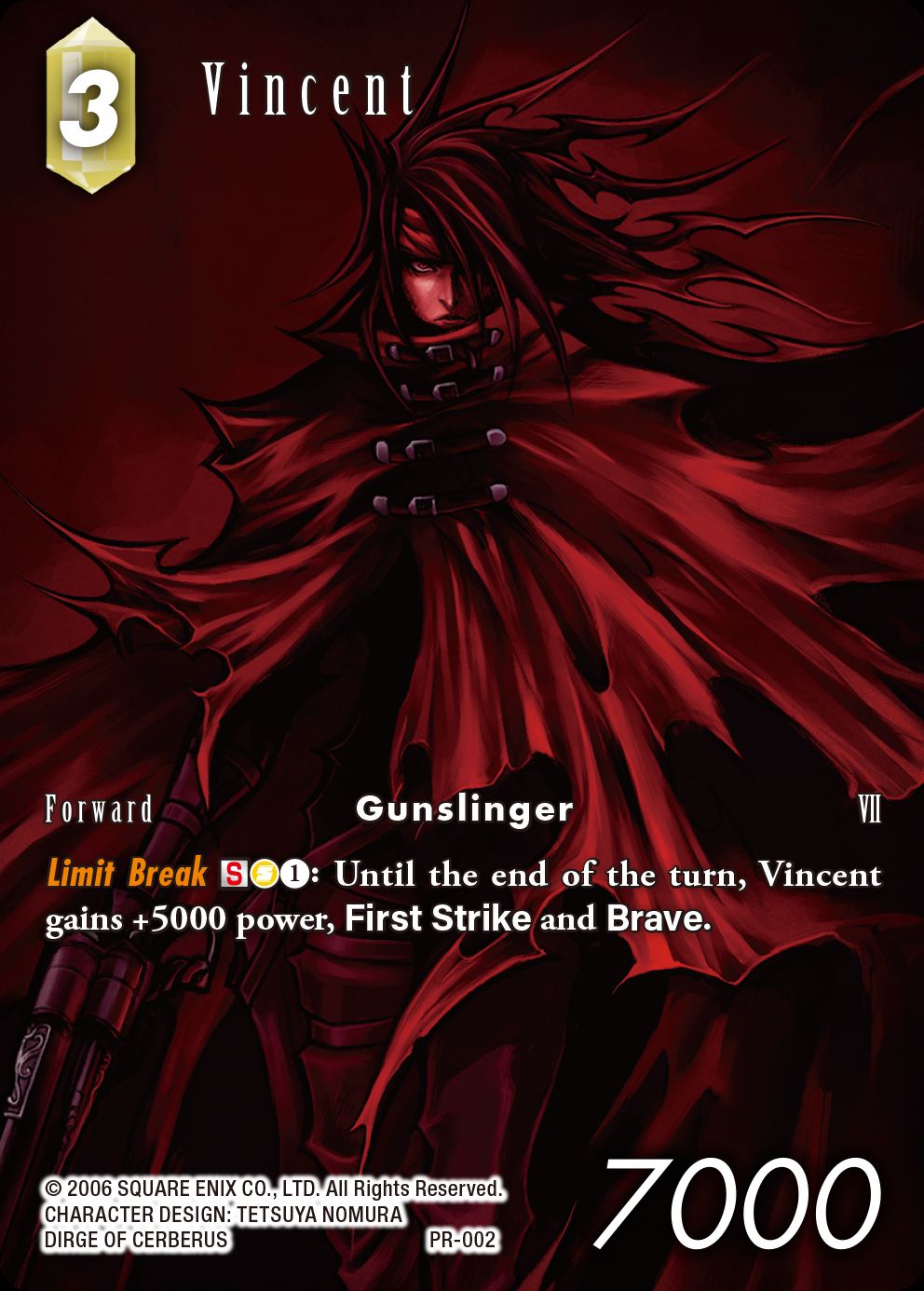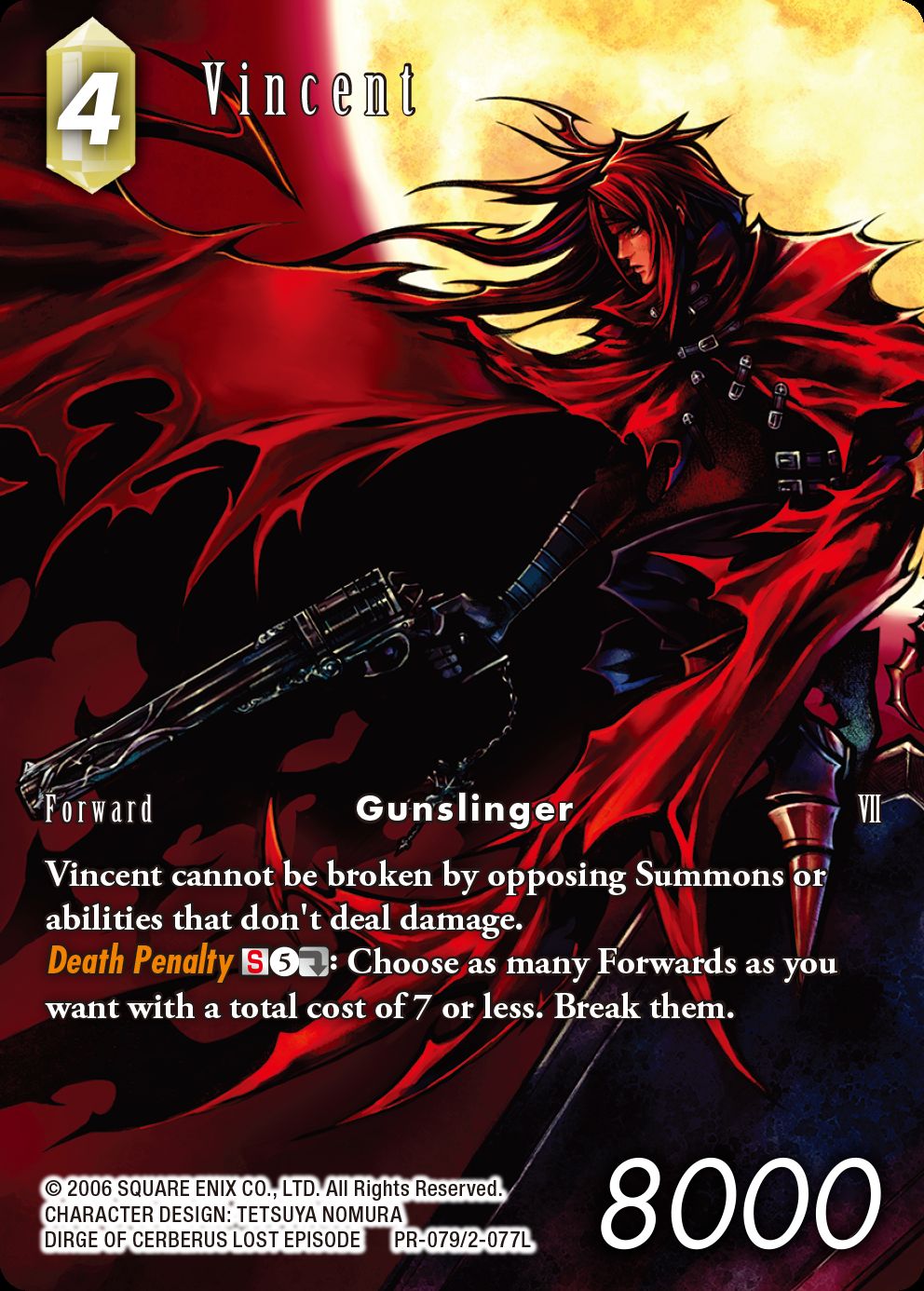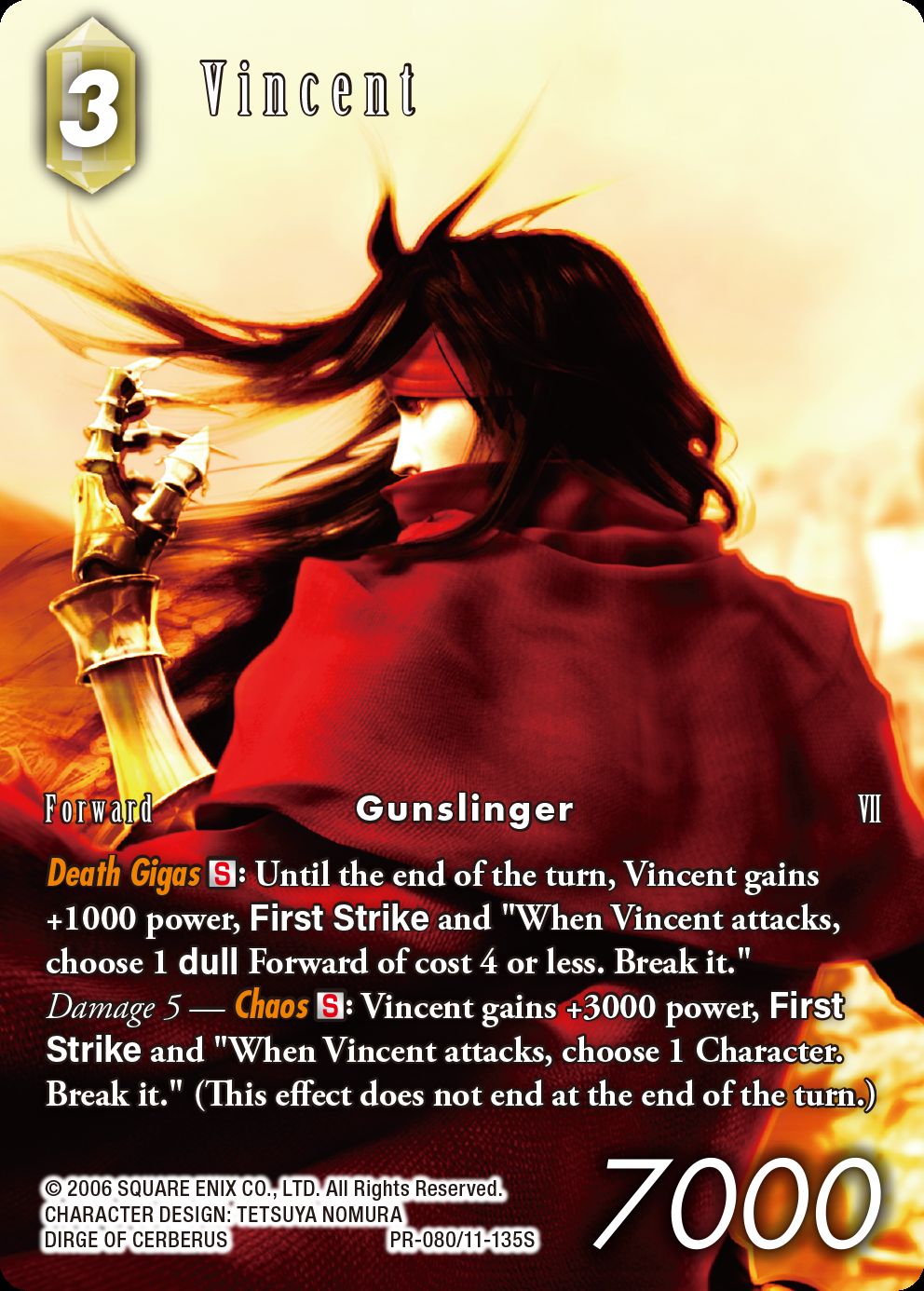 Quantities are limited, so collectors will want to get their hands on it now before they're gone.
Details (NA)
Product Size: Approx. W 9.21" x D 4.3" x H 2.6"
SRP: $44.99
Release: November 2020 (tentative)
Details (EU)
SRP: €37.99
*Release date tentative
* Product image may be subject to change from actual product.
* Shipment may take longer if the parcel contains an import product and faces delays due to customs and duties.
* Also, please be aware of potential release date changes which shall be updated on the website.