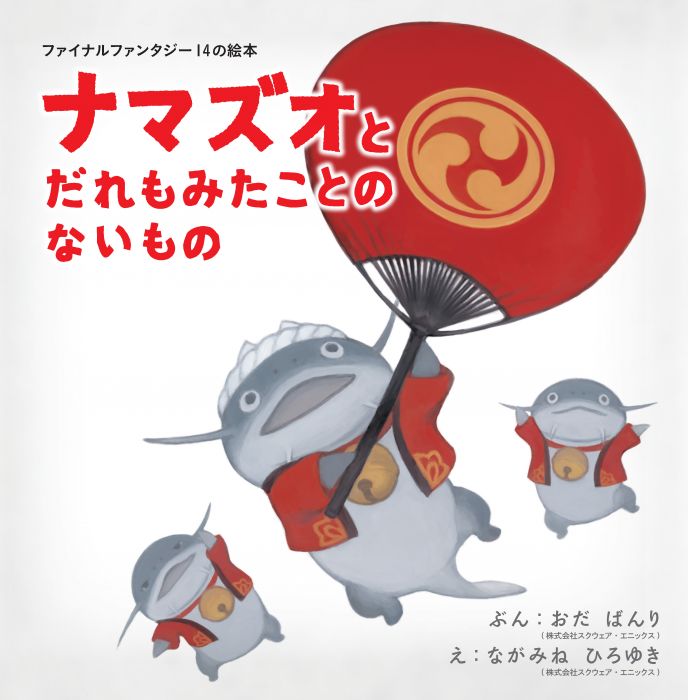 A whimsical, heartwarming little picture book for FINAL FANTASY XIV fans young and old!
When their river starts running dry, the catfish-like Namazu set out on a quest to make it rain. A wise otter tells them that in order to succeed, they need to find a "thing that no one has ever seen." How will they find something they can't see? And if they find it, how will they know?!
Created by the FINAL FANTASY XIV development team, written by lead story designer Banri Oda, and illustrated by concept artist Hiroyuki Nagamine, this adorable tale will delight readers of all ages.
More info about the book in the below link:
https://sqex.to/CnsU1
Language: English
Page Count: 24
Trim Size: 6-3/4" x 6-3/4"
Details (NA)
SRP: $14.99
Release Date: July 26, 2022
Details (EU)
SRP: €12.99
Release Date: July 26, 2022
* Shipments may take longer to arrive if they contain an import product and may face delays due to customs and duties.
* Potential release date changes will be updated on the website.
* Cover art is not final.