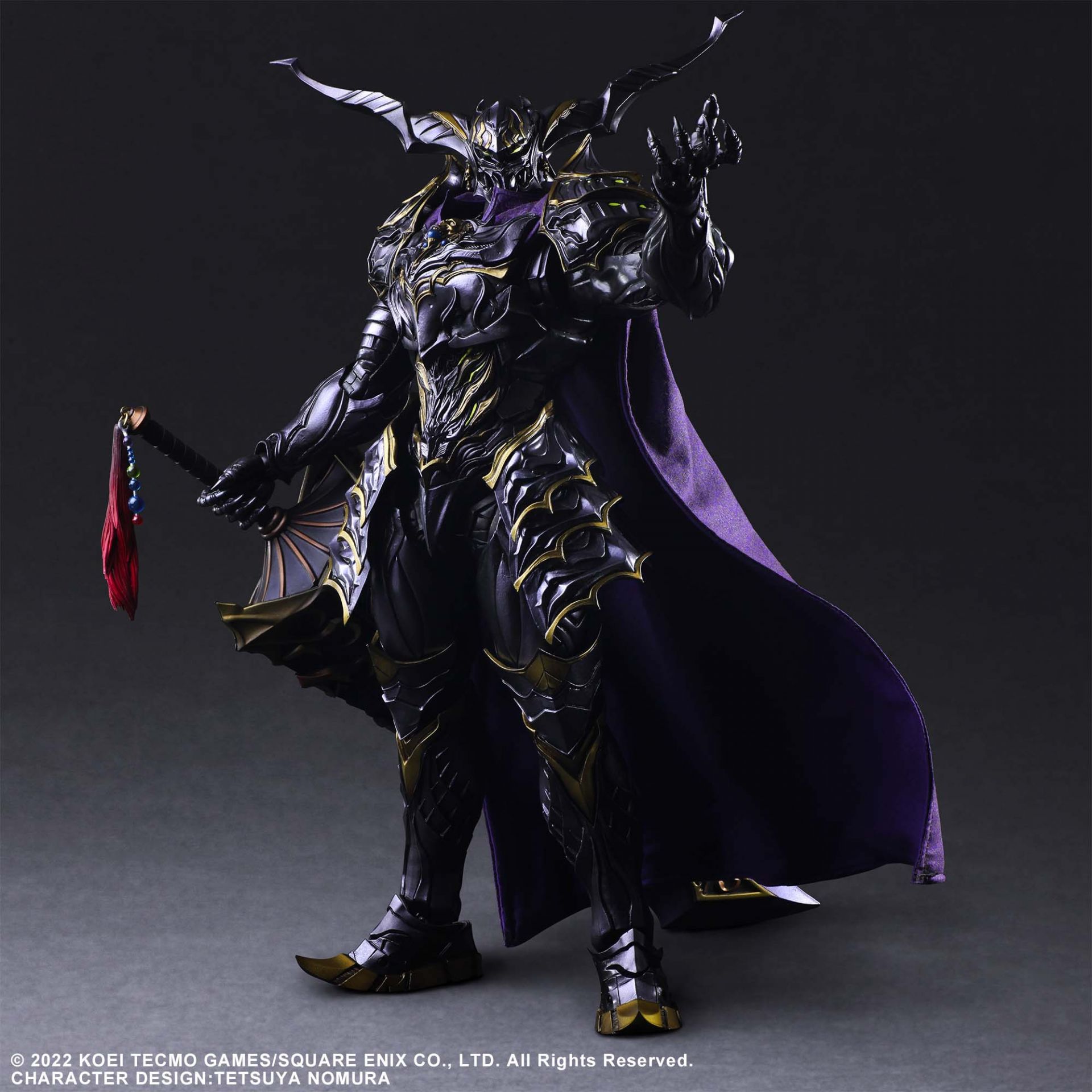 Garland from STRANGER OF PARADISE FINAL FANTASY ORIGIN comes to the PLAY ARTS KAI line!
Wrapped entirely in deep black armor and a fearsome helmet, this figure is an ominous yet dignified portrayal of the character. Each detail was given great intention, from the delicate design elements seen throughout the armor, to the surface of his large sword. The fabric cloak includes wires, allowing for dynamic posing. The shoulders and waist make use of a dedicated joint structure, enabling smooth articulation even with his complex form. Included are an enormous sword— as tall as the figure itself— heightening Garland's imposing presence, as well as expressive hands that allow you to recreate poses from right out of the game.
Figure includes display stand.
*Throne not included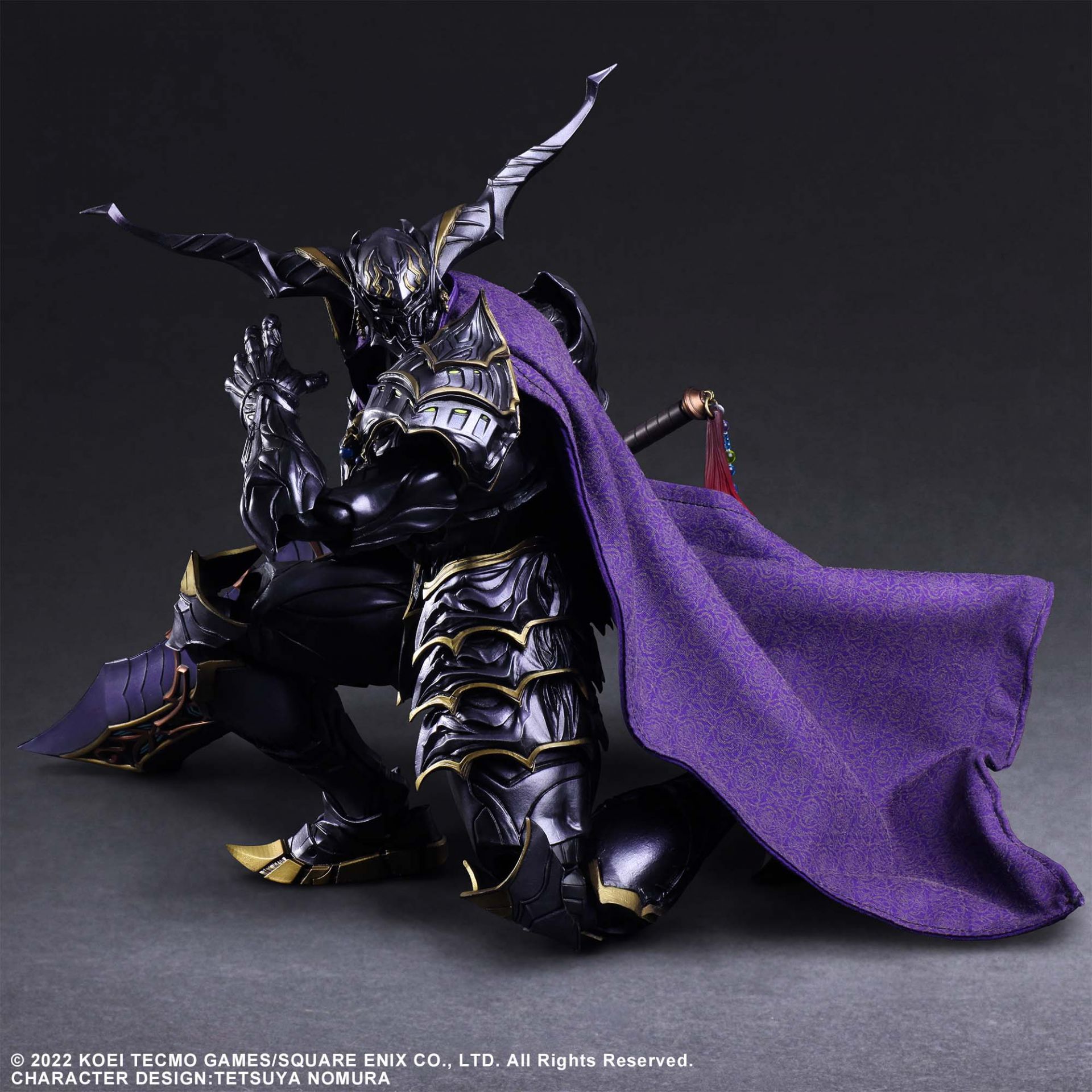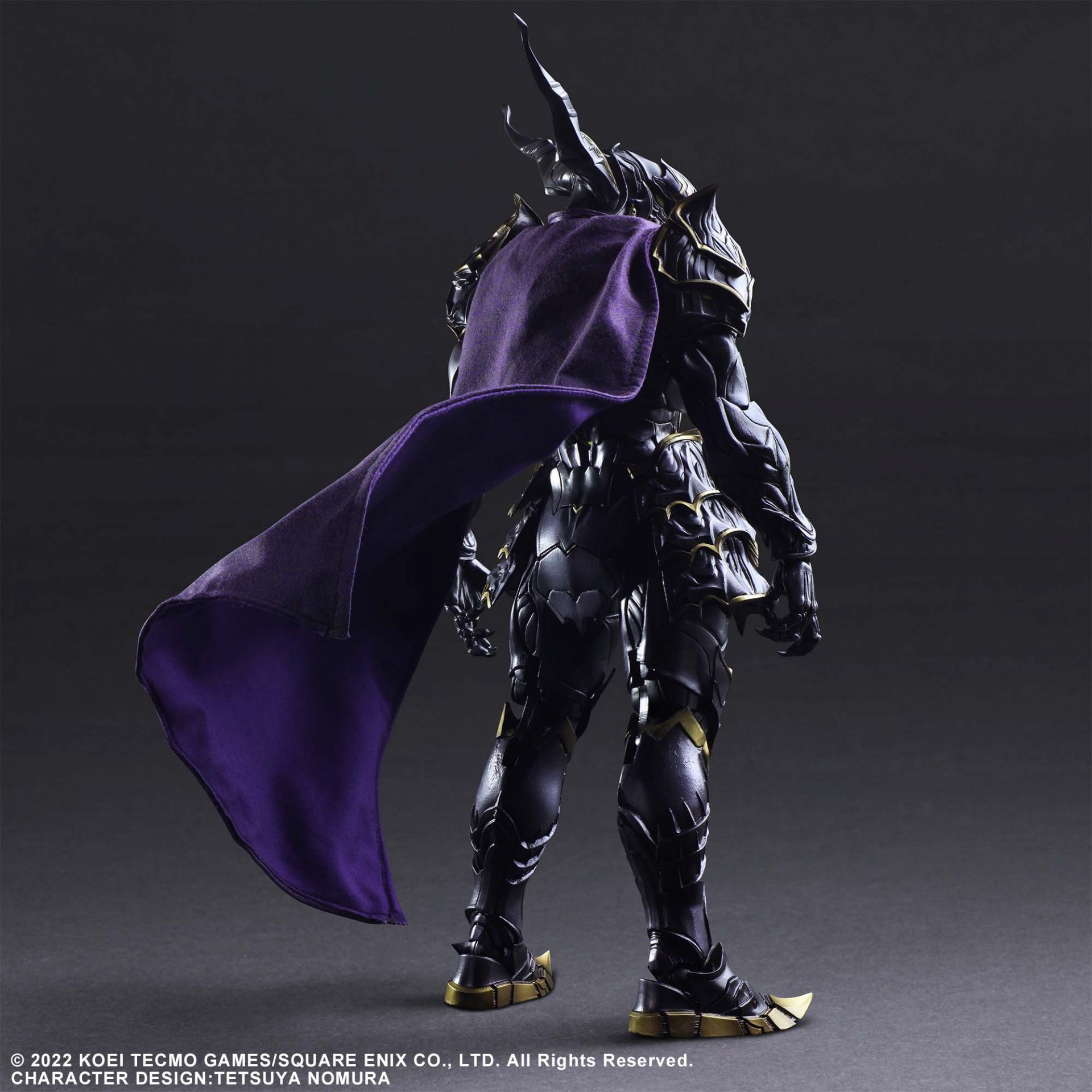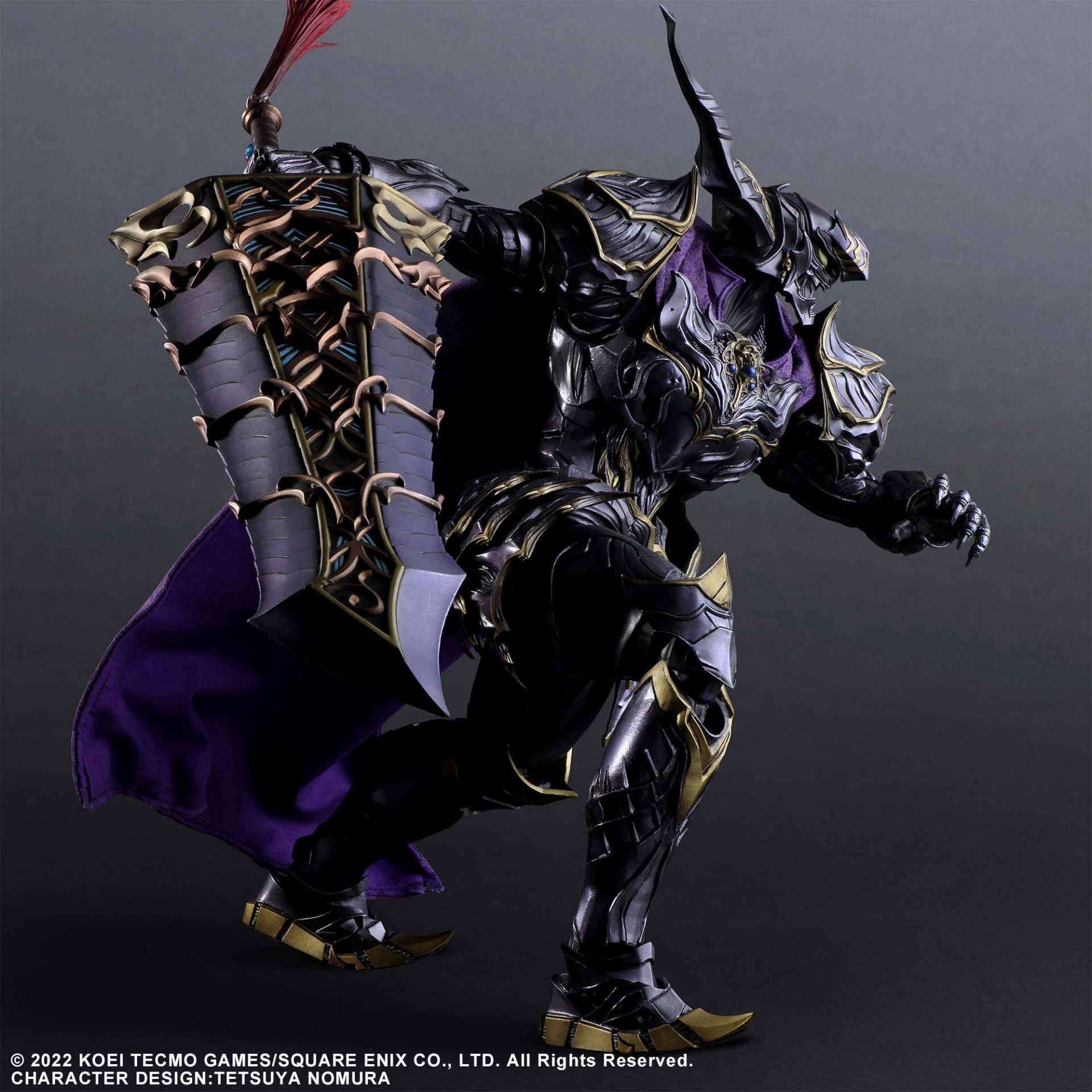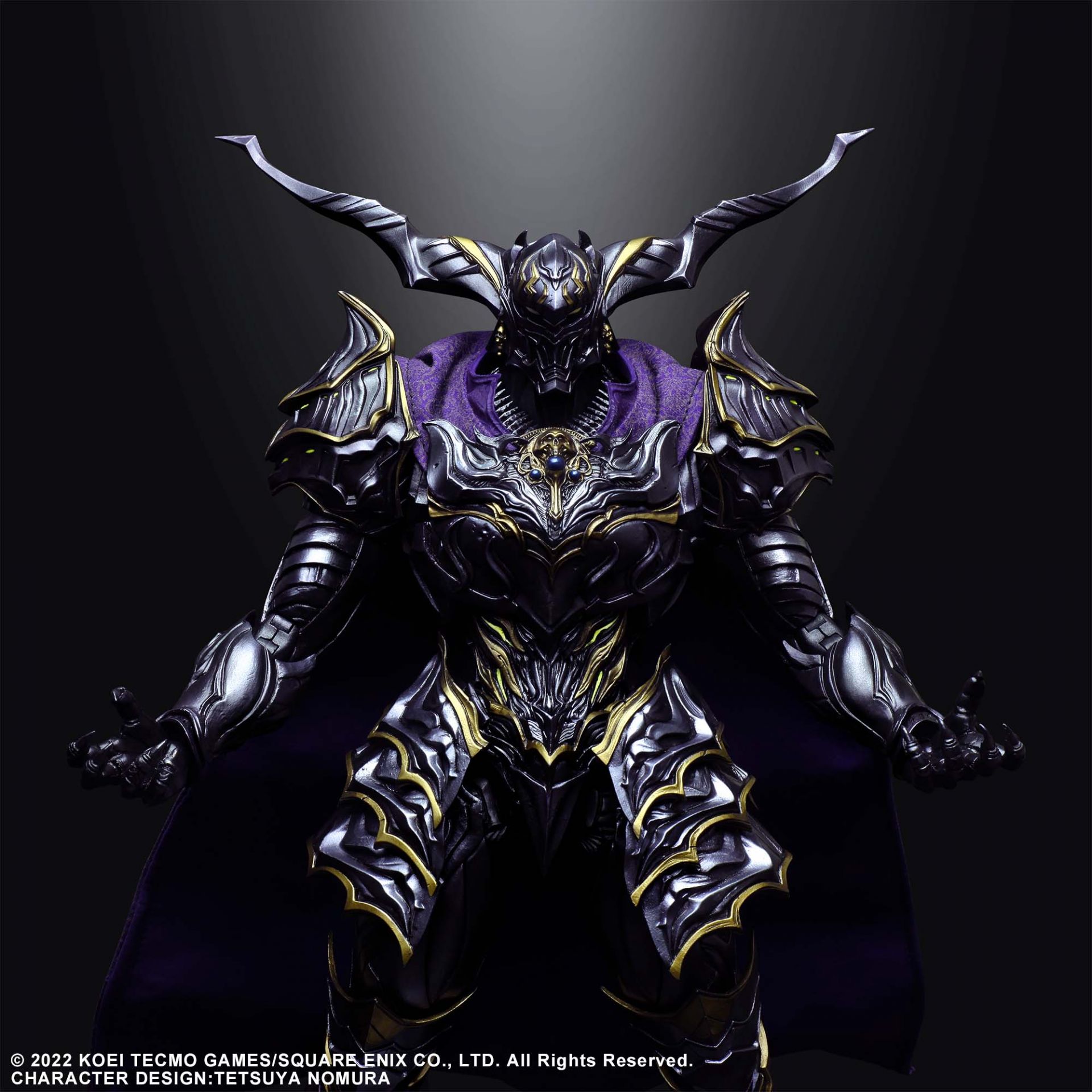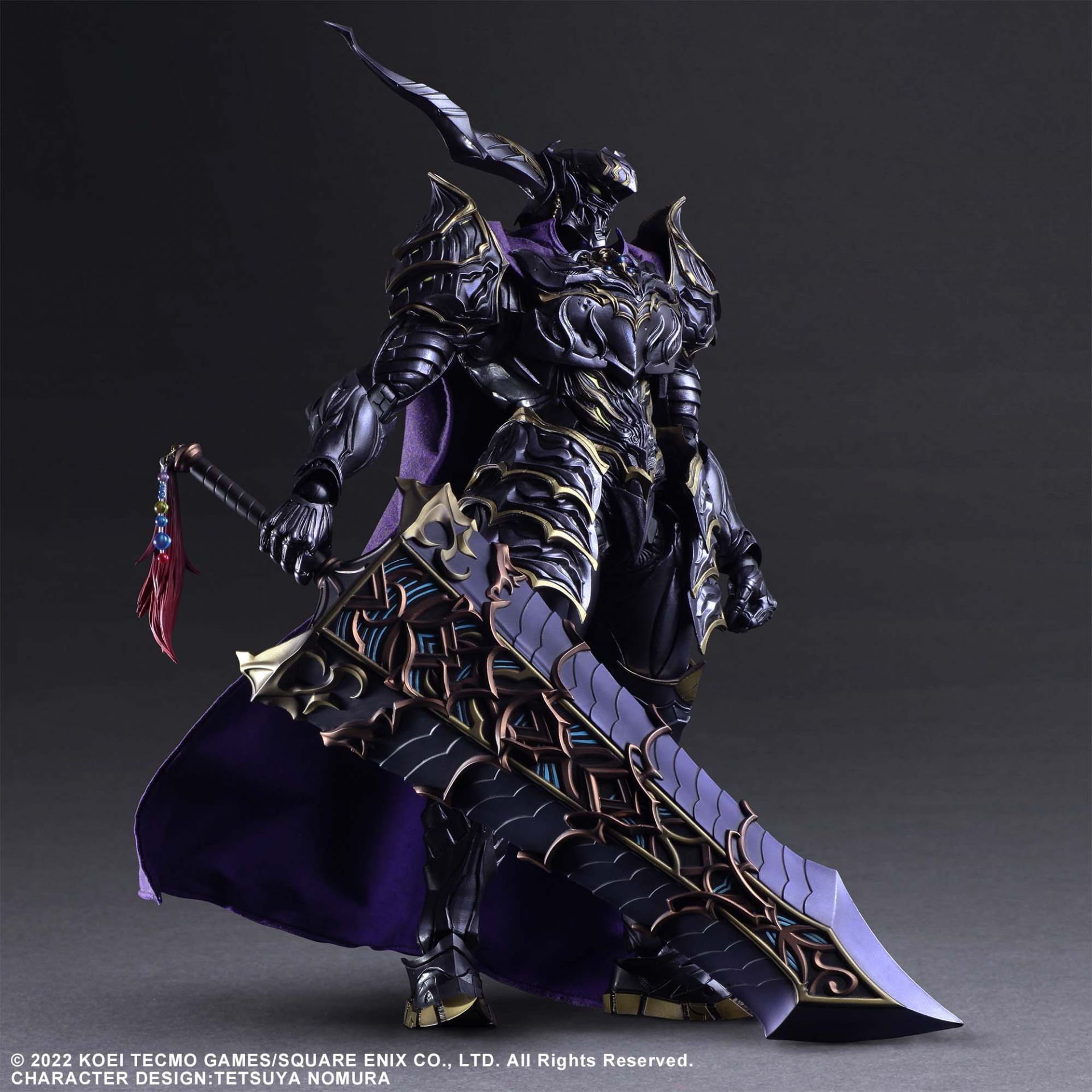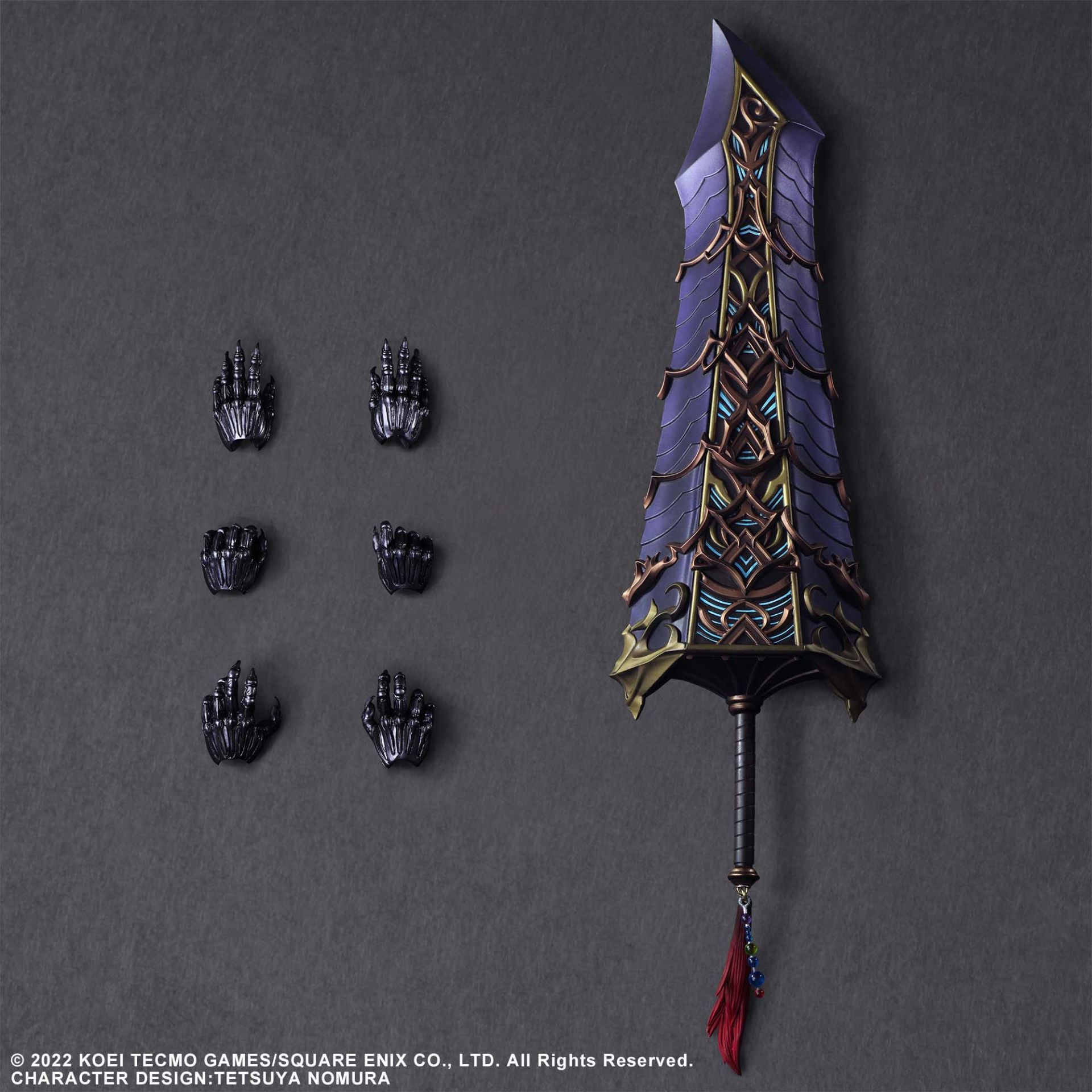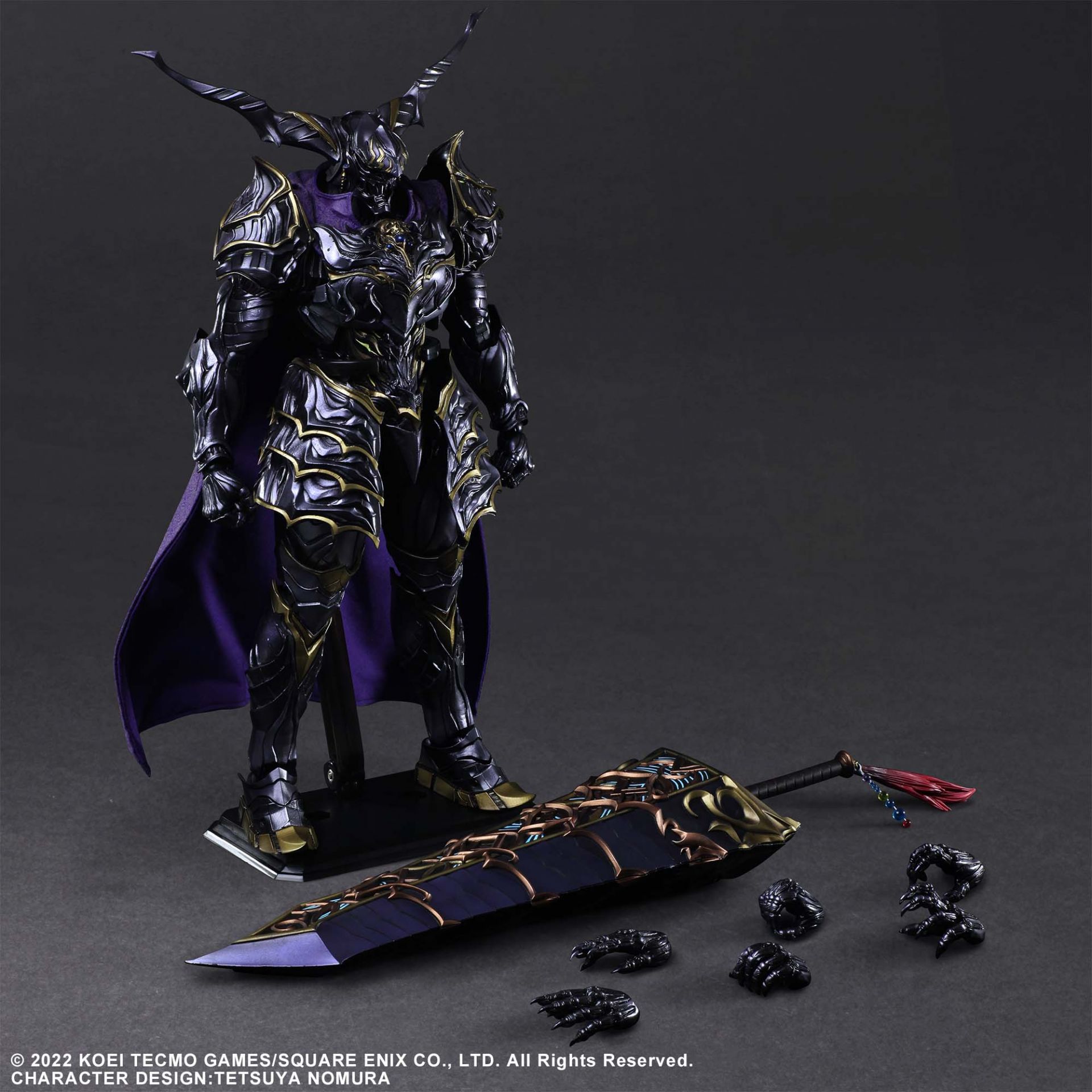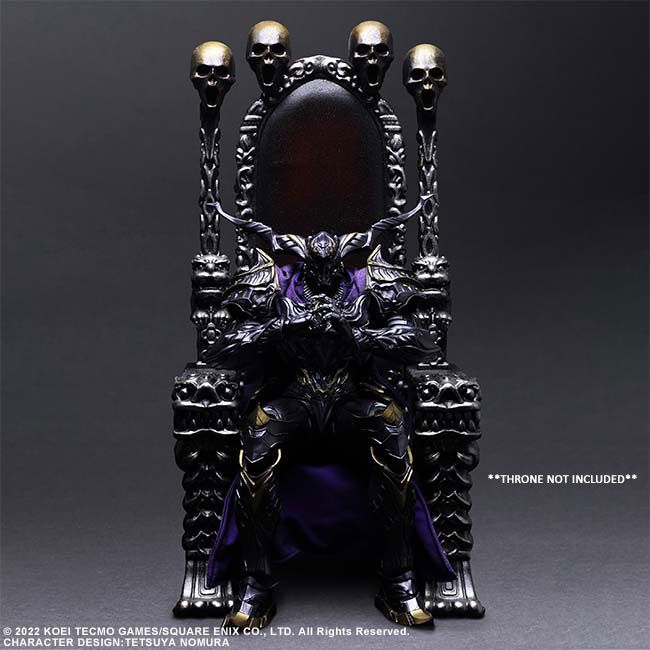 Details (NA)
Figure Size: W 6.10" x D 3.27" x H 12.99" tall
SRP: $239.99
Release Date: March 2023
Details (EU)
Size: W 155mm×D 83mm×H 330mm
Weight: 1003g
SRP: €249.99
Release Date: February 24, 2023
* Release date is approximate, any changes will be updated on the page.