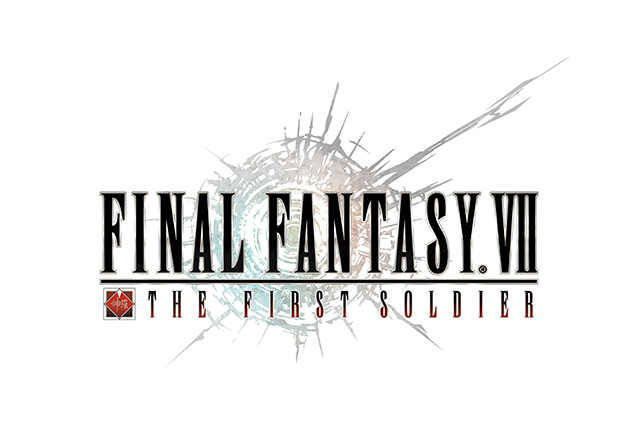 We are proud to announce that the seasonal "Egg Hunter" event kicked off in FINAL FANTASY VII THE FIRST SOLDIER on March 31st, 2022.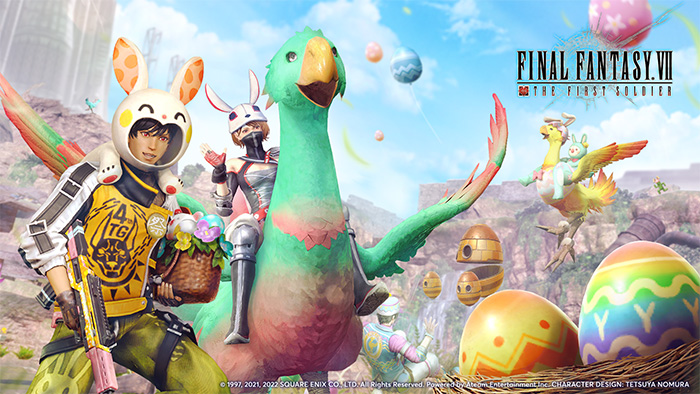 New Egg Hunter Event Under Way
The staff at the chocobo farm have prepared an event to celebrate all the hard-working SOLDIER candidates! Decorated eggs are hidden throughout the training field, and rewards such as skins and emotes decorated with bunnies and colorful eggs are granted to those that find them.
During the event, seasonal monsters such as a crafty cactuar with bunny ears will appear. Defeat them to earn special materia, which can be used to complete challenges and earn more rewards.
Availability:
Until 4/26/2022 01:59 UTC
Event Trailer: https://www.youtube.com/watch?v=MAMOGjxjX78
Jump on a Chocobo and Hunt for Eggs!
Climb up on your chocobo and ride to special points where you can dig for eggs. As you approach, you'll be able to hear a sound and your chocobo will begin to react. Hit the button to dig and you might earn a reward such as an event-exclusive chocobo egg.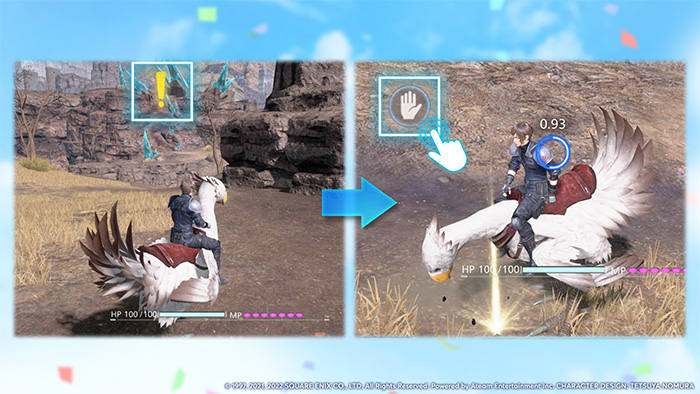 Hatch Your Event-Exclusive Eggs!
Take your newly gotten treasure over to the chocobo farm and hatch them! The color of the hatched chocobo will match the color of the egg.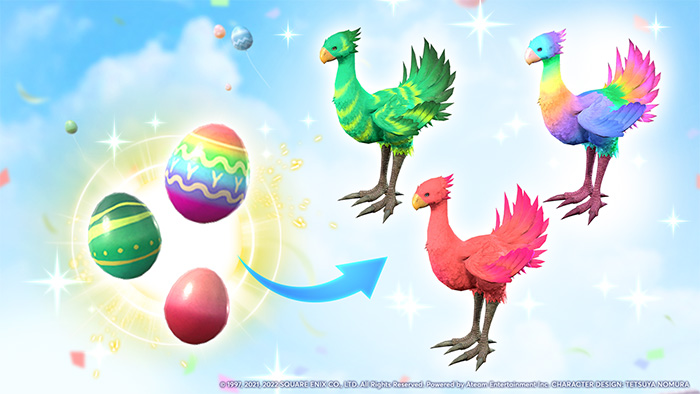 Defeat Event Monsters to Obtain Exclusive Materia!
When digging for eggs, you might encounter a grangalan or a cactuar with bunny ears instead. Defeat these special event monsters for the chance to obtain grangalan summon materia or cactuar mimic materia.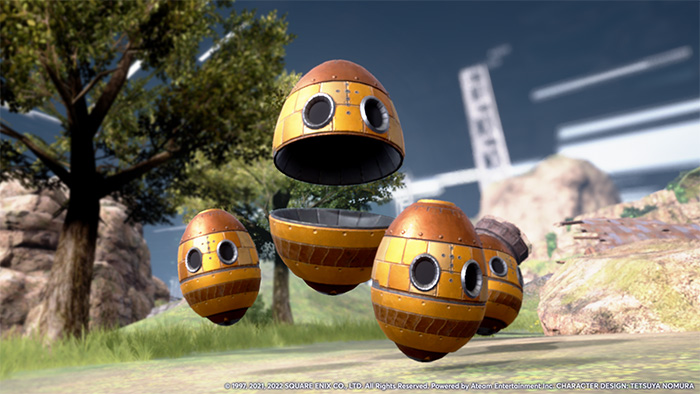 Grangalan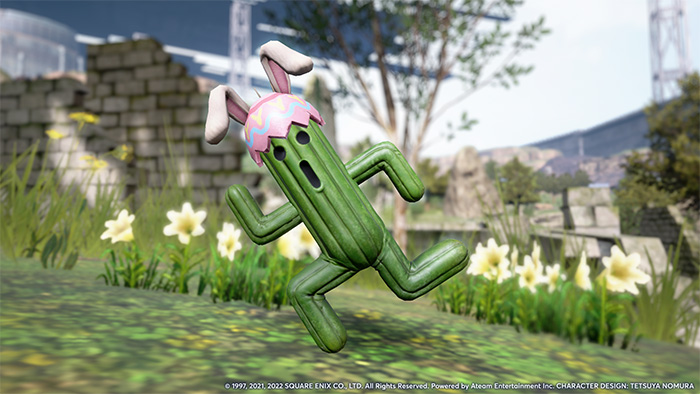 Cactuar (Bunny Ears)
Egg Hunter Challenges
Complete challenges that include tasks like hatching event-exclusive eggs to earn rewards such as exclusive skins and Special Shinra Pack Tickets.
Availability:
Until 4/26/2022 01:59 UTC
*Rewards can be viewed by tapping on the Egg Hunter tab on the Season Pass screen
Claim up to 60 Special Shinra Pack Tickets
Claim all the login bonuses for a total of 21 limited-time Special Shira Pack Tickets! Add that to the tickets obtainable by clearing challenges for a total of up to 60 tickets!
Availability:
Until 4/14/2022 01:59 UTC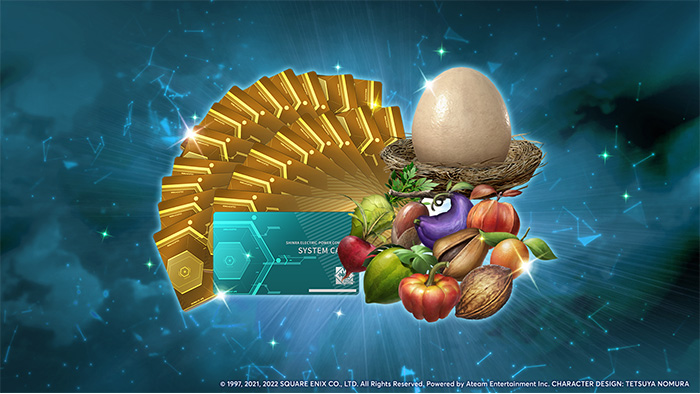 Egg Hunter Cactuar Skin Available in Special Shinra Packs
Celebrate the season in style with new skins available in Special Shinra Packs!
*Special Shinra Packs can be purchased with 150 Shinra Credits or 5 Special Shinra Pack Tickets.
Availability:
Until 4/26/2022 01:59 UTC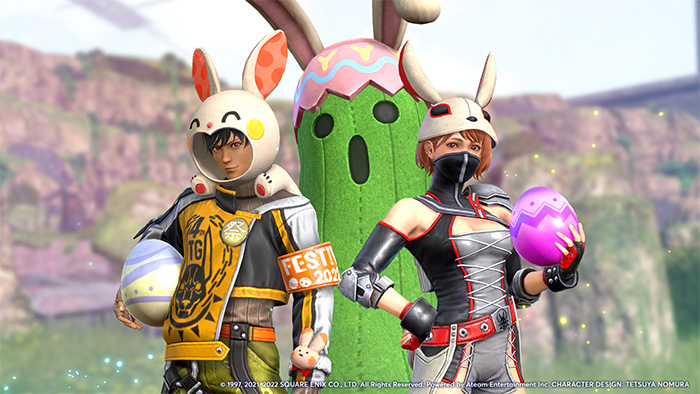 Event Shop
Check out the shop for a host of seasonal skins perfect for egg hunting!
Availability:
Until 4/14/2022 01:59 UTC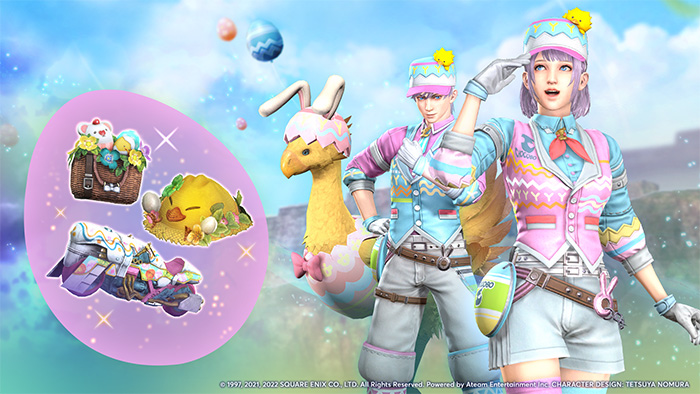 Season 2, "Dominate the Sky," is Under Way!
Bahamut serves as the theme for this season. In addition to the ability to fight the great beast itself, a new style, new materia, and other new content expand the gameplay options available to candidates on the training field.
Season 2 Trailer: https://www.youtube.com/watch?v=id_hMO9NImM
Season 2 Availability:
Until 6/2/2022
Future Updates
Updates on the development of the game will be posted on our official website, social media accounts, and Discord server.
FINAL FANTASY VII THE FIRST SOLDIER is now available as a free download with in-app purchases through the AppStore and Google Play.
About FINAL FANTASY VII THE FIRST SOLDIER
In FINAL FANTASY VII THE FIRST SOLDIER players will embark on an intense battle royale experience where they must fight to be the last SOLDIER standing. To do so, players will use magic and special abilities along with ranged and melee weapons to triumph on the battlefield. Players can choose between various styles, such as Warrior, Sorcerer, Ranger, Ninja or Monk, each of whom boast unique special abilities. In addition to other SOLDIER candidates, players must also contend with ferocious monsters who inhabit the outskirts of the city. By defeating them, players can gain experience needed to level up and unlock new weapons. Classic FINAL FANTASY elements abound in the game, such as rideable chocobos, powerful espers, including Ifrit, to summon and materia, which enables players to cast devastating spells. Players can customize their characters' outfits and accessories, obtain various weapon and vehicle skins, emotes and more to create their own unique SOLDIER.