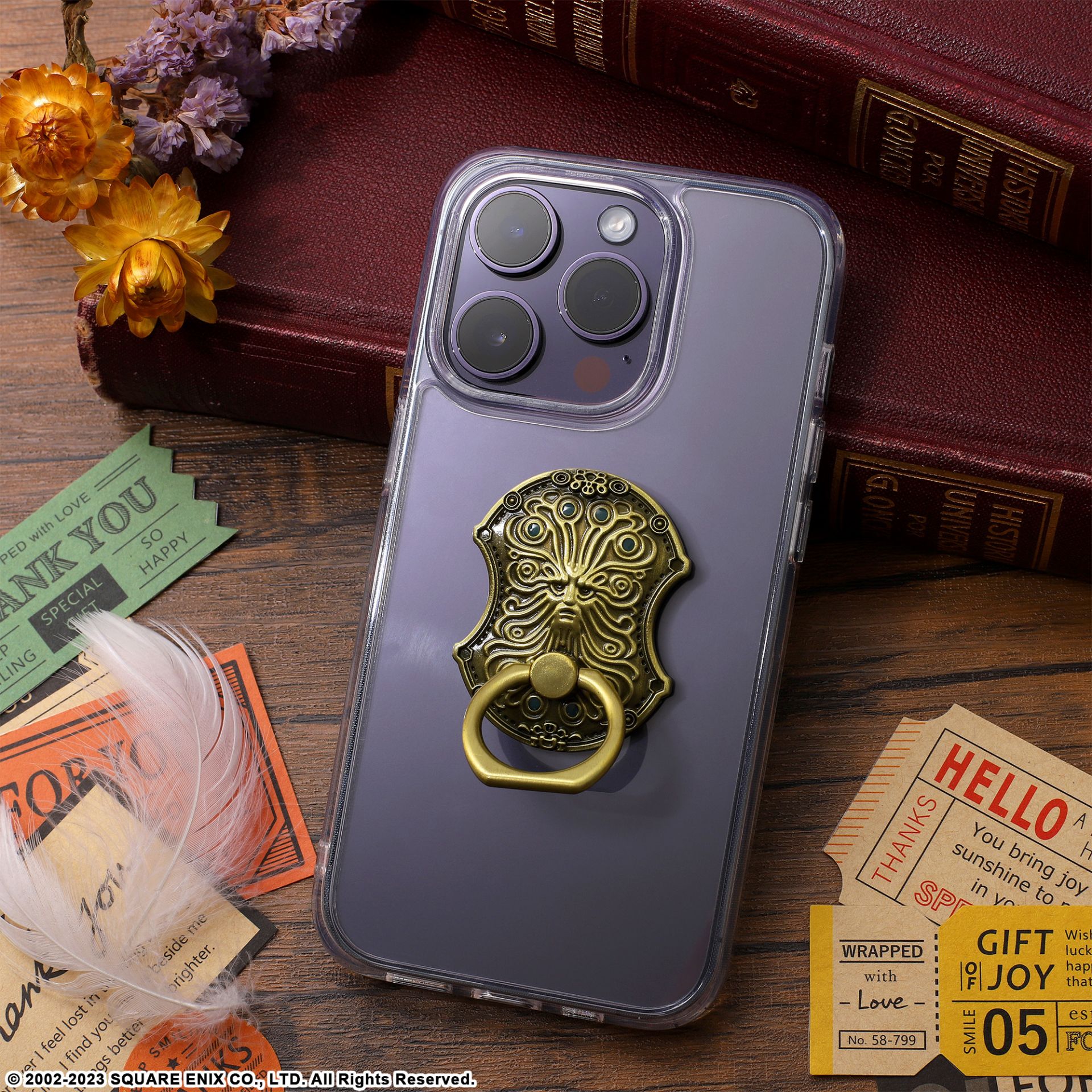 We are pleased to present a smartphone ring fashioned in the likeness of the Aegis relic shield from FINAL FANTASY XI!
The claims that the smartphone ring may also shield a certain percentage of incoming magic damage are unverified, but you can rest assured it will make holding your device much easier.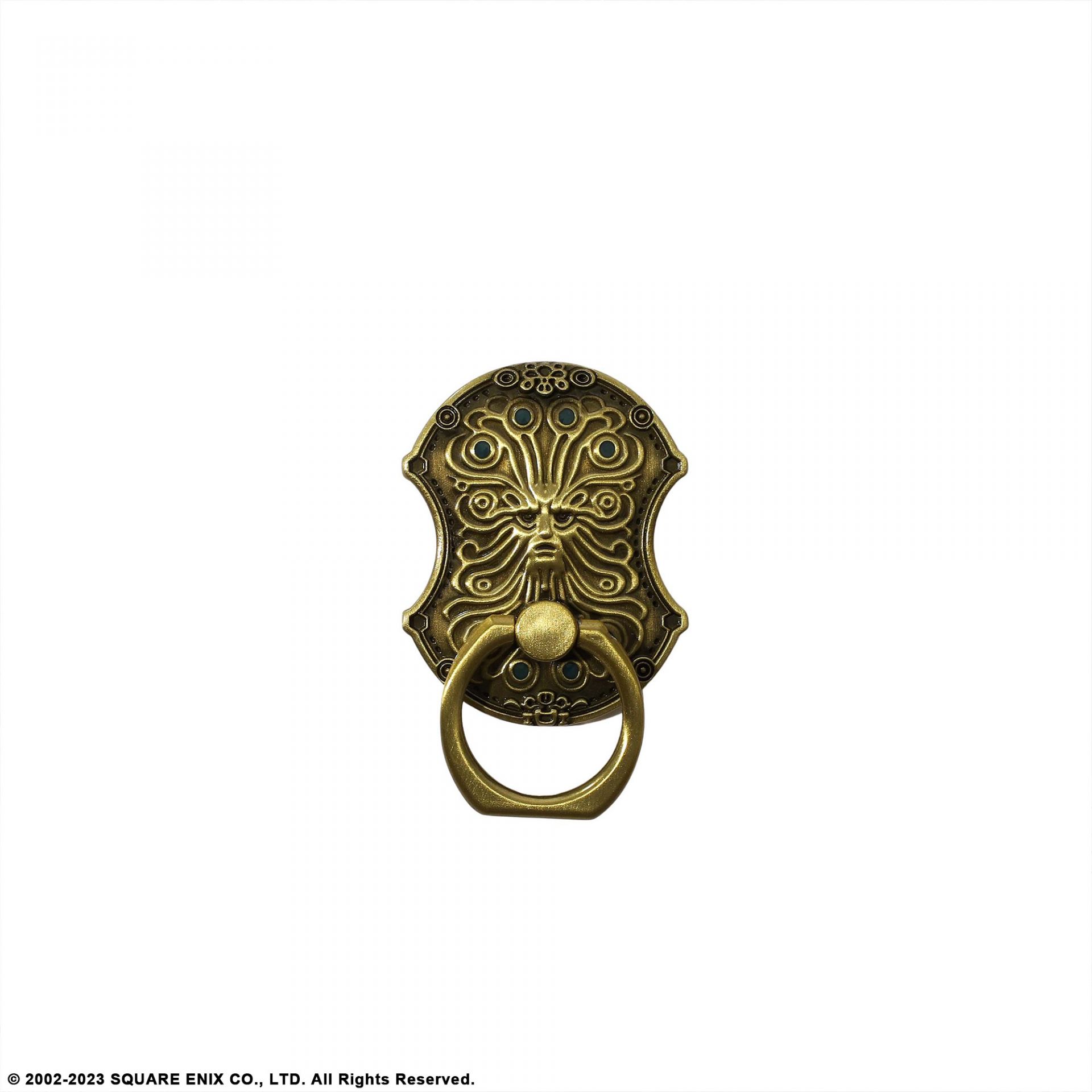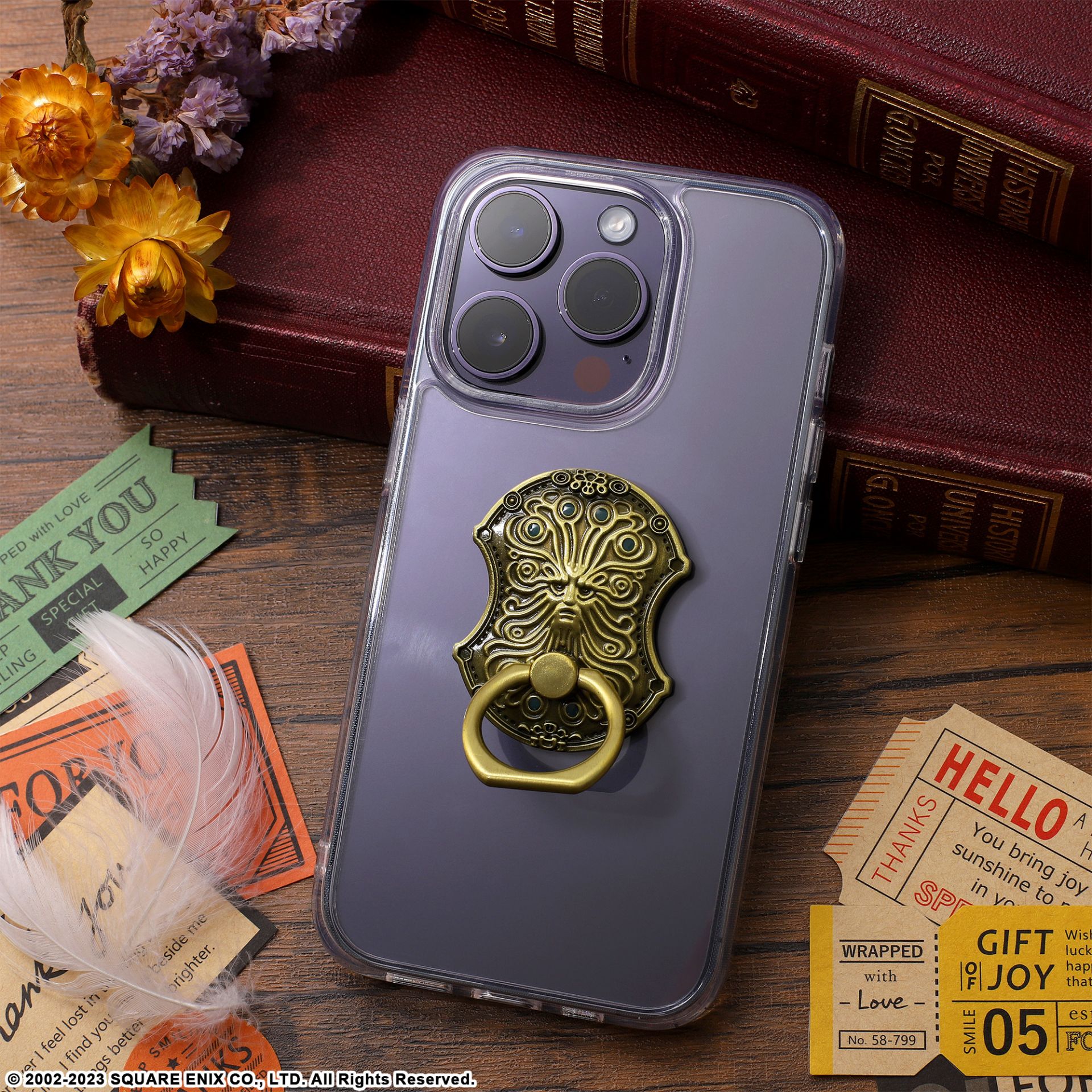 Attachable smartphone ring for improved & drop-free grip
Doubles as a kickstand for hands-free usage on tables
Compatible with smartphones with flat & non-textured backs
Phone Grip Rotates and swivels for personalized comfort and versatility
Material: zinc alloy, epoxy resin
Item Size: H 1.93" x W 1.10" x D 0.04"
Details (NA)
SRP: $23.99
Release Date: September 2023
* Release date is approximate, any changes will be updated on the page.