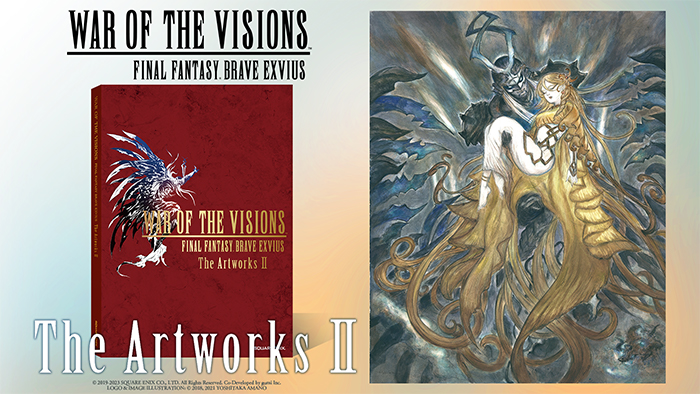 Preorders have begun for volume two of the official art book documenting the journey so far in WAR OF THE VISIONS FINAL FANTASY BRAVE EXVIUS! Preorder from the SQUARE ENIX e-STORE!
With the conclusion of Part 2 of the main story, we've produced a limited-edition second volume of artwork so that global players can get an even more in-depth look at the game world. We also sold this art book in Japan, but the global edition is a little different. For example, it includes information about Global Original units, as well as interviews with the SQUARE ENIX art team responsible for WOTV concept art and a bonus video.
Last, but definitely not least, the book also includes a bonus poster featuring art by none other than long-time FINAL FANTASY artist Yoshitaka Amano.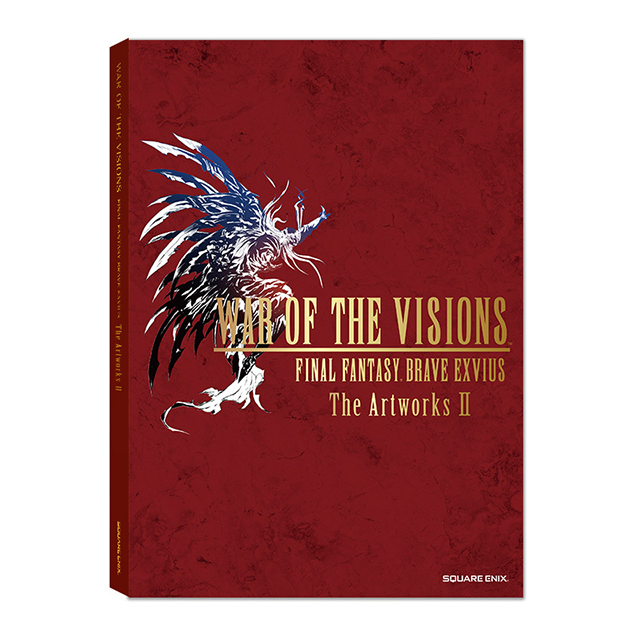 ■ Available Regions
US, Canada, Mexico, UK, and EU
■ Price
US - $49.99
EU - €59.99 (VAT included)
UK - £52.99 (VAT included)
■ Product Size
A4 size, approx. 21 cm x 29.7 cm (8.27" x 11.69")
■ Page Count
232 pages + poster
■ Shipping starts April 14 2023
Notes
● The contents and dates listed herein are subject to change without notice.