Today's release of Patch 4.36 marks the arrival of the FINAL FANTASY® XIV Online and Monster Hunter: World™ collaboration. This latest update brings the mighty flying wyvern, Rathalos, from Capcom's hit title to the world of FINAL FANTASY XIV. Players can challenge this fearsome foe in either Normal or Extreme difficulty for numerous in-game rewards.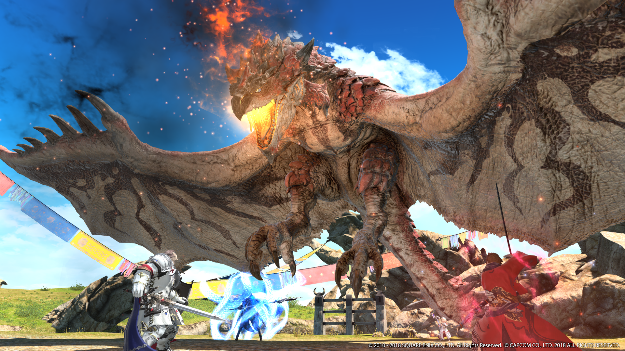 Level 70 FINAL FANTASY XIV Online players who have completed the "Stormblood" main scenario quest can immediately undertake "The New King of the Block" quest to face Rathalos in The Great Hunt trial—an eight-player battle that incorporates mechanics inspired by Monster Hunter: World. Those seeking a greater challenge can attempt The Great Hunt (Extreme), a four-player version of the trial that features additional hurdles to overcome.
Those who are able to best the ferocious beast can obtain a variety of Monster Hunter: World-themed rewards:
Rathalos Armor Set – Equipment inspired by Rathalos
New Minions – Poogie and Palico
New Mount – Ride Rathalos, the "King of the Skies," throughout Hydaelyn
New Furnishings – BBQ Spit
Patch 4.36 also introduces the next chapter in The Forbidden Land Eureka series: The Pagos Expedition. Players will now be able to explore an all-new area, further strengthen their Eureka weapons, and obtain additional rewards such as minions.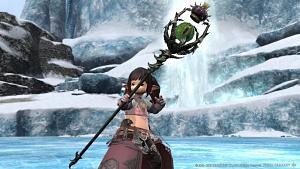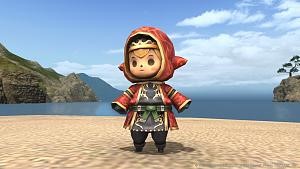 The FINAL FANTASY XIV Online Fan Festival tour will begin with the North American event on November 16-17, 2018. Players not attending the event are invited to tune into FINAL FANTASY XIV Fan Festival live stream, available for free on the official FINAL FANTASY XIV Online twitch channel. Additional details on the event are available on the Fan Festival 2018 in Las Vegas website: http://sqex.to/Lvj
All editions of FINAL FANTASY XIV Online, including the FINAL FANTASY XIV: Stormblood expansion, can be purchased through the Square Enix Online Store.
FINAL FANTASY XIV official website
FINAL FANTASY XIV official Facebook
FINAL FANTASY XIV official Youtube
FINAL FANTASY XIV official Twitter: @FF_XIV_EN
FINAL FANTASY XIV official Instagram: @ffxiv
For more information on Monster Hunter: World, visit: www.monsterhunterworld.com