Starting today, FINAL FANTASY Record Keeper collaborates with Octopath Traveler, the newest RPG from Square Enix, which was released worldwide on July 13, 2018.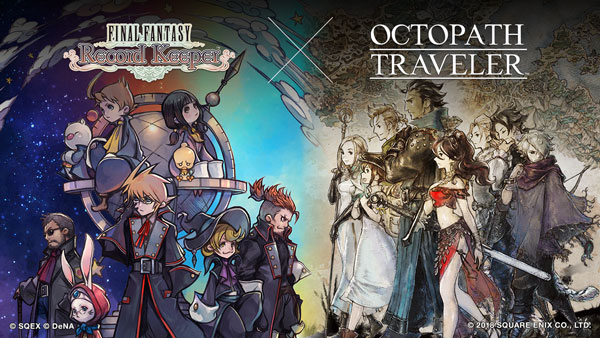 In the Octopath Traveler collaboration event Crossing Paths, two dungeons from Olberic's and Primrose's stories are featured. Take on memorable enemies and bosses from Octopath Traveler using a party of your favorite FF characters. When you log in, you can receive 3 Mythril and a collab-exclusive 5★ relic, Olberic's Sword, as collaboration presents. You can also claim the collab-exclusive 5★ accessory, Primrose's Necklace, as a dungeon reward.
What's more, when you clear Olberic's dungeon, you can receive the Music Record OCTOPATH TRAVELER - Main Theme, which you can listen to in the Music Hall.
Be sure to check out this collaboration event!
Event Duration
5:00 PM 9/12 PST (1:00 AM 9/13 UTC) to 4:59 PM 9/26 PST (12:59 AM 9/27 UTC)
FINAL FANTASY Record Keeper is available as a free download on the App Store for iPhone, iPad and iPod Touch and on Google Play for Android devices.