FINAL FANTASY® BRAVE EXVIUS®, heralds its latest collaboration event with the classic RPG VALKYRIE PROFILE®: LENNETH™, continuing its streak of delivering new and exciting content to all players. Starting today through November 8, 2018, players can experience the mystical world of VALKYRIE PROFILE: LENNETH for a limited time. During the collaboration period, also, VALKYRIE PROFILE: LENNETH is discounted to $15.99 on mobile platforms.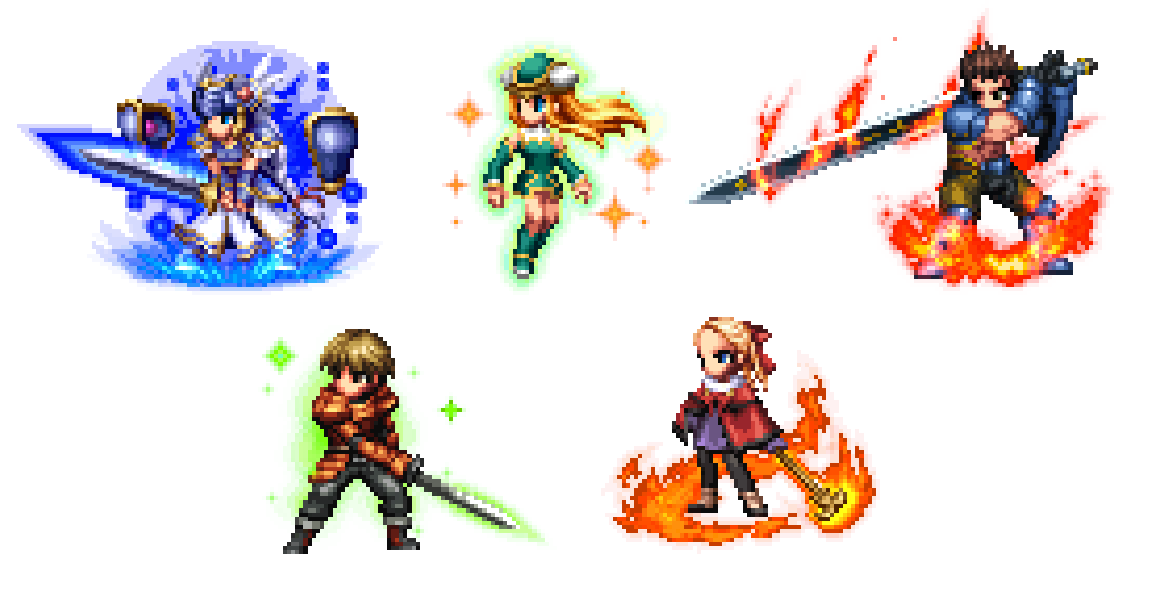 Lenneth, Freya, Arngrim, Lucian, and Jelanda
Beloved characters Lenneth, Freya, Arngrim, Lucian, and Jelanda are available through a featured summon to be added to players' collections. Adventurous players seeking treasure can challenge the formidable Barbarossa in the Lost City of Dipan raid event. From November 2 through November 8, 2018, the mysterious Tower of Lezard Valeth will be accessible to players seeking to test their mettle for additional rewards.
Further information on the collaboration can be found on the official FINAL FANTASY BRAVE EXVIUS Facebook page: https://www.facebook.com/ffbeen/.
FINAL FANTASY BRAVE EXVIUS is available now as a free-to-play app (with in-app purchases) through the App Store, Google Play and on the Amazon App Store.
This title is developed as a collaboration between SQUARE ENIX and gumi Inc. (developer of the hit title >Brave Frontier). The game is available in six languages: English, German, French, Spanish, Chinese (traditional) and Korean.
FINAL FANTASY BRAVE EXVIUS official site
FINAL FANTASY BRAVE EXVIUS Twitter