FINAL FANTASY VIII Remastered is here at last and a number of artists are celebrating the release with their own FFVIII creations!

Hiroyuki Asada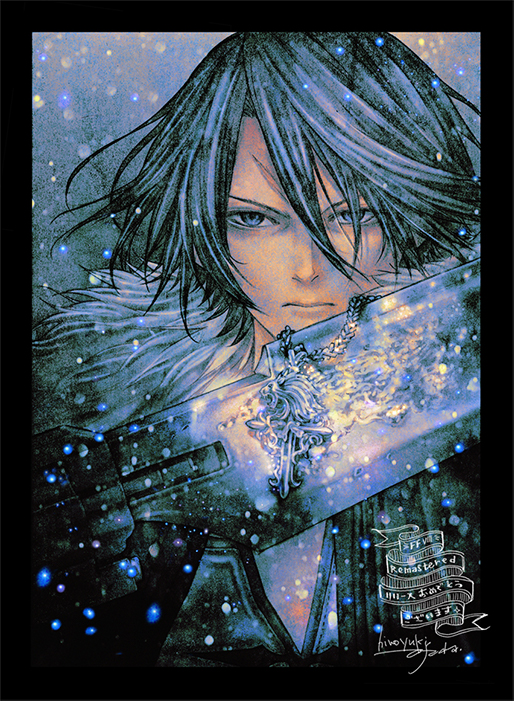 Manga artist Hiroyuki Asada, creator of I'll and Tegami Bachi, has drawn Squall in awe-inspiring detail. Just look at his gunblade and Griever necklace!
Toshiyuki Itahana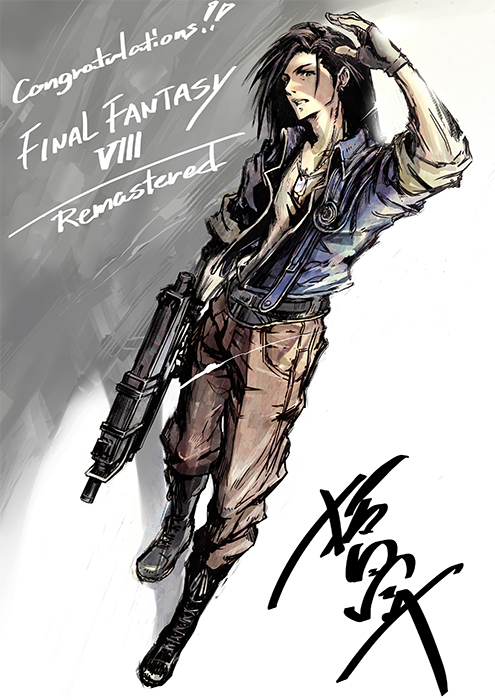 Toshiyuki Itahana, the character designer for FINAL FANTASY CRYSTAL CHRONICLES and the Chocobo's Mysterious Dungeon series, has drawn the gun-toting Laguna in his own unique style!
Yasuhisa Izumisawa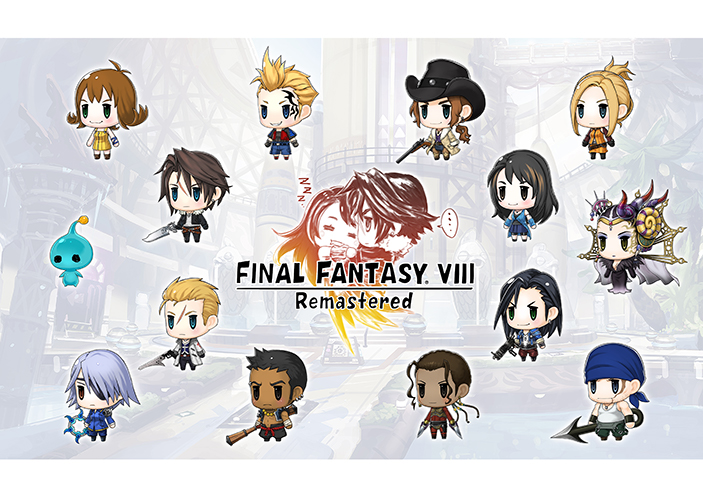 The cast of FFVIII has never looked cuter, thanks to Yasuhisa Izumisawa, character designer for WORLD OF FINAL FANTASY!
Gen Kobayashi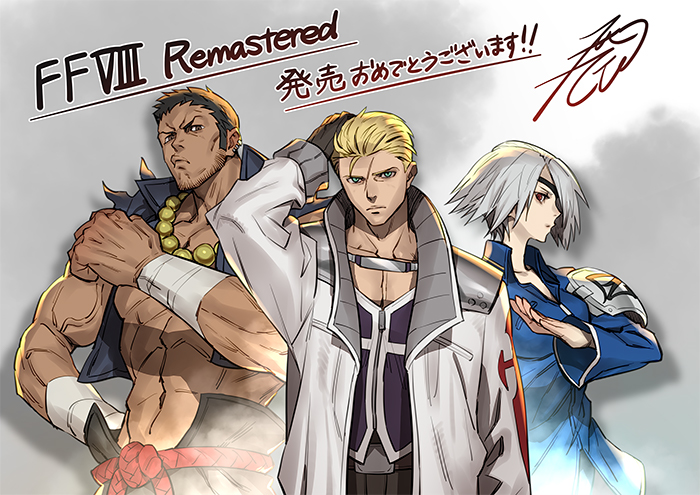 Gen Kobayashi, character designer for The World Ends with You, has made the Garden's Disciplinary Committee look tough as nails!
Yukihiro Kajimoto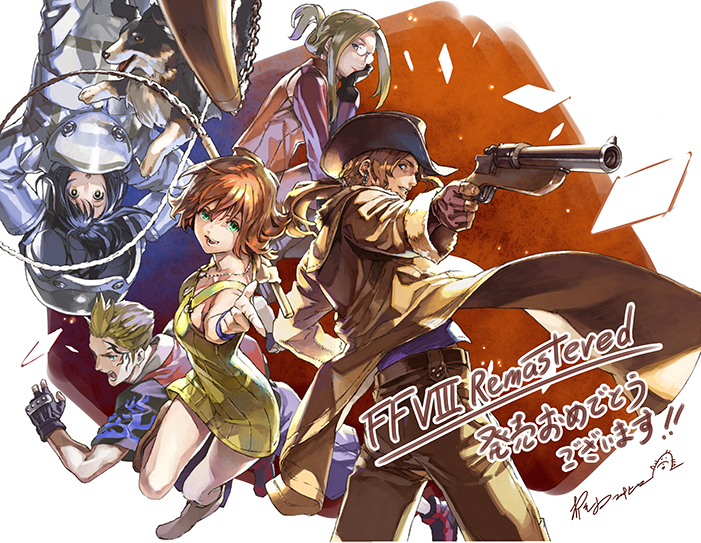 STAR OCEAN -anamnesis- character designer Yukihiro Kajimoto gives a dynamic twist to these classic characters!