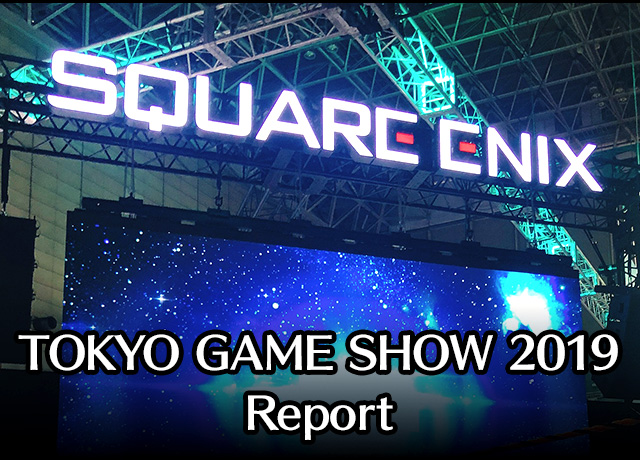 Here's the FINAL FANTASY Portal staff report on Tokyo Game Show 2019, held September 12–15 at Makuhari Messe.

We arrived on September 14, the first public day at TGS.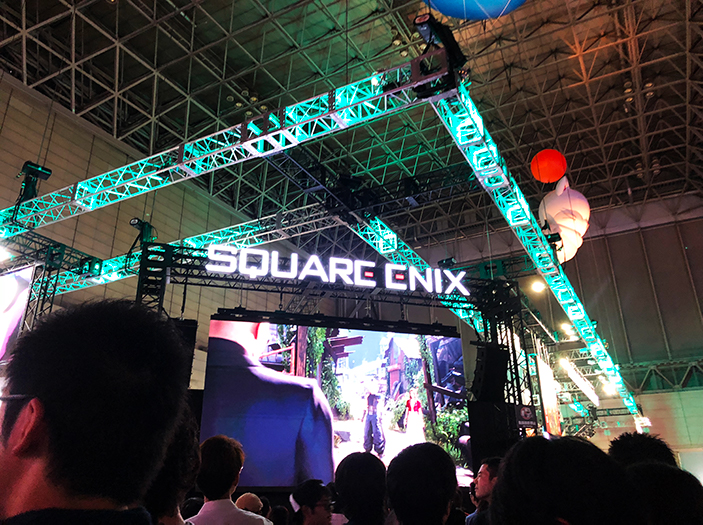 Pushing through the waves upon waves of people, we finally made it to the SQUARE ENIX booth!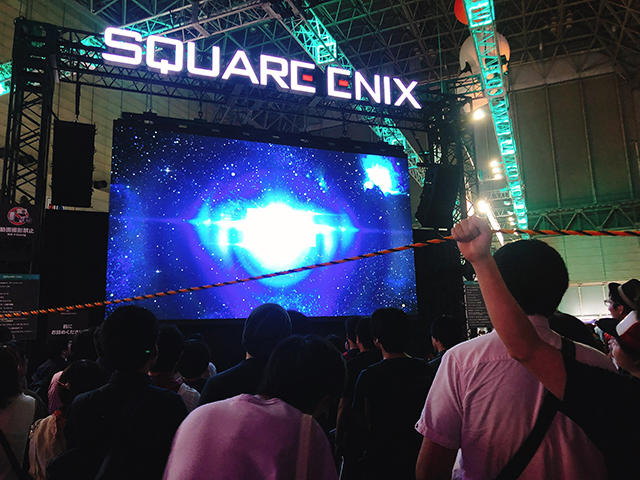 The first thing you notice is the giant "mega theater" screen. We entered the roped off viewing area to get a closer look at the trailers that were playing. Amongst them was, of course, the new FINAL FANTASY VII REMAKE trailer that premiered on the first day of TGS!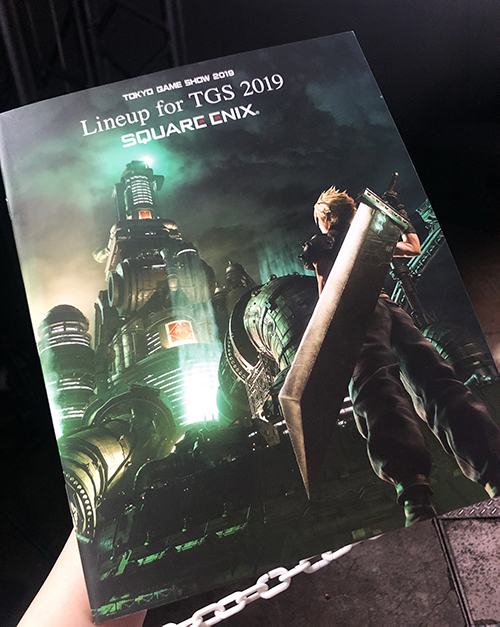 We also got our hands on the SQUARE ENIX pamphlet! The cover was adorned with the just-released new visual for FINAL FANTASY VII REMAKE. So iconic!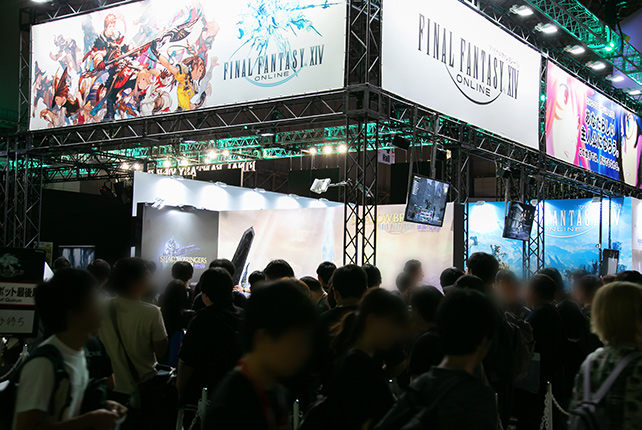 Right next to the mega theater was the FINAL FANTASY XIV booth!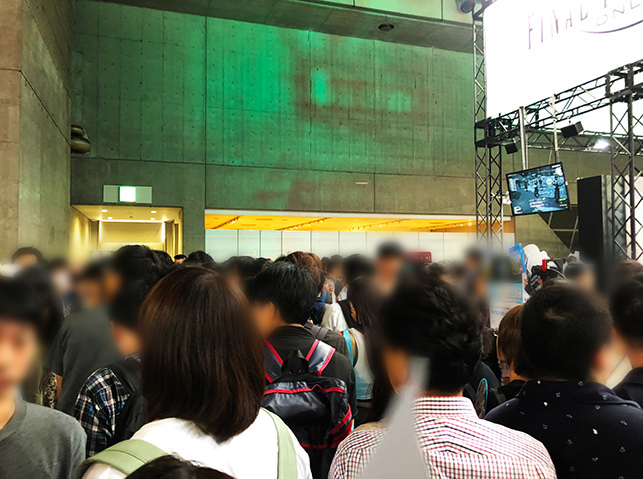 …but it was so popular we couldn't even get close!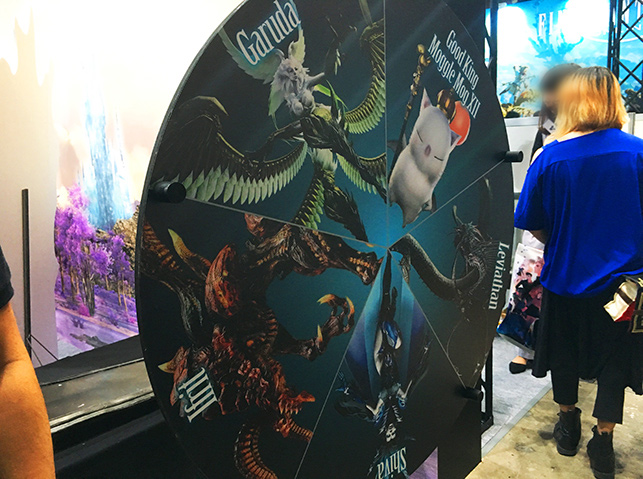 At the booth, you could take on the battle challenge "Roundtable: Primal Roulette," where you spun the roulette wheel to determine which primal you would face off against. But that wasn't the only roulette action to be had…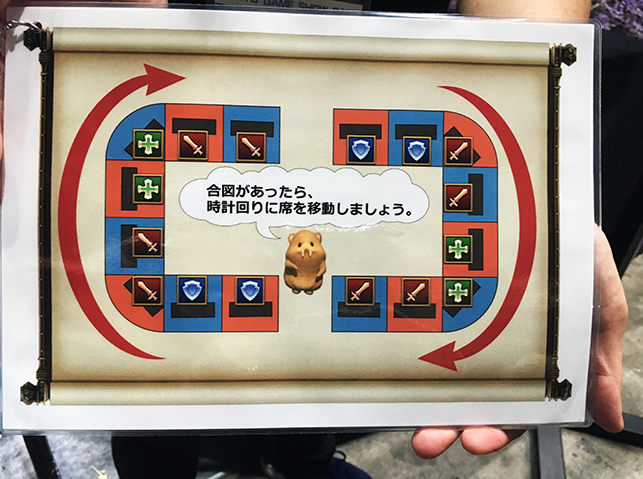 Participants in the challenge became part of a roulette as well! A sound signaled that it was time to switch, at which time each player moved one seat clockwise and took over where the previous player left off.

This happened at a pretty quick pace! "Okay, time to attack!" *signal to move* "Oh, looks like I need to heal…" *signal to move* "Whoa, this time I'm already dead!!". It was so exhilarating.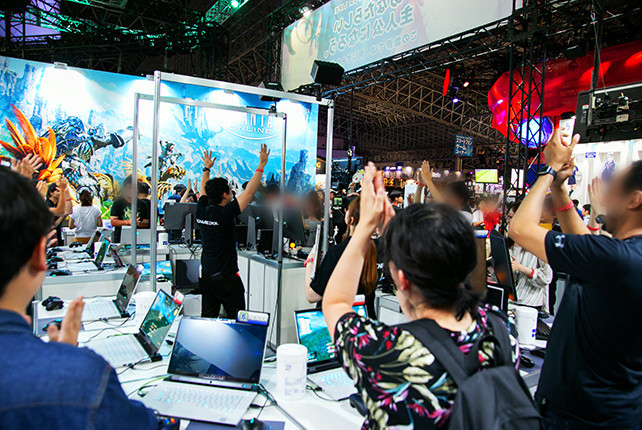 The players' solidarity and rejoicing when the battle was won were something else!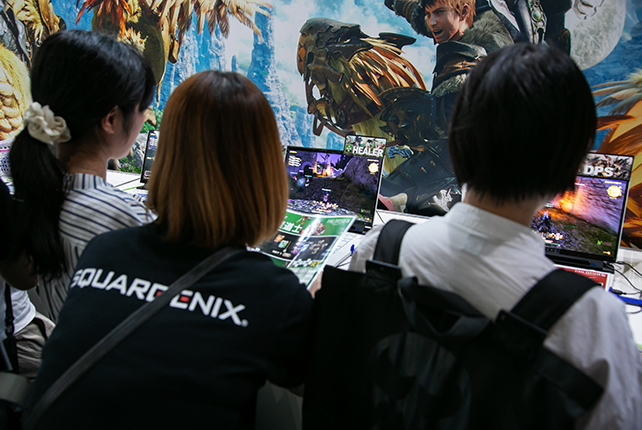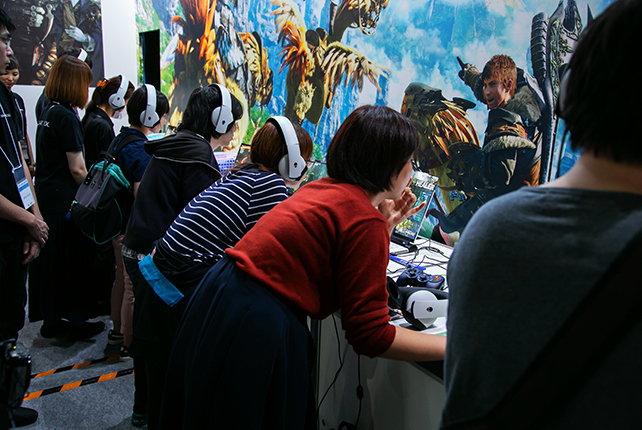 There was also a "Let's Try FINAL FANTASY XIV" corner for people who had yet to play FFXIV. It was very popular too! Here, you could learn from the staff how controls and the like work, plus make a character (avatar) and try out party play.

On top of all that, there was also a photo spot with replica weapons you could hold. Everybody looked to be having a great time!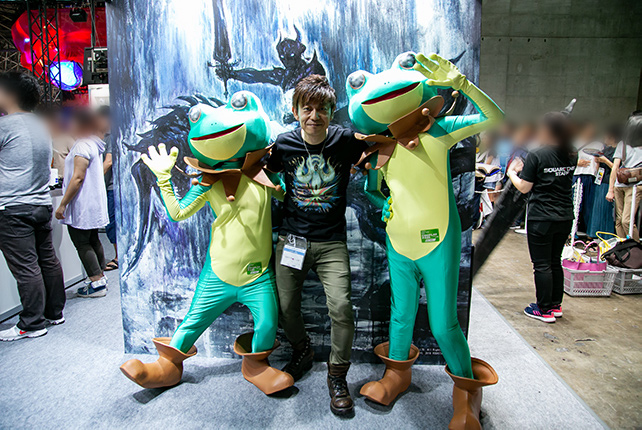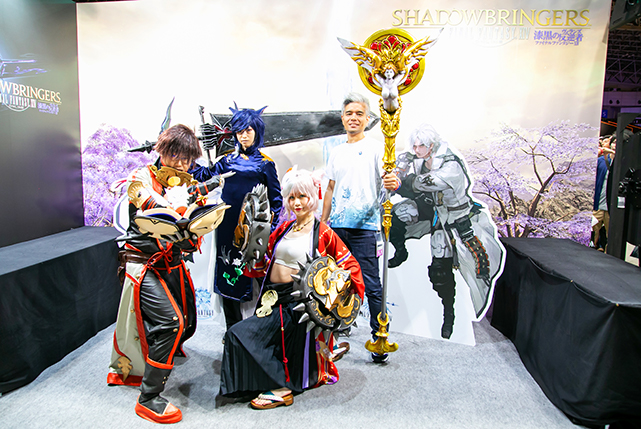 And next to that was the "SQUARE ENIX Presents" presentation booth!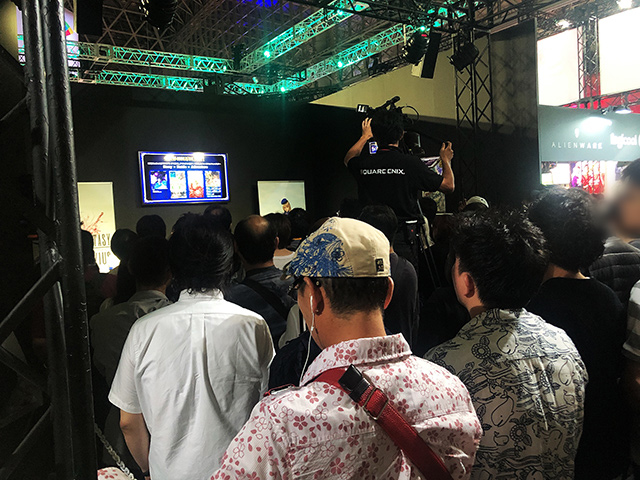 When we stopped by, they just happened to be doing a show on FINAL FANTASY BRAVE EXVIUS! (But, once again, there was such a hubbub around it that we couldn't see anything!)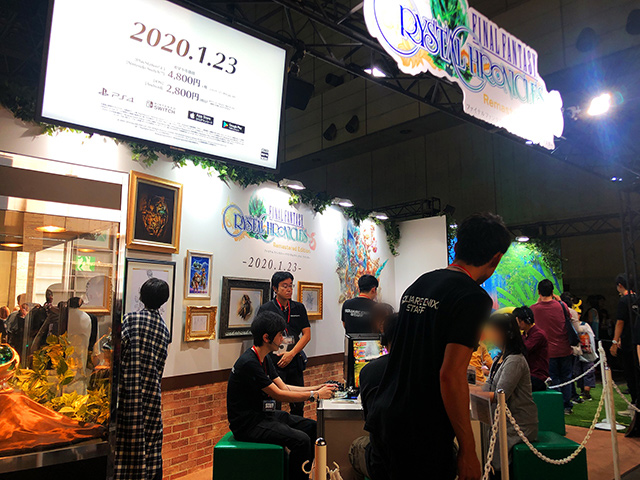 Next, do a quick turn around and there was the FINAL FANTASY CRYSTAL CHRONICLES Remastered Edition booth!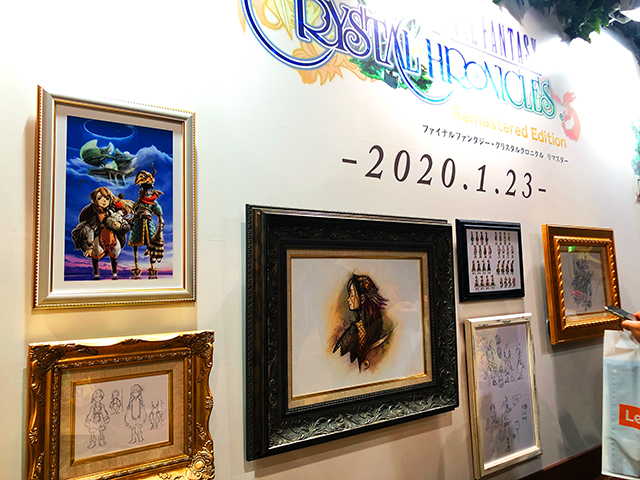 There were drawings all over the walls like an art gallery! It was so fancy!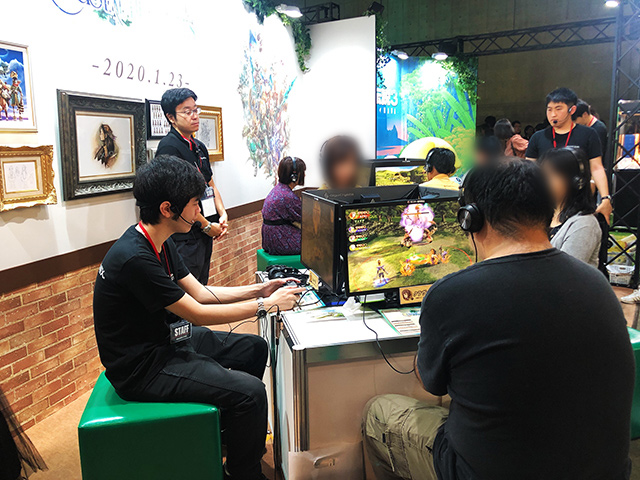 There was also an online-multiplayer demo corner where people made a team of four and could try taking on a dungeon. We heard that the tickets for the demo ran out in about thirty minutes, but the displays at the booth were available to view all day.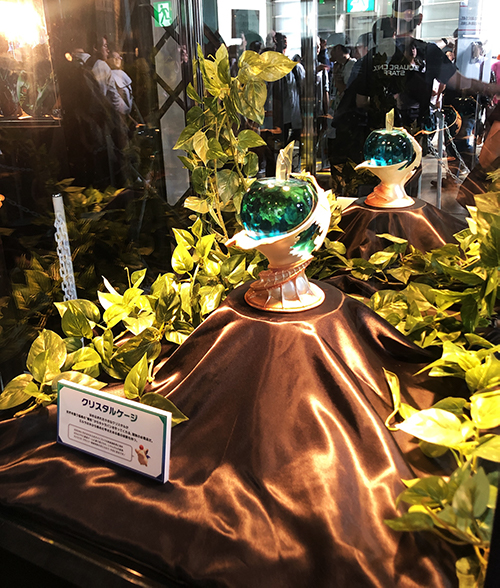 Even the crystal chalice was on display! It was breathtakingly beautiful!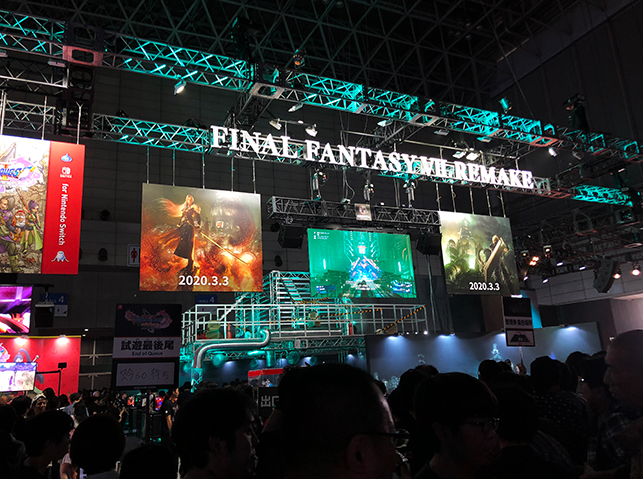 Next, by far the largest booth at TGS 2019: the FINAL FANTASY VII REMAKE booth! Actually, the whole SQUARE ENIX booth was bathed in the turquoise shade of Mako!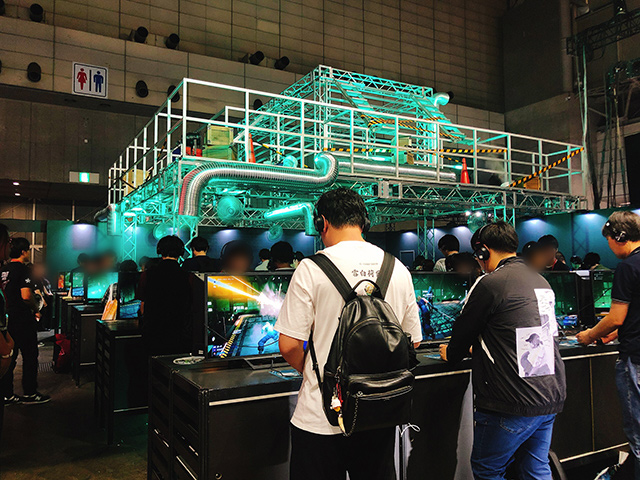 This is where Japan's first ever playable demo corner for FFVII REMAKE was available! There were an unbelievable ninety stations!

But…even with so many stations, the tickets for the demo disappeared in only about fifteen minutes! That kind of popularity is expected with the first playable demo here in Japan, though.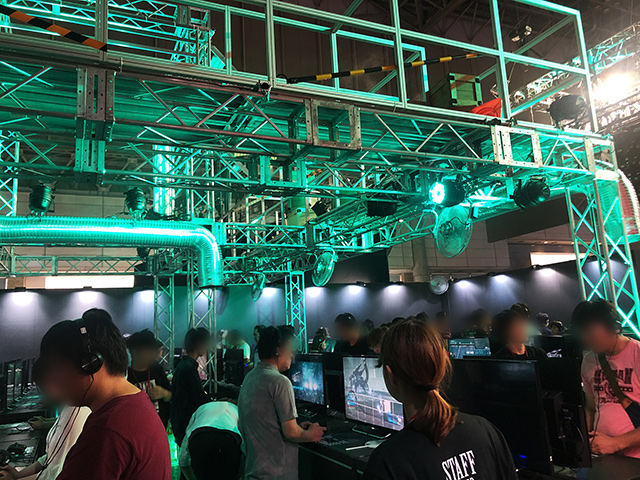 The Mako Reactor set was so elaborate! And the cooling fans up top made the room a little cooler! Or at least, it felt like they did.
Look at that mist…!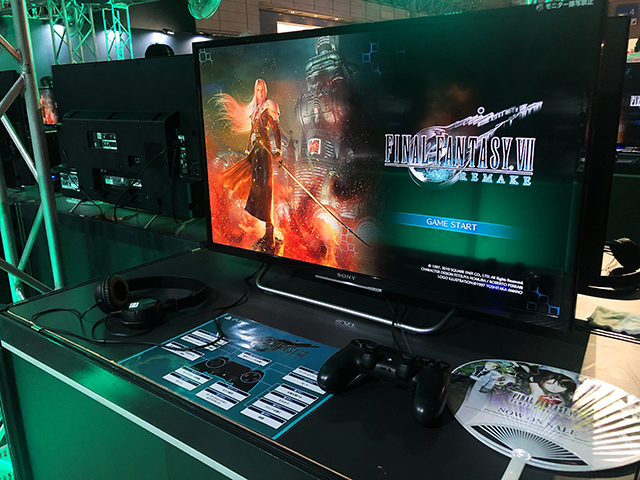 Even the title screen for the demo looked so cool!

In front of the demo corner, there was a photo spot with actual-size replicas of both Hardy-Daytona and the Buster Sword that appear in the game.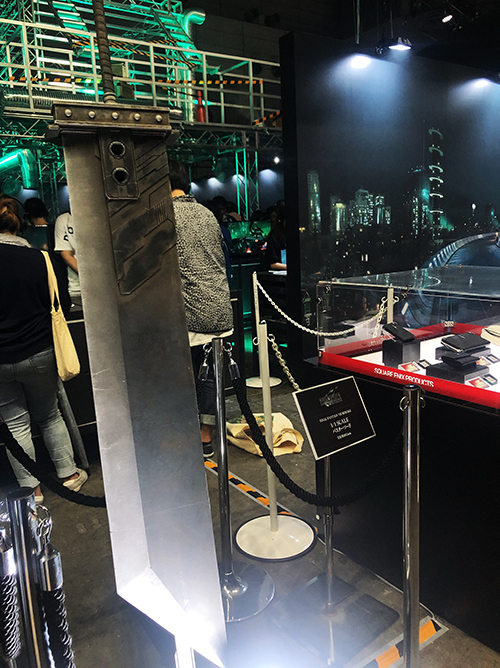 A 1/1-scale Buster Sword! It was apparently made specifically for this year's TGS!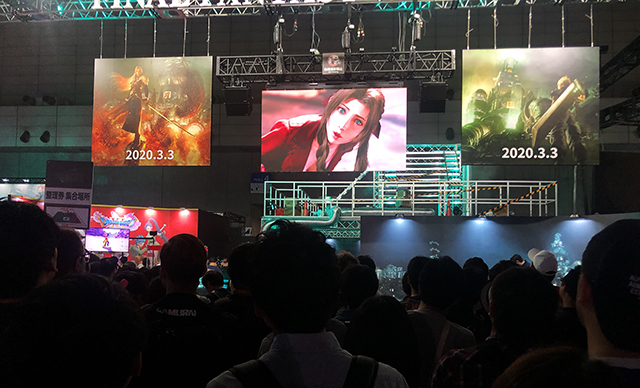 The Hardy-Daytona is apparently on the other side of this crowd of people, but there was just no way to get close!
…So we borrowed a picture from the FFVII REMAKE team. Look at how cool it is!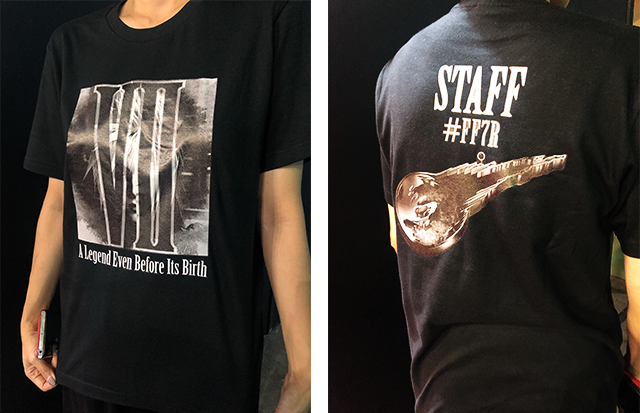 This is what the FFVII REMAKE booth staff t-shirt looked like. It says, "A Legend Even Before Its Birth," taken from the slogan on the pamphlet handed out this year.

At this point, we realized the FFVII REMAKE presentation was about to start and rushed to the PlayStation booth!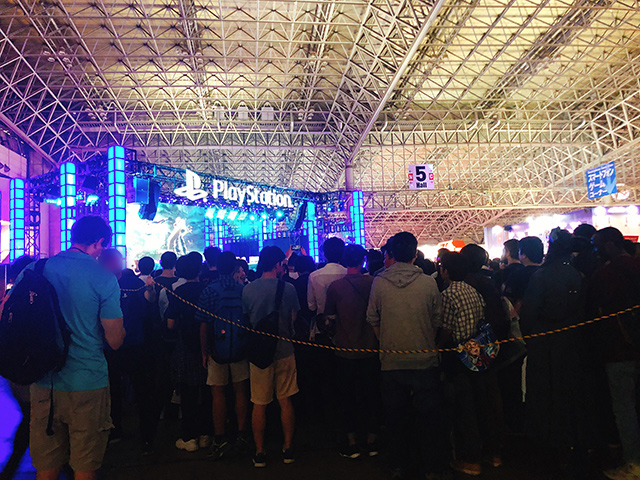 There were an unbelievable number of people! As we'd come to expect at this point, we couldn't see anything at all, but at least the voices from the stage were audible.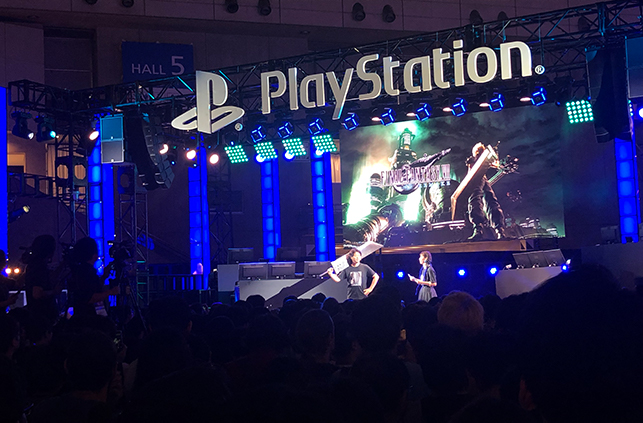 We walked around to another side of the booth and…there he was! Producer Kitase wielding the Buster Sword!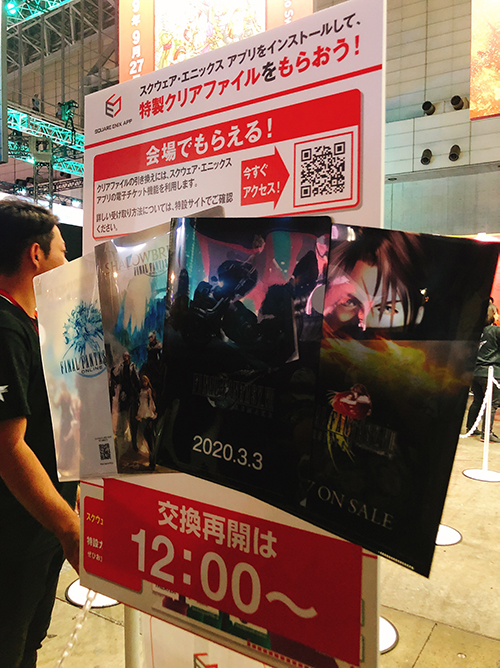 After the presentation we returned to the SQUARE ENIX booth to find this sign. It says that if you install the SQUARE ENIX app, you can get a special clear file! So we got our phones ready and headed over to get our files…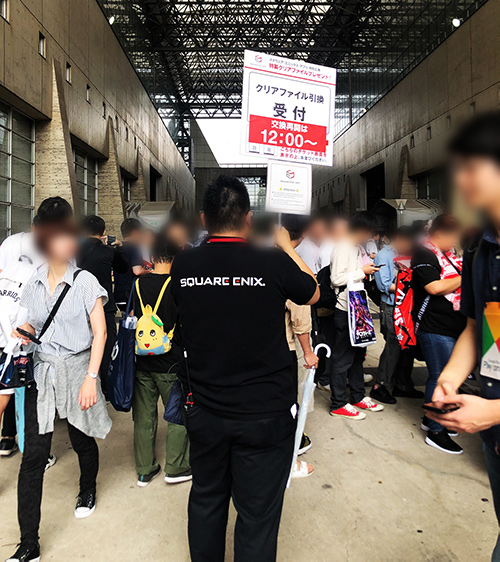 But it was such a hot item that they suddenly had to make a line outside the booth!

…And then all the way outside! There was no way to know how long we'd have to wait, so we sadly had to give up…

Changing halls, we headed to the goods corner.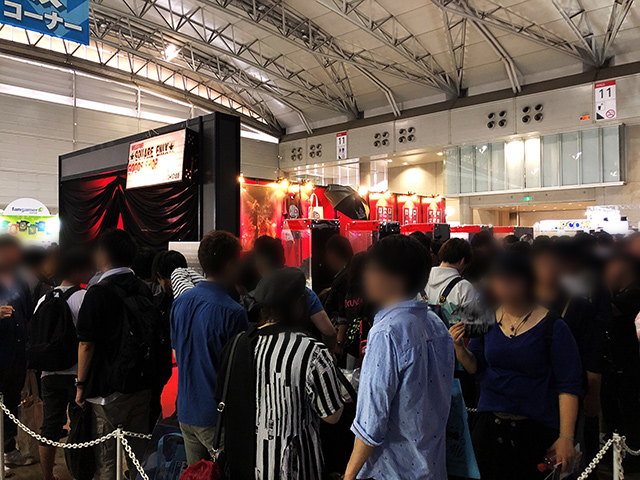 First the "SQUARE ENIX GOODS SHOP"! Apparently the line here was about two hours!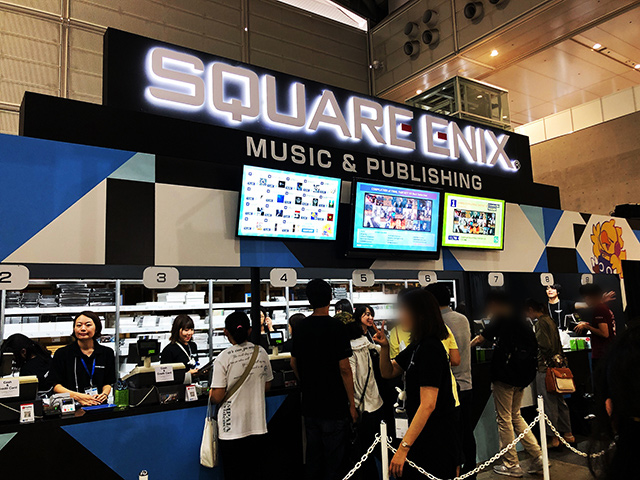 Next, "SQUARE ENIX MUSIC & PUBLISHING"! Every now and then a FINAL FANTASY series song would play. You couldn't help getting excited in this area!

The goods booth also contained this great display!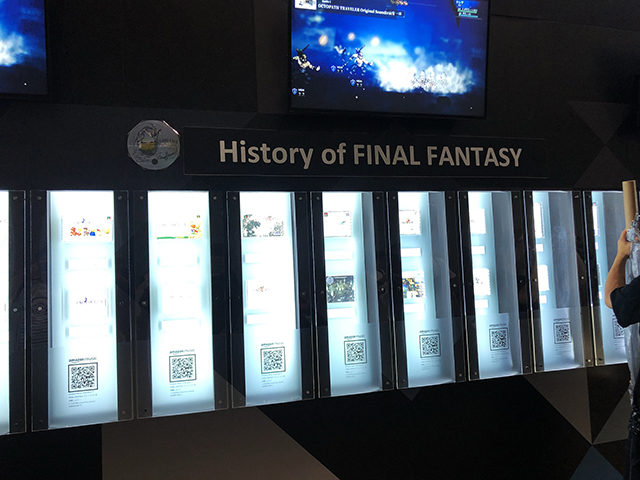 It was called "History of FINAL FANTASY," and had a lineup of every jacket for each of the fifteen FINAL FANTASY series games and their soundtracks! It felt very much like a mini exhibit.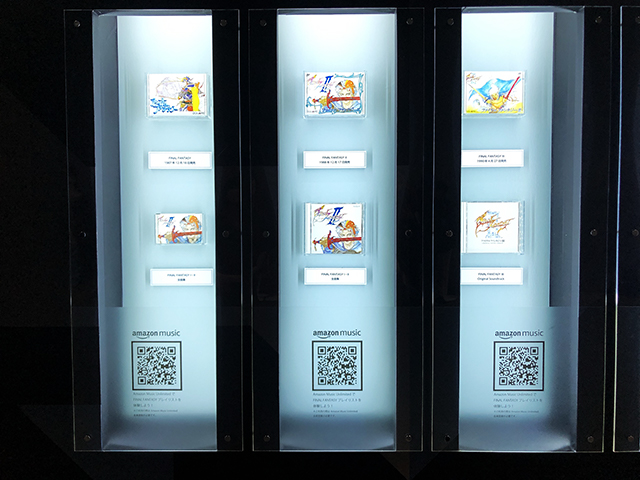 This ends our FINAL FANTASY-loaded Tokyo Game Show 2019 report!