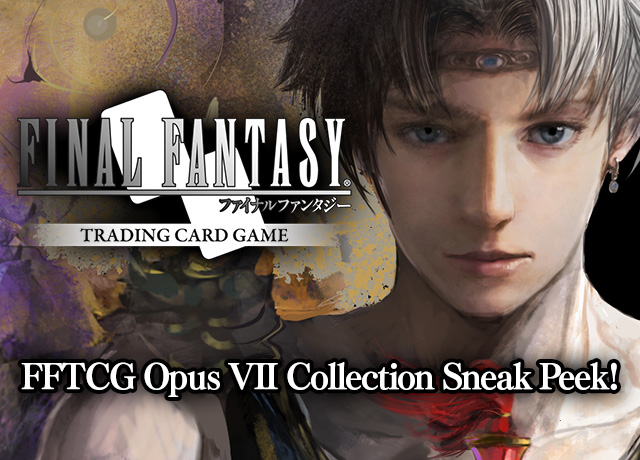 The FINAL FANTASY TRADING CARD GAME (FFTCG) is a global hit. With the newest collection, Opus VII, slated to be released on November 2, we'll be introducing two cards from the collection in an FF Portal exclusive sneak peek.
Check out the producer's interview to learn more about FFTCG!
An Interview with the FFTCG Producer
A sneak peek at the Opus VII collection
Jecht [7-010L]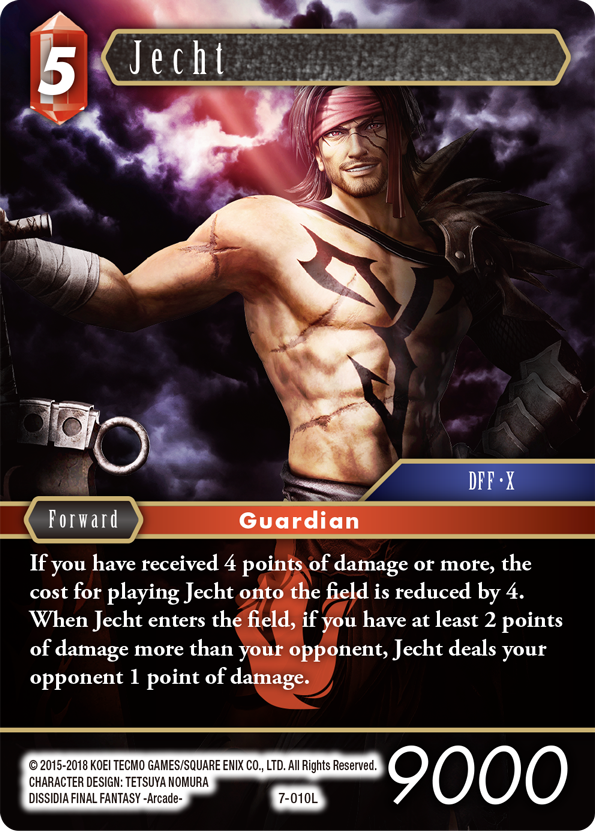 [Comment from Producer Taro Kageyama]
When things are looking grim, Jecht becomes a force to be reckoned with. If you've received at least four points of damage, you can play this card on the field with just one CP. One CP, 9000 power―this card is all about efficiency. Playing a Forward with 9000 power after using other cards, summons, or abilities is a threat to any opponent.
While his other ability doesn't seem quite as spectacular, it can deal an entire point of damage under the right condition, which is fairly significant. A fire-element legend has finally arrived!
Cu Chaspel [7-025H]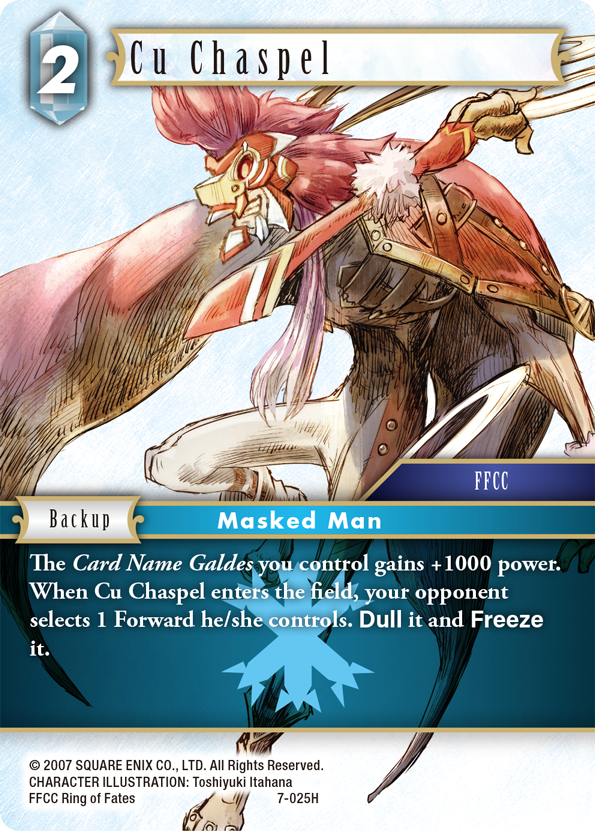 [Comment from Producer Taro Kageyama]
Drawn for FFTCG by Mr. Itahana, Cu Chaspel is a character from FINAL FANTASY CRYSTAL CHRONICLES: Rings of Fate. All of Mr. Itahana's fantastical depictions of beloved characters seem as though they've stepped out of a storybook. The illustrations are so enchanting it makes you want to collect them all.
Cu Chaspel boosts Galdes's power by 1000, and just playing this card on the field dulls and freezes an opponent's Forward. It's best used with the Galdes card, but as a Backup card with two CP, its ability alone makes this card worth playing.
[Comment from Illustrator Toshiyuki Itahana]
It's been a while since I've drawn everyone's favorite Cu Chaspel, otherwise known as Chappy. Even a villainous character such as he―surprisingly, a member of the gentle Clavat tribe―is sure to let out a shriek of joy if played with his revered Galdes.
What is
FFTCG

?

FFTCG is a one-on-one tactical card game featuring FINAL FANTASY characters and summons. Not only is there fun in collecting cards featuring familiar faces, the main draw of the game is the simplicity of the rules combined with the complexity of the gameplay. The art drawn for the game by famed illustrators is also a popular aspect of FFTCG!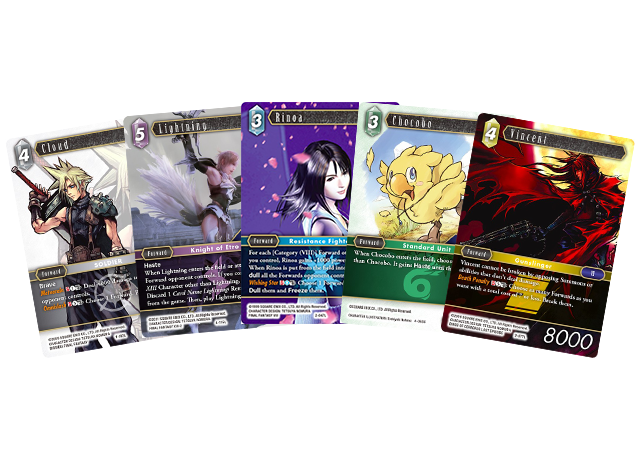 Purchase FFTCG cards here!
https://fftcg.square-enix-games.com/na/page/where-to-buy
Play the FFTCG tutorial:
https://fftcg.square-enix-games.com/na/page/tutorial