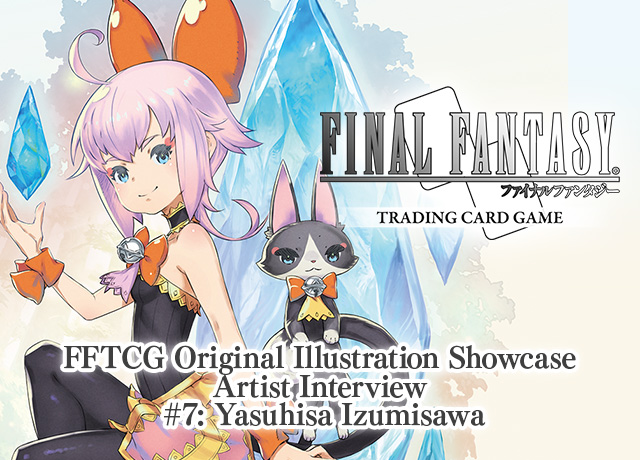 The FINAL FANTASY TRADING CARD GAME is a tabletop trading card game enjoyed by players all around the world, featuring characters and monsters from the FINAL FANTASY series. Some cards are decorated with familiar art, and others with FFTCG-original illustrations!
We'll bef showcasing these original illustrations along with artist interviews. Some of the art will even be available as wallpaper from the FF Portal App!
Interview with Yasuhisa Izumisawa, Plus Original Illustrations
We talked to Yasuhisa Izumisawa, an artist from SQEX who provided illustrations of characters from FINAL FANTASY CRYSTAL CHRONICLES: Echoes of Time.
Yasuhisa Izumisawa
Main character designer for FINAL FANTASY CRYSTAL CHRONICLES: Echoes of Time, FINAL FANTASY CRYSTAL CHRONICLES: My Life as a King, and FINAL FANTASY CRYSTAL CHRONICLES: My Life as a Darklord. Art director for WORLD OF FINAL FANTASY, and involvement with Xenogears and SaGa Frontier 2.
―First, we'd like to learn a little bit about you. Can you tell us about your career so far?
Izumisawa: My first assignment at SQEX was over two decades ago, and I was tasked with creating the pixel art for Xenogears. After that came the modeling and monster design for SaGa Frontier 2, weapon and gadget design for FINAL FANTASY IX, and monster design and textures for FINAL FANTASY X. I officially began my character design career with the FINAL FANTASY CRYSTAL CHRONICLES [hereafter FFCC] series, and was credited as main character design on FFCC: My Life as a King.
―Your FFTCG illustrations are from FFCC: Echoes of Time, a game in which you handled the character design. Tell us about that.
Izumisawa: The characters' backgrounds and settings were pretty much fixed, so I had references on which to base my designs. Though our work needed to be approved by the director, we had a lot of freedom. I remember my submissions getting the green light with barely any changes. I also illustrated the crystal and the cat in the logo.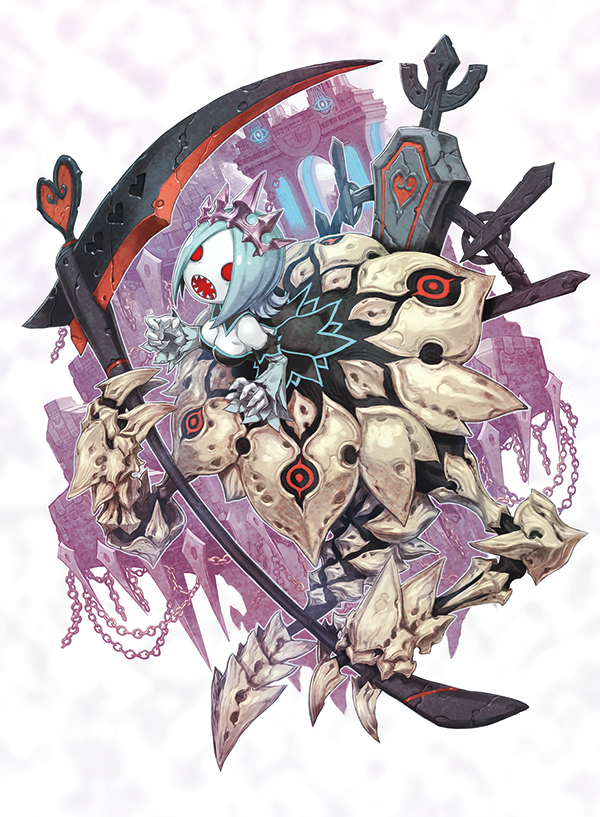 The Undead Princess is my favorite character that I've designed so far, so much so that I asked the WORLD OF FINAL FANTASY [hereafter WOFF] director to bring her back in his game. She was originally an obscure boss character, but the scenario leader saw the design and added some fun lines, and she was "promoted" to a character with actual dialogue. She was a big hit with the dev team. When she reappeared in WOFF, the high spec of the console allowed me to add a bit of detail, like the heart on her tombstone. The FFTCG piece was a single illustration, so I added even more detail, such as the cracks and dirt on her tombstone.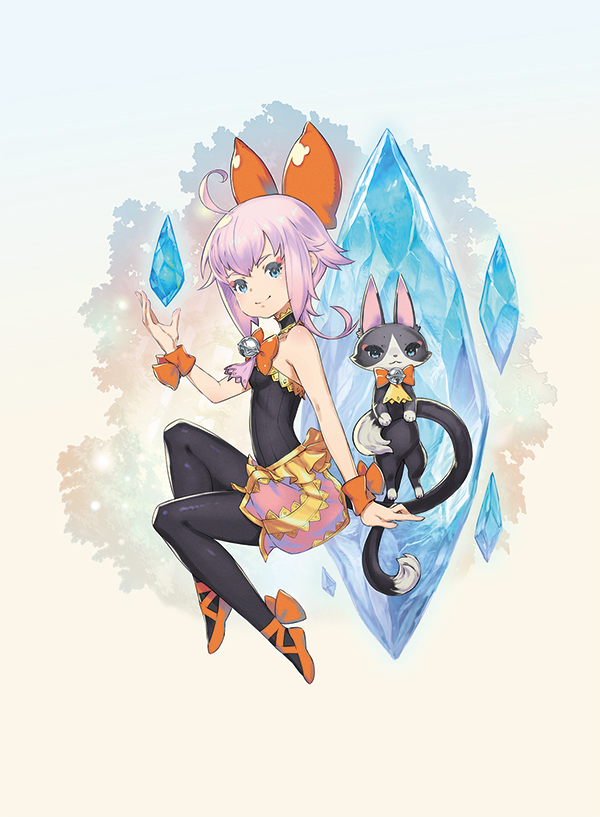 Those who've played the game are most likely familiar with Sherlotta, a character who looks like a child, but is actually two thousand years old. I wanted to capture that contrast in her design. The request specifically stated to keep her trademark ribbon and tail. I focused on incorporating large parts to the design to make it stand out on the Nintendo DS screen.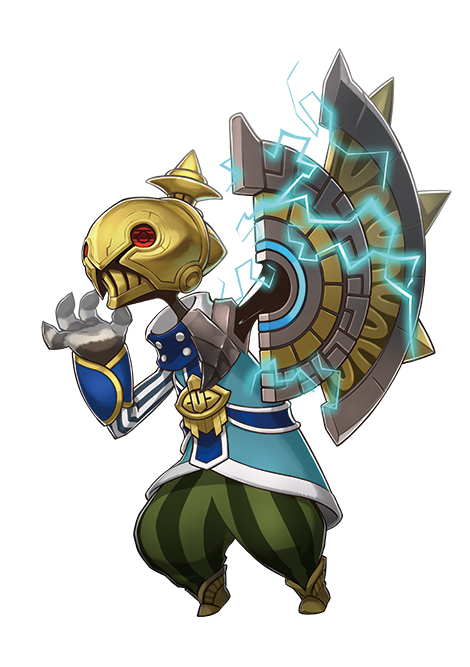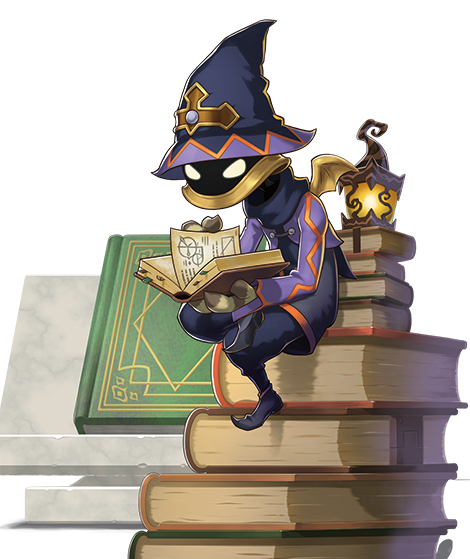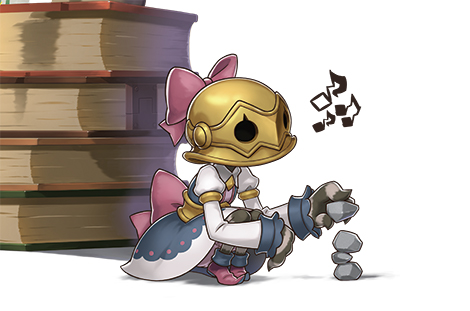 I like Veriaulde, Waltrill, and Norschtalen, who are three very unique characters. My assistant, Ms. Akane Saito, actually put the finishing touches on these illustrations. Drawn with specific in-game scenes in mind, Norschtalen can be seen stacking stones and singing a tune. My favorite part of this set is how the books seem to connect the illustrations of Norschtalen and her teacher, Waltrill.
―You're known for your cute designs, but is that what you do best?
Izumisawa: I've done realistic monster designs for FFX, and I feel I'm fairly versatile. But the FFCC series is what put me on the map, and I've continued to receive requests for similar styles ever since. [laughs]
―How did this request differ from your usual work?
Izumisawa: I generally do game design (references and such), so most of my work is fairly rough. With this request, my art was going to decorate a card as a single illustration, just the way it was, so it took a while to complete.
―Were you familiar with FFTCG?
Izumisawa: [Yes, but] I haven't played it yet. For a while, I was obsessed with Magic: The Gathering. A lot of money and long nights went into playing that game. [laughs] Now, instead of trading card games, I play analog overseas games, or I spend my time painting pieces and playing WARHAMMER games.
―Are there any characters you'd like to illustrate?
Izumisawa: Definitely characters from FFCC: My Life as a King! It was my first game as the main character designer. I'd especially like to illustrate Chime and Hugh Yurg. From WOFF, Quacho Queen and Princess Goblin are my favorites. Quacho Queen is the Queen of the Quacho Mirages, and their design is almost a carbon copy of Pavlov from FFCC: My Life as a King. The blood of FFCC runs through WOFF, so if you like the series, I urge you to try WOFF.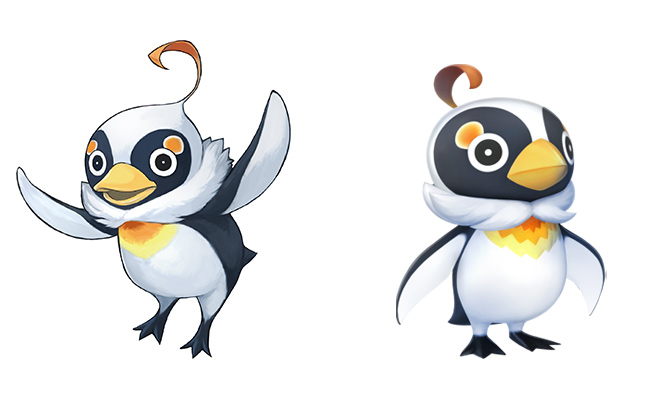 ▲ Pavlov from FFCC My Life as a King (left), Quacho from WOFF (right)
Of the characters not my own, I'd like to illustrate Relm from FINAL FANTASY VI. Despite her appearance, she's sassy and flippant; I love her character.
―We look forward to seeing more of your illustrations! Thank you for your time!
▼FFTCG Illustration Showcase Interview
#1: Toshitaka Matsuda
#2: Ryoma Ito
#3: Toshiyuki Itahana
#4: Roberto Ferrari
#5: Kumiko Koike
#6: Akira Oguro
Original Artwork Wallpaper: Sherlotta
Yasuhisa Izumisawa's original illustration of Sherlotta is now a wallpaper!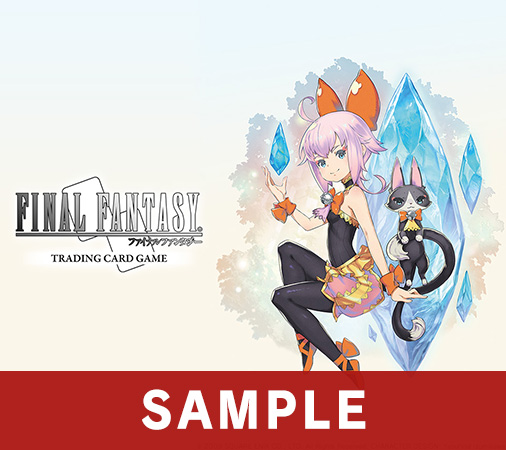 Wallpaper: Original Illustration "Sherlotta"
Valid Until: 7.31.2019 (GMT)
Download the wallpaper on the FF Portal App!
Download the FINAL FANTASY Portal App here!
What is
FFTCG

?

FFTCG is a one-on-one tactical card game featuring FINAL FANTASY characters and summons. Not only is there fun in collecting cards featuring familiar faces, the main draw of the game is the simplicity of the rules combined with the complexity of the gameplay. The art drawn for the game by famed illustrators is also a popular aspect of FFTCG!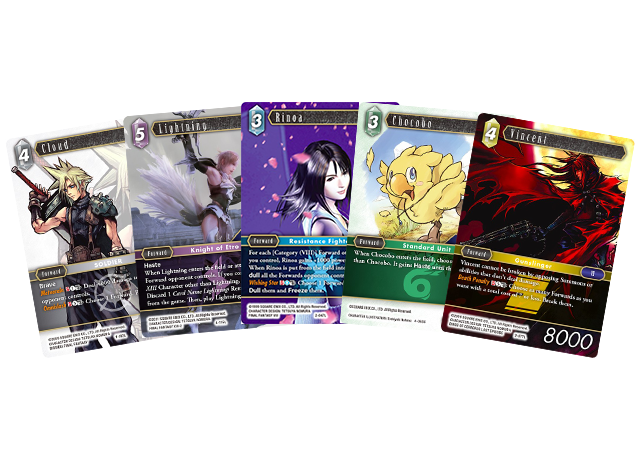 Find the store nearest you carrying FFTCG using our store locator!
https://fftcg.square-enix-games.com/na/page/where-to-buy
Play the FFTCG tutorial:
https://fftcg.square-enix-games.com/na/page/tutorial
Read the interview with the FFTCG producer here!