FF Weekly: FFXIV Tidbit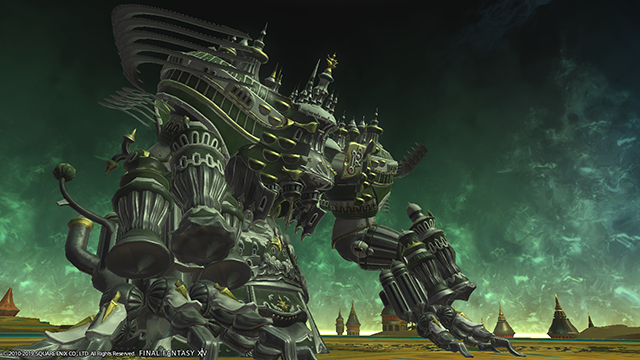 Alexander
Alexander is introduced in FINAL FANTASY VI as an obtainable esper. His element is Holy, and he casts Divine Judgment upon summon.
In FINAL FANTASY XIV, Alexander is a raid. There are three sectors―Gordias, Midas, and the Creator―all with four bosses. In the very last turn of the Creator, Alexander Prime appears, unleashing attacks such as Final Judgment (Verdict and Gavel), Mega Holy, and Temporal Stasis.
Don't miss Tomy's FINAL FANTASY XIV Level 70 Challenge!
---
FINAL FANTASY XIV

Sign up for a free trial and play up to level 35!