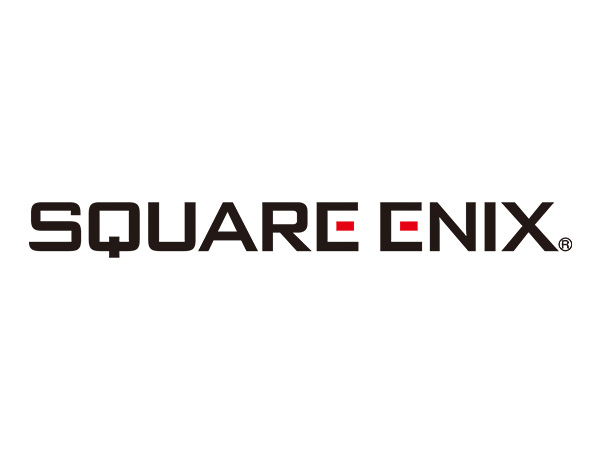 From August 31 - September 3, SQUARE ENIX® will host gameplay demos, giveaways, panels and a variety of interactive events at PAX West 2018, held at the Washington State Convention Center. At Booth #2141 attendees will be able to play DRAGON QUEST® XI: Echoes of an Elusive Age™, KINGDOM HEARTS III, LIFE IS STRANGE® 2, Shadow of the Tomb Raider™, and THE QUIET MAN™. Advance tickets to play the KINGDOM HEARTS III demo will be distributed at the booth at 10:00 a.m. Pacific each day.
SQUARE ENIX will also host a series of developer panels and events at PAX West, providing fans with an in-depth look at the latest game developments and upcoming updates.
EXPANDING THE LIFE IS STRANGE UNIVERSE
Friday, August 31, 12:00 PM, Wyvern Theater
Join writer Christian Divine and key figures from the LIFE IS STRANGE 2 development team as they take you behind the scenes of their most ambitious game in the series to date. Discover how they apply the core concepts of the LIFE IS STRANGE franchise to bring the relatable characters and realistic environments in the LIFE IS STRANGE Universe to life. Learn how they tackle the challenges of telling a branching story of education and brotherhood within an evolving episodic narrative adventure.
LIFE IS STRANGE 2 FAN MEET UP PARTY with What's Good Games
Friday, August 31 from 6:00 – 9:00 PM at Unicorn 1118 E. Pike Street Relax at PAX with the team from What's Good Games and developers from DONTNOD Entertainment to celebrate the upcoming launch of the first episode of LIFE IS STRANGE 2. Share your favorite moments from the series, enjoy refreshments and a chance to win games, SQUARE ENIX prizes and custom What's Good Games items. For additional information about the event visit: https://www.facebook.com/WhatsGoodGames/.
JUST CAUSE 4 SHOWCASE
Saturday, September 1, 11:30 AM, Hydra Theater Join key members of the JUST CAUSE 4™ development team - Avalanche Studios - as they talk exclusively about the next game in the hugely popular, multi-million selling JUST CAUSE series. Set in the fictional South American world of Solis, JUST CAUSE 4 takes the incredible destruction and unique physics the series is known for to a whole new level with the introduction of fully simulated tornadoes and other Extreme Weather events. Rico Rodriguez returns in JUST CAUSE 4 with his trademark parachute, wingsuit and, of course his grappling hook, now enhanced with new functionality and fully customisable, making it the most powerful and creative tool the player has ever had.
SHADOW OF THE TOMB RAIDER - Uncovering the Hidden City of Paititi
Saturday, September 1, 4;30 PM, Wyvern Theater Shadow of the Tomb Raider is filled with many surprises and secrets. Perhaps the biggest discovery Lara Croft® will make is the hidden city of Paititi, a civilization untouched by modern culture and the largest hub ever created in a Tomb Raider® game. Moderated by Andrea Rene, join the team behind Lara Croft's defining moment as she becomes the Tomb Raider. The panel will feature Dan Chayer-Bisson (Game Director), Mario Chabtini (Senior Producer), and Rich Briggs (Senior Brand Director).
Creator of the legendary DRAGON QUEST series, Yuji Horii, will also be attending and participating in photo sessions at the SQUARE ENIX booth on Saturday, September 1, at the following times:
Session #1: 10:30 a.m. to 11:30 a.m.
Session #2: 2:30 p.m. to 3:30 p.m.
Session #3: 4:30 p.m. to 5:30 p.m.
A limited number of tickets will be distributed at the DRAGON QUEST area of the booth starting at 10:00 a.m. the day before each session and the day of each session. Lucky attendees who receive a ticket will have the chance to meet the famed creator and receive one photograph together.
Other activities at the SQUARE ENIX booth include:
Win a

Shadow of the Tomb Raider

inspired custom Xbox One X console by participating in an Instagram Relic Hunt
Have a chance to win early copies of

DRAGON QUEST XI

for the PlayStation®4 computer entertainment system by participating in a photo contest on site
Check out members of the talented

FINAL FANTASY

®

XV

modding community as they create mods for

FINAL FANTASY XV WINDOWS EDITION

live on the show floor
Participate in a photo booth featuring backgrounds from

KINGDOM HEARTS III

,

DISSIDIA

®

FINAL FANTASY OPERA OMNIA

™ and

STAR OCEAN®: ANAMNESIS

™
View the

KINGDOM HEARTS III

Toy Story Keyblade and Shooting Star Keyblade on display
Daily giveaways at the booth, while supplies last, include:
JUST CAUSE 4

merchandise

DRAGON QUEST XI

t-shirts and double-sided posters

KINGDOM HEARTS III

phone holders, each day at 11:00 a.m. and 3:30 p.m.

MOBIUS FINAL FANTASY

™ hand fans

FINAL FANTASY BRAVE EXVIUS

® bags

DISSIDIA FINAL FANTASY OPERA OMNIA

and

STAR OCEAN: ANAMNESIS

buttons featuring the characters of the game

THE QUIET MAN

posters
Fans can compete in the FINAL FANTASY Trading Card Game ("FFTCG") Crystal Cup tournament, held at the Westin Seattle Hotel's Pine Ballroom on September 1st & 2nd. Players who pre-register for the tournament will compete for a seat at this year's FFTCG North American Championship. New players are invited to visit the SQUARE ENIX booth for lessons, while experienced players can participate in Gunslinger Challenges to earn Premium Foil FFTCG Cards! Chocobo™'s Crystal Hunt card game demos and tournaments will also be available at the booth's merchandise section. More information, including how to pre-register for the FINAL FANTASY Trading Card Game Crystal Cup tournament, is available at: fftradingcardgame.com.
The full lineup of SQUARE ENIX games includes:
DISSIDIA FINAL FANTASY OPERA OMNIA
Platform: iOS® and Android®
Developer: Square Enix, Koei Tecmo
Available: Now Available
DISSIDIA FINAL FANTASY OPERA OMNIA continues the DISSIDIA FINAL FANTASY adventure on mobile devices, where players can form parties from dozens of their favorite FINAL FANTASY heroes and villains and equip them with a variety of weapons from the series. The mobile game features an extensive story and strategic turn-based combat that the FINAL FANTASY series is known for.
FINAL FANTASY BRAVE EXVIUS
Platform: iOS, Android, Amazon
Developer: Square Enix, gumi Inc.
Available: Available Now
Reaching its second anniversary earlier this year and recently surpassing 30 million downloads worldwide, FINAL FANTASY BRAVE EXVIUS is a full-scale FINAL FANTASY adventure made for mobile devices. Fusing together the epic features of all FINAL FANTASY titles, including a captivating story and a classic turn-based battle system with a simplified mobile interface and pixel art style, FINAL FANTASY BRAVE EXVIUS is an adventure appealing to both newcomers and long-term fans alike.
FINAL FANTASY XV WINDOWS EDITION
Platform: STEAM, Origin, Windows 10
Developer: Square Enix
ESRB: T (Teen)
Available: Now
FINAL FANTASY XV WINDOWS EDITION brings ultimate 4K quality to the acclaimed RPG along with add-on content and new features. Join Prince Noctis and his closest friends as they fight against the empire in an effort to reclaim their fallen kingdom. Players can now enjoy the FINAL FANTASY XV base game, all season pass content, all-new side quests and enemies, and more.
MOBIUS FINAL FANTASY
Platform: iOS, Android and STEAM
Developer: Square Enix
ESRB: T (Teen)
Available: Now Available
MOBIUS FINAL FANTASY is an all-original FINAL FANTASY RPG game custom-tailored for mobile platforms, featuring in-depth character customization, ongoing live events, and HD graphics that push the boundaries of the mobile platform. The story centers around a man who wakes up in a world called Palamecia with no memories of his past, tasked with bringing hope to the world by unraveling a mysterious prophecy around the legendary warrior of light. Played by well over 10 million players worldwide, the game was created by an all-star development team including producer Yoshinori Kitase and writer Kazushige Nojima.