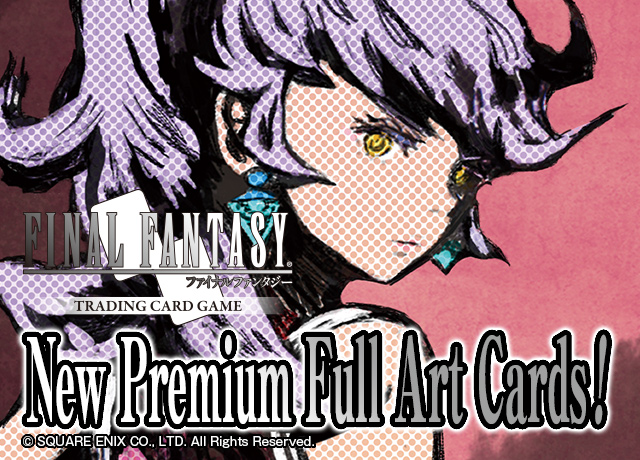 Opus IX: Lords & Chaos, the newest set from the FINAL FANTASY TRADING CARD GAME, will be released on July 19! The game, which already contains countless original illustrations, will now include premium cards featuring the art in full.
What is a premium "full art" card?
A premium full art card is a playable card that can also be appreciated as a single illustration. Opening a booster pack just got a whole lot more exciting!
We'd like to introduce one of these special cards and compare it with the original illustration as well as its standard variant.
Premium Full Art Card
First, we have an original chocobo illustration by Mr. Toshiyuki Itahana.
Next, we have the standard card.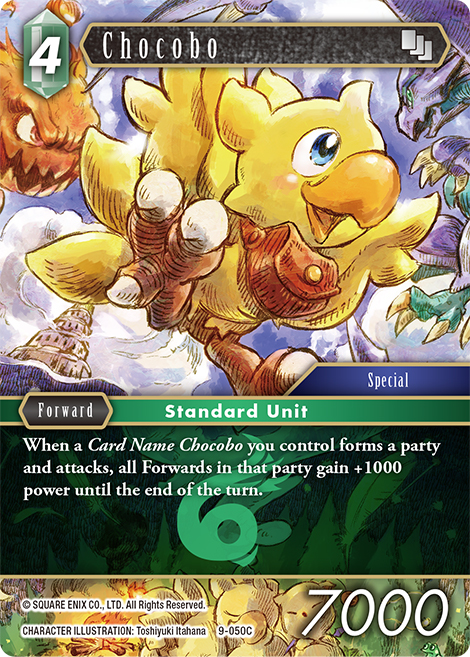 It contains all the necessary information, such as the card's name and abilities.
Lastly, we have the premium full art card.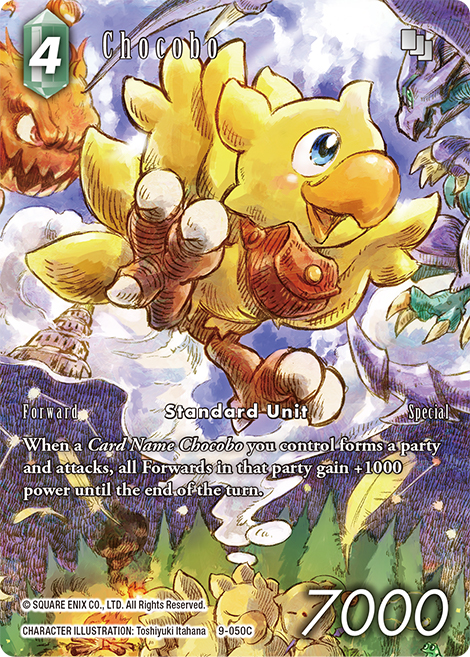 It contains the same information as the standard card, but is stripped of the design around the text to bring it closer to the original illustration, making it easier to appreciate the art of the character and background details. It's quite different from its standard variant by comparison!
Let's take a look at the other Premium Full Art cards you can find in Opus IX!
Premium Full Art Cards (Opus IX)
Illustration by Ryoma Ito
FINAL FANTASY TACTICS A2: Grimoire of the Rift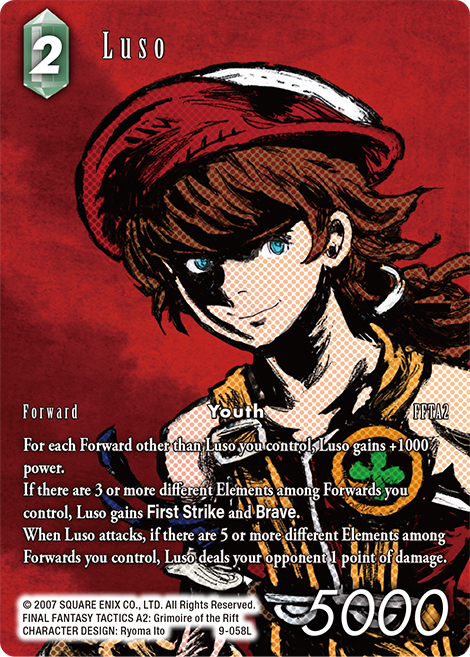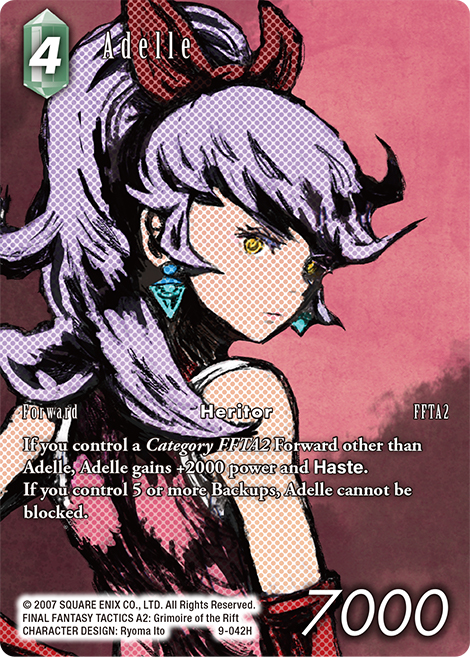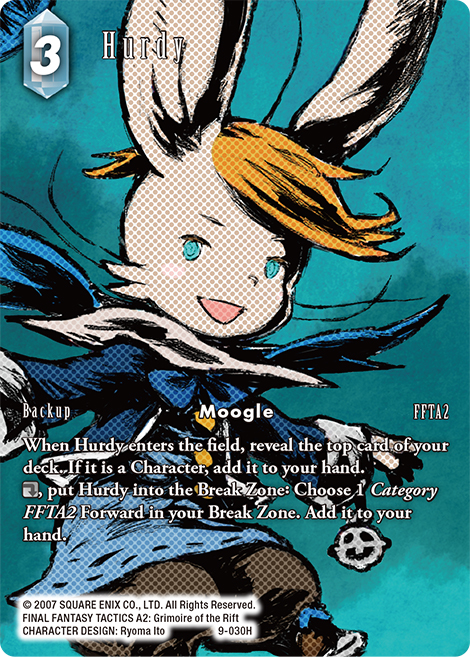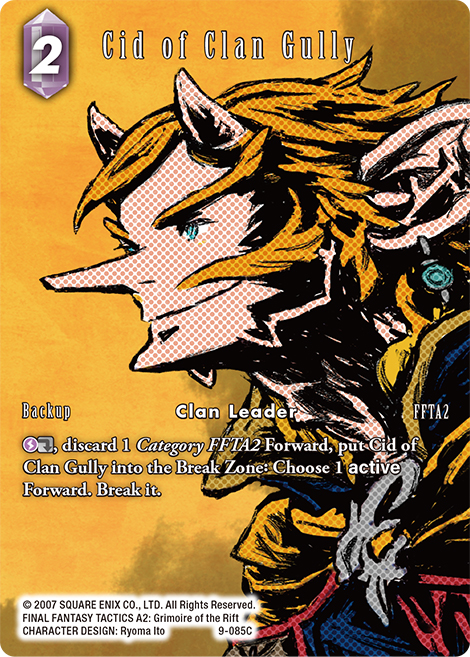 Illustration by Isamu Kamikokuryo
FINAL FANTASY XII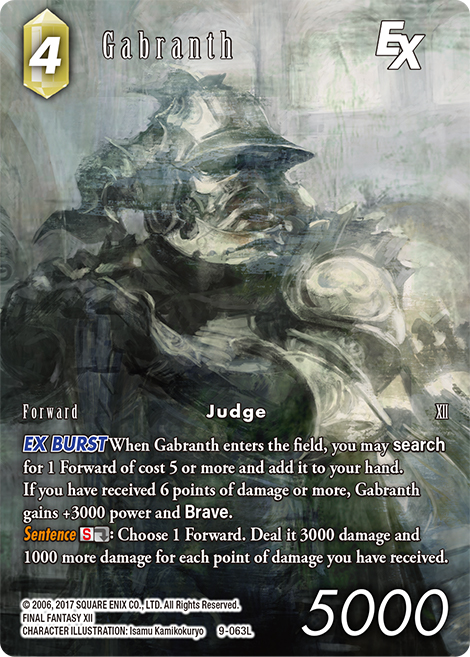 Illustration by Toshiyuki Itahana
MOBIUS FINAL FANTASY / Chocobo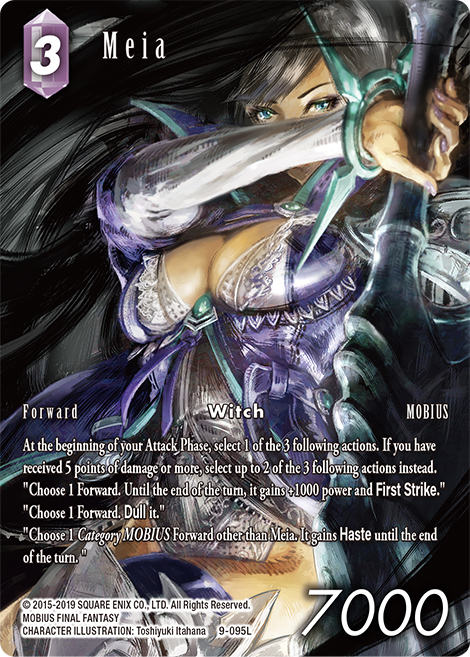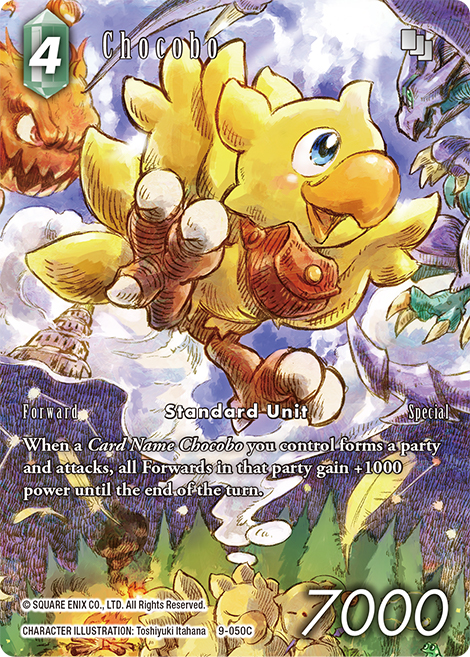 Illustration by Akira Oguro
FINAL FANTASY IV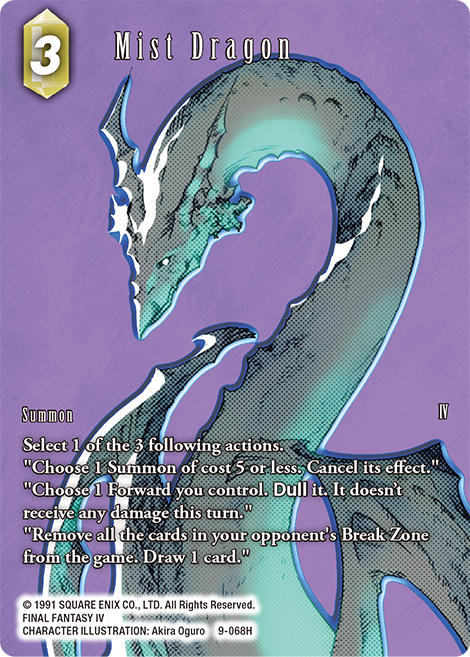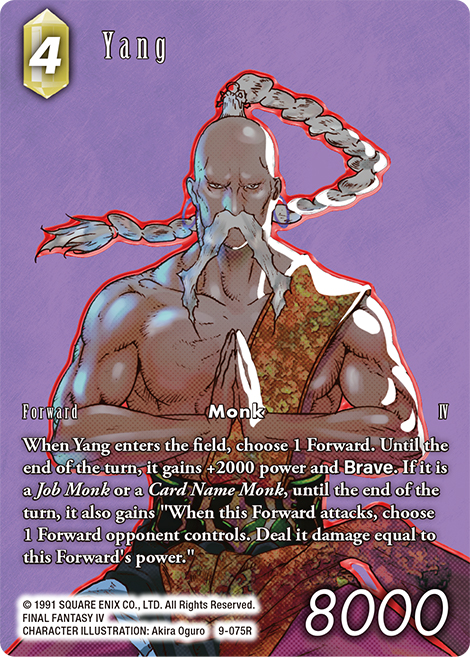 Illustration by Yasuhisa Izumisawa
FINAL FANTASY CRYSTAL CHRONICLES: Echoes of Time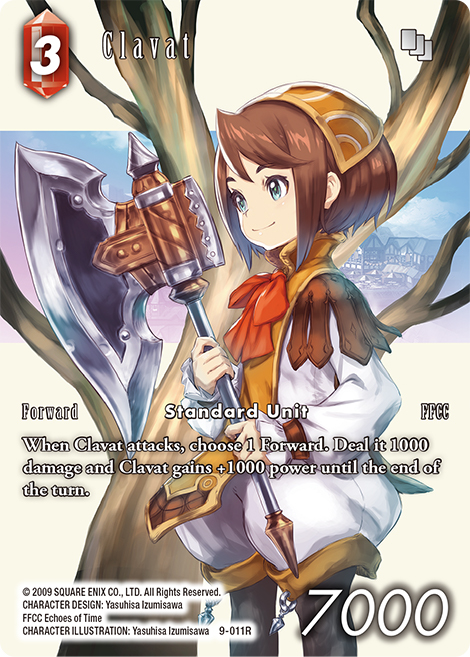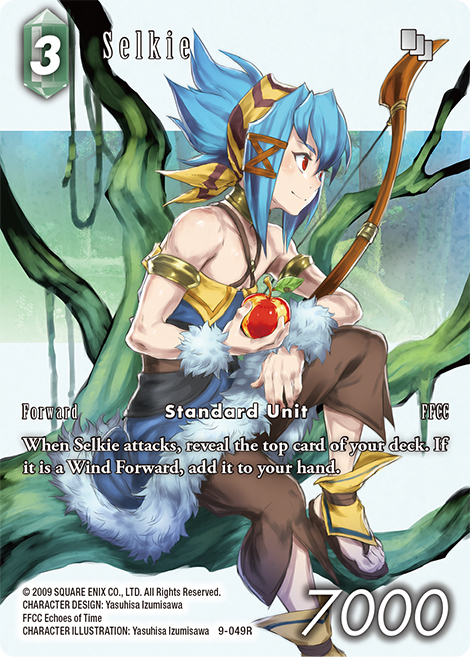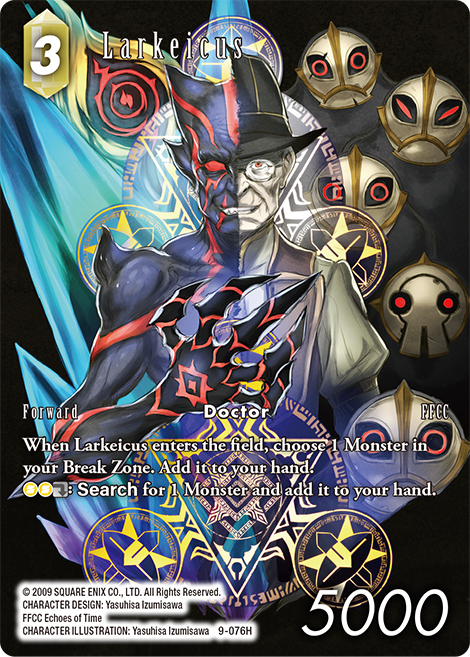 Illustration by Akane Saito
FINAL FANTASY CRYSTAL CHRONICLES: Echoes of Time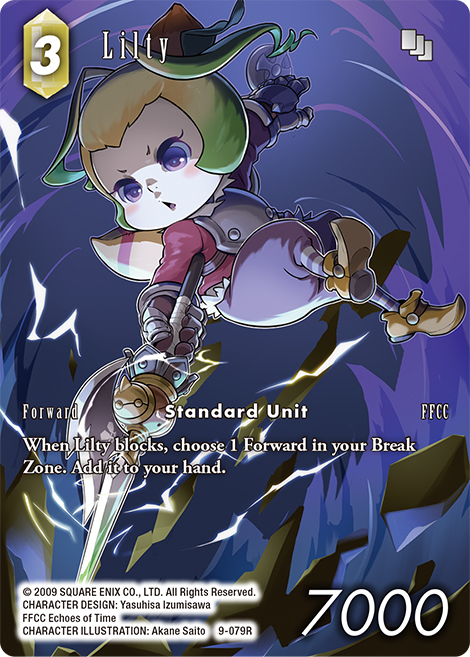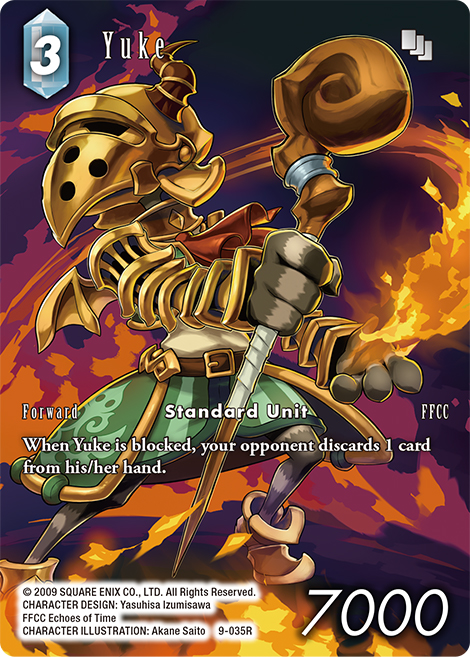 Illustration by Toshitaka Matsuda
MOBIUS FINAL FANTASY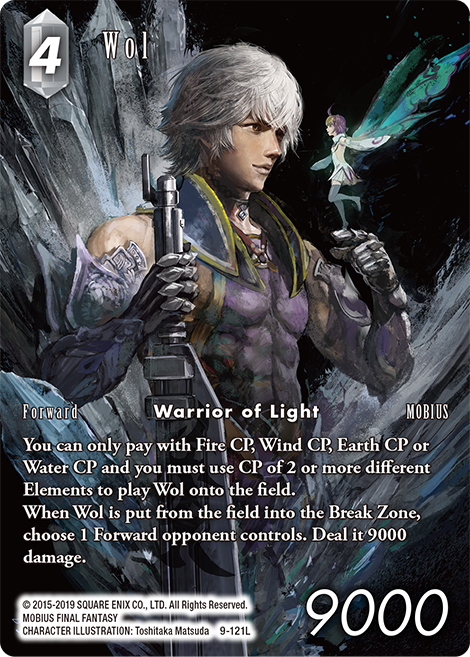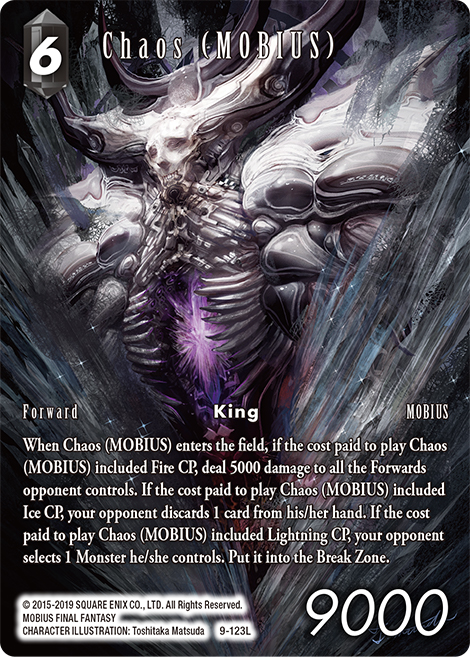 Premium full art cards have the same sheen as other premium cards, though it's hard to convey here. Why not pick one up and see for yourself?
What is
FFTCG

?

FFTCG is a one-on-one tactical card game featuring FINAL FANTASY characters and summons. Not only is there fun in collecting cards featuring familiar faces, the main draw of the game is the simplicity of the rules combined with the complexity of the gameplay. The art drawn for the game by famed illustrators is also a popular aspect of FFTCG!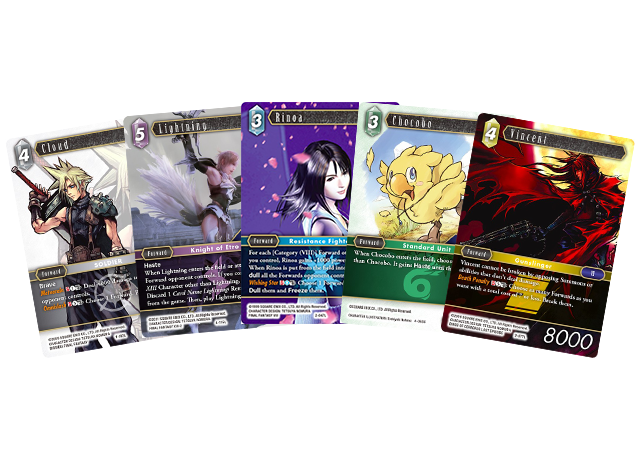 Find the store nearest you carrying FFTCG using our store locator!
https://fftcg.square-enix-games.com/na/page/where-to-buy
Play the FFTCG tutorial:
https://fftcg.square-enix-games.com/na/page/tutorial
Check out the FFTCG Illustration Showcase Interview here:
#1: Toshitaka Matsuda
#2: Ryoma Ito
#3: Toshiyuki Itahana
#4: Roberto Ferrari
#5: Kumiko Koike
#6: Akira Oguro
#7: Yasuhisa Izumisawa